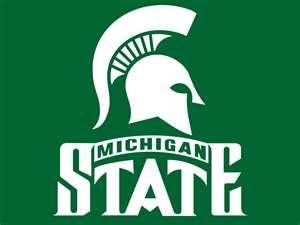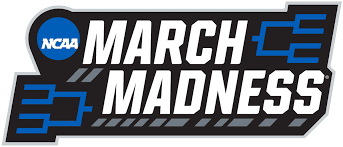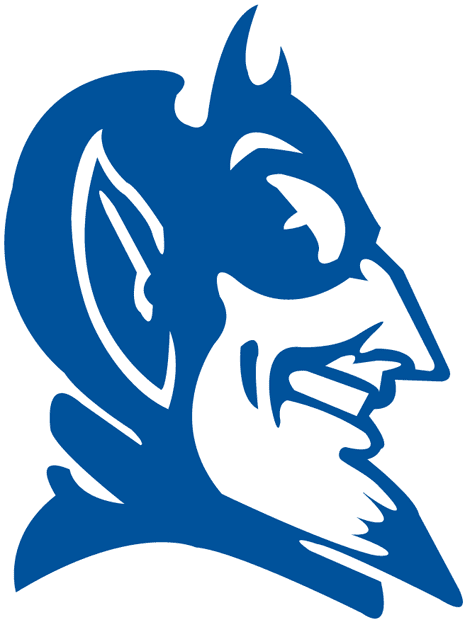 Greenville, S.C. – Following a late-night first round NCAA Tournament win on Friday night, Michigan State's men's basketball got to work immediately as the No. 7 seed Spartans play No. 2 seed Duke on Sunday, March 20 at Bon Secour Wellness Arena.
The game will air live on CBS at 5:15 p.m., with Jim Nantz, Bill Raftery, Grant Hill and Tracy Wolfson calling all of the action. The TCF Bank Spartan Media Network radio call can be heard on one of 38 affiliates and on the web at MSUSpartans.com, with Will Tieman handling the play-by-play and Matt Steigenga serving as the color analyst. The game can also be heard on Sirius 134, XM 195 and channel 957 on the SiriusXM app.
After going over the matchup with Duke upon the return to the hotel early Saturday morning, the team had meetings late in the morning before arriving at the arena for media sessions and a short practice on the arena floor.
"I know why it's my favorite time of year," MSU Head Coach Tom Izzo said. "There's nothing like going to bed late, waking up early, then catching a few of the games on TV like the Baylor game that I watched with North Carolina. I watched the end of that. Just a buzz around everywhere. I think that's what college basketball has done. I still get to be a part of it for another day.
"That's kind of what you live for in this job. We're excited to be here. We understand the task at hand, and yet we're looking forward to the challenge."
Michigan State and Duke will meet for the 18th time in program history on Sunday. The Blue Devils lead the all-time series 13-4, including a 4-2 mark in the NCAA Tournament. The Spartans have won two of the last three meetings, including in 2019 with a trip to the Final Four on the line. MSU came out on top in that meeting, 68-67, in the East Regional Final in Washington, D.C. The Spartans have won two of the last three meetings with Duke, including a 75-69 win in North Carolina on Dec. 20, 2020.
"It's a little harder for us because they (Duke) change personnel a little bit more," Izzo said. "He's had more one-and-dones and things like that. He does a great job of adjusting. You know, keeping his system but adjusting, tweaking it a little bit. I don't know if past performance (helps). I watched a little bit of that game last year. I look at our team, I look at his team. I said who are those guys? In both ways. Mine might have the same people but playing different. His might have some of the same people but playing a lot different with their big guy.
"So I don't know if that helps us much. I didn't realize I played him six times in a row. Who the hell scheduled that?"
MSU advanced to the second round with a thrilling 74-73 win over No. 10 seed Davidson on Friday night, with redshirt senior Joey Hauser tying his career-high with 27 points to lead the Spartans. In the 75-69 win at Duke last year, Hauser had a double-double with 11 points and 10 rebounds.
"They have a similar play style each year and they run a lot of the same stuff," Hauser said. "They're not changing much. The one thing that changes a little bit is their roster. Sometimes they have one-and-done guys. They might change from year to year, but other than that, they're running similar stuff so we've just got to be ready to compete."
This is the eighth time in the last 10 tournaments MSU has reached the second round and the 12th in the last 15. Since 1998, the Spartans are 14-3 in their second NCAA Tournament game.
"I mean, Duke is Duke. Duke's a great team," freshman guard Max Christie said. "They're a storied program. I'm just going in looking to play as hard as I can and do what I can as a team or as an individual to make sure that our team wins and we have a chance to go to the Sweet 16. For me, that's going to be a great experience if we can do that. So I'm going to do whatever I can to make sure that happens."
Since the NCAA Tournament expanded to 64 teams in 1985, Michigan State has advanced to the round of 32 on 23 occasions. MSU has a 16-6 record in round-of-32 games since 1985, including 14-3 under Tom Izzo.
"We just need to be mentally locked in," senior forward Gabe Brown said. "As Coach (Izzo) harps on every day, we have to be mentally locked in. Physicality, we're going to be ready, but mentally, that's where the game plan is at."
Michigan State's deep NCAA Tournament runs can be attributed to its success with quick turnarounds. Under Tom Izzo, the Spartans are a remarkable 23-6 in the second game of an NCAA Tournament weekend. Five of the six losses have come to No. 1 seeds or eventual National Champions.
"We're going to staying lock in and listen to the coaches," senior forward Marcus Bingham Jr.  said. "They're working so hard on the game plan. We're just listening to them and going out and playing, that's our job."
COURTESY MICHIGAN STATE ATHLETIC COMMUNICATIONS