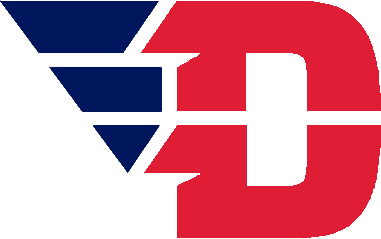 The Flyers Will Play At Toledo On Wednesday At 7 P.M. On ESPN+
3/13/2022
INDIANAPOLIS – The University of Dayton men's basketball team has been selected to participate in the 32-team National Invitation Tournament, released by the NIT committee today. The Flyers earned a No. 1 seed and will head to Toledo to take on the Rockets on Wednesday, March 16, at 7 p.m. at Savage Arena in Toledo. The game will be broadcast on ESPN+.

Dayton was one of four one seeds selected by the committee, joining SMU, Oklahoma, and Texas A&M. The Flyers are making their 27th appearance in the NIT, the most of any team in the field, and the second-most of any school. St. John's holds the record with 30 appearances.

UD is one of four Atlantic 10 schools in the field, joining Saint Louis, St. Bonaventure, and VCU. The Flyers are also one of three teams with multiple NIT championships in this year's tournament alongside BYU and Virginia.

The top four teams will advance to New York City for the semifinals on Tuesday, March 29, with the championship game being held on March 31 at Madison Square Garden.

The Flyers are 32-18 against Toledo and have won the last three games against the Rockets. Dayton won the most recent contest between the two schools on Jan. 2, 2009, at Centennial Hall.
TICKET INFORMATION
Tickets for Wednesday's game between Dayton and Toledo will go on sale tomorrow beginning at 9:00 a.m. Tickets can be ordered online at utrockets.com/tix, stopping by the Rocket Ticket Office located in the Sullivan Athletic Complex at Savage Arena, or calling 419-530-GOLD (4653).
Ticket prices for are  $11.00-$23.00.
COURTESY DAYTON MEDIA RELATIONS