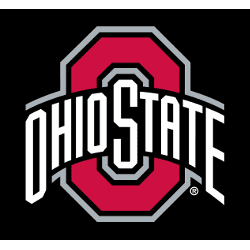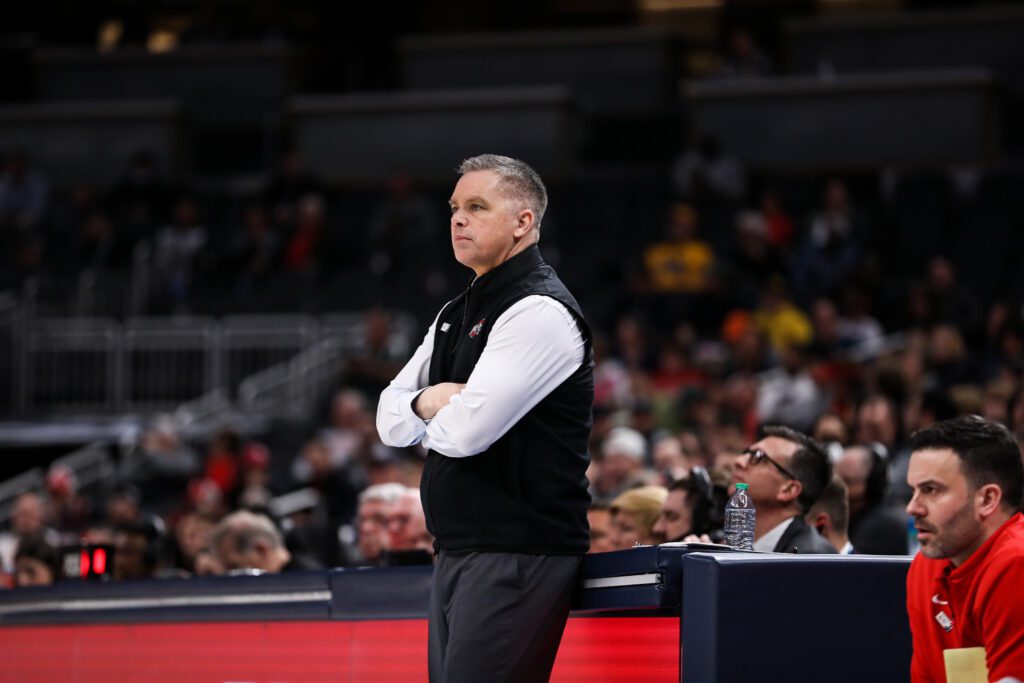 MARCH 10, 2022
INDIANAPOLIS – The No. 11 seed Penn State Nittany Lions rode the combined 34 points from Sam Sessoms and Jalen Pickett to defeat the No. 6 seed Ohio State Buckeyes, 71-68, in a second-round Big Ten Conference Tournament game Thursday evening at Gainbridge Fieldhouse. The win, Penn State's second in 24 hours after defeating Minnesota on Wednesday, advances the Nittany Lions into a quarterfinal game Friday against Purdue University. Tip time is approximately 9 p.m. with the Big Ten Network televising.
Ohio State drops to 19-11 overall and will wait for its name to be called on NCAA selection Sunday. Penn State improves to 14-16.
Sessoms led Penn State with 18 points while Pickett scored 16. E.J. Liddell led Ohio State with 25 points and eight rebounds. Malaki Branham had 16 points and a team-high four assists, and Joey Brunk had 10 points and seven rebounds.
Ohio State never trailed in the first half, leading by as many as 13 points after a Eugene Brown three-point basket at the 9:27 mark, and held a 33-24 lead at the break. Liddell led the Buckeyes with 12 points in the half while Brunk, continuing his fine play with Zed Key sidelined, contributed six points and five rebounds and Ohio State was a plus-11 with Brunk on the court. Defensively, Ohio State limited the Nittany Lions to just 32.1-percent shooting from the field (9-28).
The second half was a different story. Penn State worked to close that halftime gap, going on a 10-2 scoring run early in the second half to trail by only three, 39-36, on a Pickett jumper with 16:03 to play. Liddell's three-point play stopped the run and put the Buckeyes back on top by six, at 42-36 with 15 minutes to play and the lead eventually grew to nine on a Branham jumper from the side.
Back came Penn State, literally. Sessoms backed into the lane and hit a jumper at 7:58 to make it a one possession game at 51-48. A Myles Dread "three" at 6:30 tied the score at 53-all and Seth Lundy gave Penn State its first lead of the game – 56-54 – with just under 6 minutes to play on a three from the right wing. Ohio State would never lead again.
A Brunk leaner tied the score at 56, but two driving layups by Sessoms, including converting a free throw on one for a three-point play, extended Penn State's lead to 61-58. From there, Penn State's defense continued to thwart the Buckeyes and the Nittany Lions got an offensive rebound and a putback by John Harrar to grow the lead to 66-62. Two clutch free throws by Pickett with 45 seconds to play increased the lead to 68-63 and Penn State would hold on from there for the upset win.
Ohio State shot 44.2 pct. for the game (23-of-52), was 7-of-18 from beyond the arc and 15-of-17 from the line. Penn State shot 61 pct. in the second half (16-of-26) and 46.3 pct. for the game. Penn State led in rebounding, 29-28, and in bench points, 32-9.
Game and Tournament Notes
With 25 points, E.J. Liddell extends his streak of double figure scoring games to 41.
Ohio Stat is now 14-7 in Big Ten Tournament opening round games and 30-17 all-time in the tourney.
The loss was Ohio State's first this season, after six victories, in the home white uniforms.
Ohio State is now 22-5 in the Big Ten Tournament as the higher seeded team.
Coach Chris Holtmann needs one more Ohio State win this season for nine consecutive seasons of 20-or-more victories.
One more win will keep Ohio State in the rare air of Power 5 teams with five consecutive seasons of 20-or-more victories. Only Kansas and Oregon have done so to date.
#GoBucks
COURTESY OSU ATHLETIC COMMUNICATIONS