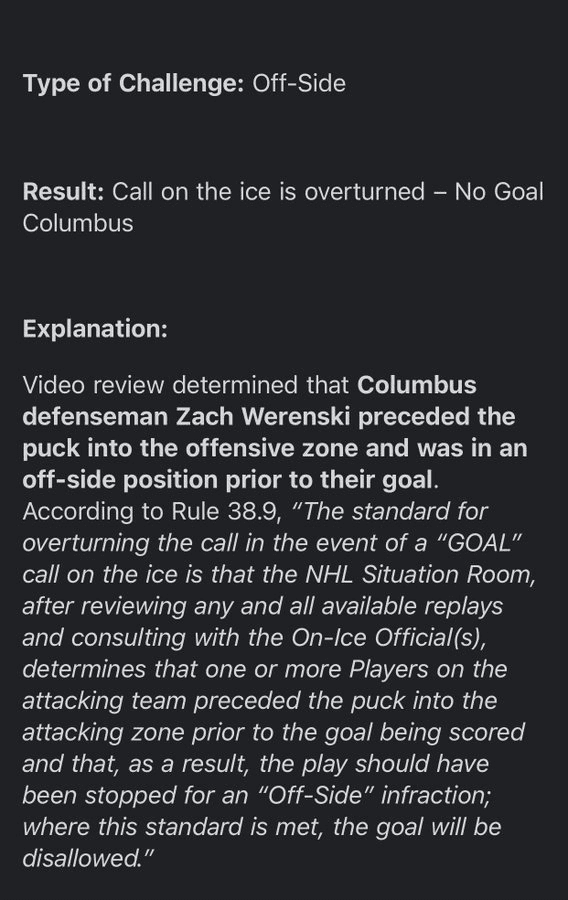 GAME AT A GLANCE
GOAL SCORERS
Columbus: P. Laine (21), O. Bjorkstrand (19), J. Danforth (5)
Los Angeles: V. Arvidsson (16), D. Brown (7), V. Arvidsson (17), OT – V. Arvidsson (18)

GOALTENDERS
Columbus: E. Merzlikins (39 saves, OTL)
Los Angeles: J. Quick (26 saves, OTW)
CBJ TEAM NOTES
The Blue Jackets fell to 10-4-1 in the last 15 games and have points in nine of their last 12 contests after tonight's overtime loss.
CBJ now have points in four-straight games in the series vs. the Kings since Dec. 13, 2018 (3-0-1).
The winning team has scored three-plus goals in 13-straight meetings in the series (including SO).
The club has earned points in five of the last six contests in the series vs. Los Angeles at Nationwide Arena (3-1-2).
The Blue Jackets killed of Los Angeles' only power play chance tonight and have now killed off 60-of-70 opponent power play chances over the last 22 games since Jan. 8 (85.7 pct.).
CBJ have killed off all eight Kings' power play chances over the last four home games.
Columbus scored three goals in 46 seconds in the second period – the fastest three goals scored in franchise history, surpassing the previous record of 51 seconds on Dec. 22, 2016 vs. Pittsburgh (Hartnell, Saad, Jenner).
The Blue Jackets fell in 3-on-3 overtime for the first time this season (6-1 in the session) and just the second time after regulation this season (9-1-1).
Columbus has scored three-plus goals in 33 of its contests (includes SO goals), recording three-plus goals in six of the last eight games.
CBJ play their eighth of 15 back-to-back sets on Friday (LAK) and Saturday (BOS), falling to 4-3-1 in the 1st game and 6-8-1 overall.
CBJ PLAYER NOTES
· LW Patrik Laine scored the Blue Jackets first goal of the night, giving him points in two consecutive games (2-1-3). He now has 15-9-24 and nine multi-point outings in the last 15 games (21-18-39 in 36 GP).
· RW Oliver Bjorkstrand scored a goal for his third-straight game (3-0-3) and now has points in nine of the last 12 games (7-3-10; overall 19-19-38 in 53 GP).
· C Sean Kuraly tallied his first multi-assist and third multi-point of the season with two assists (8-12-20 in 55 GP).
· C Max Domi registered an assist for his second-straight game (0-2-2, overall 9-17-26 in 45 GP).
· RW Justin Danforth scored a goal giving him three tallies in the last seven games (5-2-7 in 20 GP).
POST-GAME VIDEO INTERVIEWS
HC Brad Larsen | F Oliver Bjorkstrand | F Sean Kuraly | G Elvis Merzlikins
CBJ UPCOMING SCHEDULE
Saturday, March 5 vs. Boston – 7pm ET at Nationwide Arena
Sunday, March 6 No Practice
Monday, March 7                    vs. Toronto – 7pm ET at Nationwide Arena
COURTESY BLUE JACKETS COMMUNICATIONS