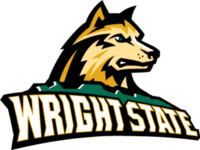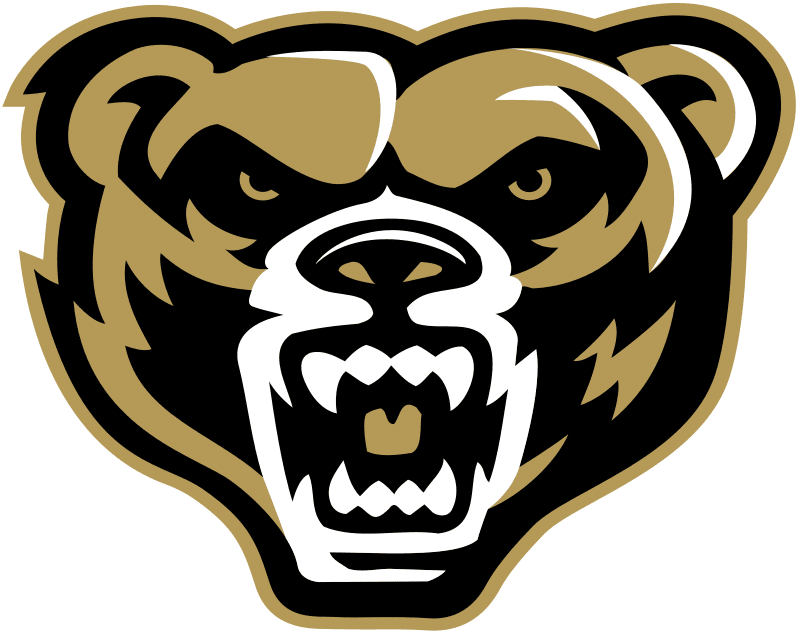 3/2/2022
DAYTON – The Wright State men's basketball team begins the postseason Thursday night inside the Nutter Center when the No. 4 seeded Raiders host No. 5 Oakland in the quarterfinals of the 2022 Keeps Horizon League Championship. Wright State earned a first round bye and is coming off of a pair of home wins last week to close the regular season, while Oakland was a nine-point winner over No. 12 IUPUI on Tuesday night. Tipoff is set for 7 p.m. for Thursday's quarterfinal.
Fans can follow the action several ways – via live stats, by watching on ESPN+ or by tuning in on WONE 980 AM. Chris Collins and Jim Brown will have all the play-by-play on the ESPN+ feed, while Justin Kinner and Scott Leo will have the WONE radio call. Tickets can be purchased via this link.
THURSDAY: WATCH ON ESPN+ | FOLLOW LIVE STATS | LISTEN ON WONE 980 AM | GAME NOTES | HL TOURNAMENT CENTRAL
LAST TIME OUT
Wright State saw three players finish in double figures in Saturday's 71-61 victory over Robert Morris, led by Grant Basile's game-high 20 points on 8-of-11 shooting while Trey Calvin turned in 18 points, filling his stat line with four rebounds, three assists and three steals. Tanner Holden was the final Raider in double digits, tallying 16 points and passing out three assists of his own, as both he and Basile each pulled down eight rebounds in the win. Robert Morris tallied the first five points of the second half before the Raiders responded with 29-8 run over the next nine minutes behind a combined 24 points from Basile and Calvin over that stretch to give Wright State a 58-45 advantage it would not let go of.
OAKLAND ORIGINALS
No. 5 seeded Oakland is 20-11 overall and has won its last two games after dropping three straight before victories over Cleveland State to close the regular season and No. 12 IUPUI in first round tournament action. Oakland is 7-7 on the road this season. Wright State won both regular season meetings – Feb. 5 inside the Nutter Center when the Raiders closed the game on a 22-7 run over the final nine-plus minutes and on Feb. 18 thanks to Grant Basile's putback jumper and Trey Calvin's final second steal. Wright State and Oakland have previously met 26 times, with the Raiders leading the series 18-8. The last postseason meeting was March 7, 2016 – a 59-55 Raider win in the Horizon League semifinals at Joe Lewis Arena in Detroit. The teams also met in a Horizon League quarterfinal matchup March 7, 2014 ini Green Bay – also a Raider win, 73-57.
GOLDEN GRIZZLIES
Oakland is 20-11 overall and finished with a 12-7 Horizon League record to earn the No. 5 seed in the HL Championship. The Golden Grizzlies were a combined 13-4 in home and neutral site games but only 7-7 on the road, including dropping three of their last four road contests. Jamal Cain leads Oakland with his 20.0 points per and 10.1 rebounds per game averages. Cain was named the Horizon League Co-Player of the Year. Jalen Moore is second in the nation in assists per game at 7.9 per and is second on the team in scoring per game at 15.3 points per game. Moore was named to the All-League Second Team.
NATIONAL ATTENTION
Tanner Holden (77% FT) has made 173 free throws (No. 1 in the country) on 223 total attempts (No. 2 nationally), through Tuesday's games. Holden's 616 total points scored is No. 10 in the country, while his 19.9 points per game average is No. 26 nationally. Grant Basile's rebound work is also among the best in the nation: ranking 22nd nationally with 265 total rebounds, No. 39 nationally in total rebounds/game average with his 8.5 boards per contest and No. 59 in the country with his 5.90 defensive rebounds/game average.
AWARDS SEASON
Wright State saw three players earn Horizon League honors as Tanner Holden earned his second consecutive first team selection, Grant Basile was a second team selection for the second time in his career and AJ Braun earned a spot on the All-Freshman Team.
BEST IN THE HORIZON
Wright State had the top scoring offense during Horizon League play at 76.9 points per game as the Raiders shot 48.5 percent from the field against League opponents. Wright State had two players in the top 5 in scoring during HL play as Tanner Holden averaged 19.7 points and Grant Basile was at 18.6 points along with 8.2 boards per game. Overall this season, Holden was third in the HL in scoring at 19.9 points per game and Basile was fourth at 18.3 points per.
WINNING WAYS
Wright State tied its second-most Horizon League victories in a season with its 15th win of conference play in the regular season finale over Robert Morris on Feb. 26. The Raiders were 16-4 last season while sharing the HL regular season title with Cleveland State and had 15 wins in 2019-20 while winning the regular season title outright.
COURTESY WSU ATHLETIC COMMUNICATIONS