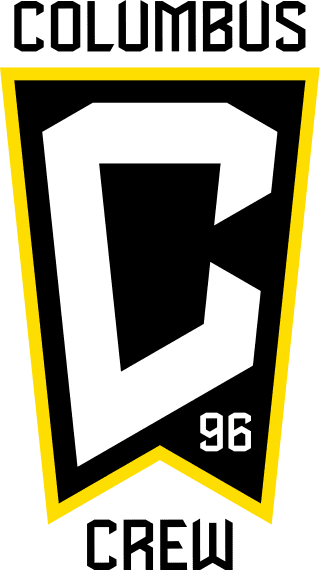 COLUMBUS – Columbus Crew today released information on several matchday promotions set to take place during the 2022 Major League Soccer season, the Crew's first full season at Lower.com Field located in Astor Park. This year's promotional calendar is highlighted by Crew legend Federico Higuain's ceremonial retirement celebration (April 2), On Our Sleeves Day (May 21), Lower.com Field's one year anniversary (July 3), in addition to annual favorites the "Hell is Real" derby (July 17), Hispanic Heritage Day (September 18) and many more.
In addition to its promotional calendar, the Club also announced that it will host an open call for anthem singers for matches held at Lower.com Field this season. Individuals interested in trying out may fill out an online application at www.columbuscrew.com/anthem.
The Black & Gold are set to open the 2022 season by hosting Vancouver Whitecaps FC at Lower.com Field in Opening Match on Saturday, February 26. The match will feature a knit hat giveaway presented by Nationwide. During the Club's next home match, the Crew will celebrate Family Day against Toronto FC on Saturday, March 12.
As previously announced, the Crew will celebrate the career of legendary midfielder Federico Higuain during the match against Nashville SC on Saturday, April 2. The three-time Crew Most Valuable Player and the Club's all-time regular-season assist leader, Higuain will sign a ceremonial agreement to retire as a member of the Black & Gold.
During the Crew's match against LAFC on Saturday, May 21 at 3:30 p.m. ET, the Club will celebrate On Our Sleeves Day in partnership with Nationwide Children's Hospital. Since October 16, 2021, the Crew community has been taking part in the Wrap Them In Support fundraising campaign, supporting the hospitals On Our Sleeves movement to break stigmas around children's mental health.
Fans can support the campaign by purchasing a specially designed Wrap Them In Support scarf. All proceeds from scarf sales and other fundraising activities will benefit the work of On Our Sleeves. The goal of the campaign is to sell enough scarves so that fans will come together on the pitch at Lower.com Field in May to set the official GUINNESS WORLD RECORDS title for the longest chain of sports fan scarfs. The scarves will be sewn together to make, with nearly 700 scarves needed at minimum, a record-breaking, one-thousand-meter scarf. Additional information on the fundraising campaign can be found here.
On Saturday, April 16, the Crew will hold Youth Soccer Night during the Crew's match against Orlando City.
The Black & Gold will celebrate Soccer For All during the Crew's match against expansion side Charlotte FC on Saturday, June 18. First introduced by MLS in 2018 through MLS WORKS, the league's social responsibility platform, Soccer For All signifies that everyone is welcome to MLS, regardless of race, color, religion, national origin, gender, gender identity, disability, sexual orientation or socioeconomic status, and emphasizes Major League Soccer's commitment to drive positive social change and end discrimination. During the match, the Crew will celebrate Pride Month and recognize Juneteenth, a day that commemorates the end of slavery in the United States, with various elements throughout the stadium that promote inclusion.
The Crew kicks off July against the Philadelphia Union on Sunday, July 3 with a celebration of Lower.com Field's one-year anniversary. Presented by Lower.com, the match will feature a post-match fireworks show. The annual "Hell is Real" derby match against in-state rivals FC Cincinnati will take place on Sunday, July 17. The Club closes the month with Alumni Night, presented by OhioHealth, against the New England Revolution on Saturday, July 23.
The matchup against Atlanta United on Saturday, August 21 will serve as Military Appreciation Night presented by AEP. The Crew will honor pediatric cancer patients and survivors on Kick Childhood Cancer Night presented by Vertiv on Saturday, September 3 when the Black & Gold host Chicago Fire FC. The Club is set to celebrate Hispanic Heritage Day during the Crew's match against the Portland Timbers on Sunday, September 18.
The Crew closes out the regular-season on Saturday, October 1 against the New York Red Bulls. The match will serve as Fan Appreciation Day, a celebration of those who support the Black & Gold.
The Crew are currently training in Charleston, South Carolina, through February 19. While in the Palmetto State, the Black & Gold will participate in the Carolina Challenge Cup and face Inter Miami CF on Saturday, February 12, Charlotte FC on Tuesday, February 15, and the Charleston Battery on Friday, February 18.
Following Opening Match against Vancouver Whitecaps FC at Lower.com Field on Saturday, February 26 at 3:30 p.m. ET, the Crew hits the road and travels to face the San Jose Earthquakes at PayPal Park on March 5 for the first away match of the season. The Crew's full schedule for the 2022 MLS regular season can be found at ColumbusCrew.com.
Fans looking to experience Crew matches have several options to save money, while getting the best seats for marquee matches. Season Ticket Memberships include benefits such as private, member-only events; a 10 percent discount at the Crew Shop; monthly, interest-free payment plans; the ability to purchase discounted parking; pre-sale access to all events at Lower.com Field, Historic Crew Stadium and FirstEnergy Stadium; and a dedicated account manager and service representative.
Fans can also choose between various packages that offer great benefits and ticket discounts, including Nine-Match Ticket Plans, Five-Match Ticket Plans, and Group Ticket Plans which are on sale now. Fans can additionally purchase single-match tickets, which are now available.
Supporters interested in securing their seat for the 2022 MLS season can call 614-447-2739, visit columbuscrew.com/tickets or email seasontickets@columbuscrew.com to get connected with a Ticket Sales Representative.
COURTESY COLUMBUS CREW COMMUNICATIONS