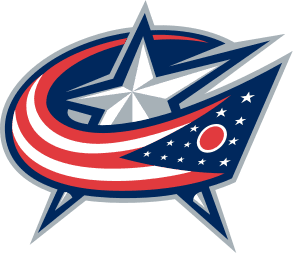 CBJ TEAM NOTES
The Blue Jackets won their third consecutive game and six of the last seven games overall with tonight's overtime victory over the Maple Leafs.
CBJ improved to 9-6-0 in the series vs. Toronto since Jan. 13, 2016 with each team winning their home game in the season series. The clubs close out the season series on March 7 at Columbus.
The winning team in the series has scored three-plus goals in 19-straight games and four-plus in each of the last eight meetings.
With 46 goals in ten games since Jan. 27 (4.60 avg.), CBJ rank second in the NHL in scoring, trailing only Florida (4.63). The 46 goals are the most in franchise history through any ten-game stretch (previously 43 – 2x, MR: Mar. 15-Apr. 3, 2018).
Columbus has scored three-plus goals in 30 of its contests and four-plus goals in 24 of them (21-3-0) this season.
The Blue Jackets have earned their victories this season, coming back at some point in the game in 16 of their 26 wins and in six of their last eight victories (trailed 1-0 and 2-1 vs. Toronto).
The club earned its League-leading seventh victory when trailing heading into the third period.
CBJ killed off all three Maple Leafs' power play attempts tonight and has now killed off 47-of-53 opponent power play chances over the last 18 games since Jan. 8 (88.7 pct.)
With one goal and two assists by defensemen tonight, CBJ have 29 goals and 116 points by defensemen this season.
CBJ improved to 9-0-1 in OT/SO this season (3-1 in SO).
With one power play goal tonight, CBJ have now scored a PPG in five of the last seven games (6-of-16; 37.5 pct.).
COURTESY BLUE JACKETS COMMUNICATIONS