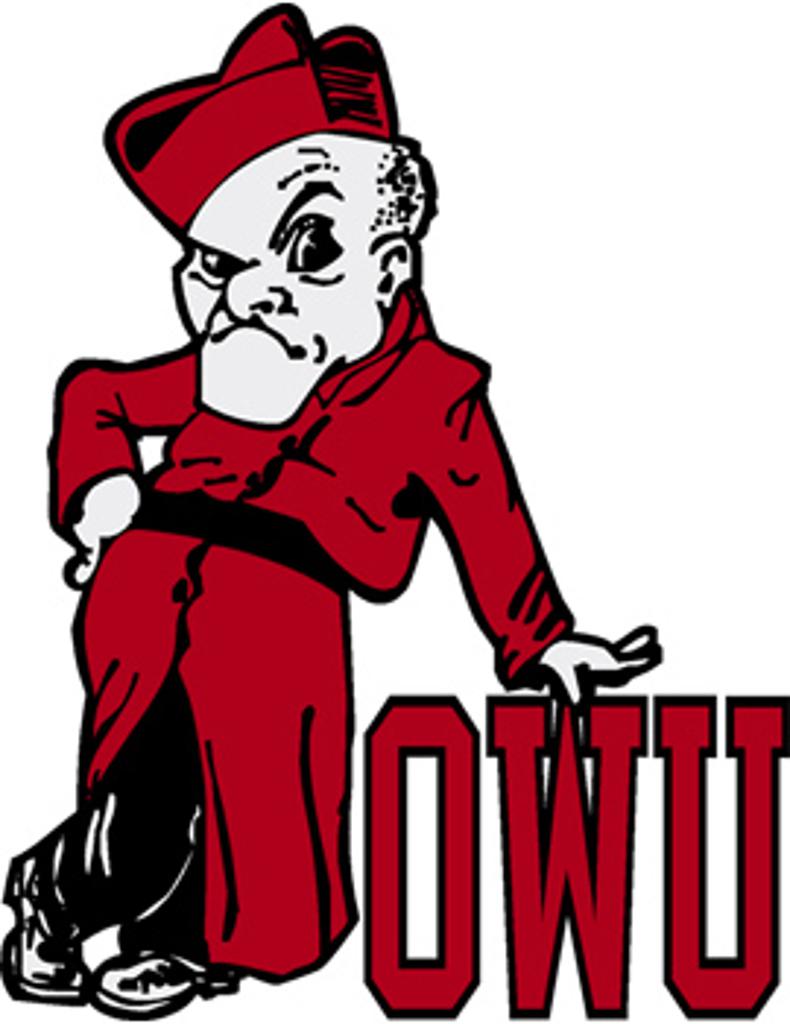 2/19/2022
Box Score
Ohio Wesleyan 74, DePauw 65
Freshman guard Henry Hinkle (Powell/Olentangy Liberty) scored 12 of his 19 points during the final 3-plus minutes of the game to help Ohio Wesleyan hold off DePauw for a North Coast Athletic Conference win on Saturday at Branch Rickey Arena.
With the win, Ohio Wesleyan finishes the conference schedule with a 12-6 record and will host DePauw at 5 p.m. on Tuesday in an NCAC quarterfinal matchup. Wabash won the conference title with a 16-1 mark and Wooster defeated Wittenberg, 77-57, to finish second with a 13-5 record. Ohio Wesleyan placed third at 12-6 and Wittenberg was fourth with an 11-6 record.
DePauw had closed to within 60-58 after a pair of Nolan Niego free throws with 3:44 left in regulation time, but Hinkle answered with a 3-pointer for a 5-point Bishop lead before a pair of Elijah Hales free throws made it 63-60 at the 2:47 mark.
Hinkle sank 2 free throws and connected on a 3-pointer courtesy of a feed from junior wing Jack Clement (Bellefontaine) to give the Bishops a 68-61 lead, and when Hinkle drove for a lay-in with 1:26 to play, Ohio Wesleyan was up, 70-61.
The Tigers pulled closer when Hinkle was called for a foul and Clement was whistled for a technical foul, and Nolan Niego and Grant Niego each drained a pair of free throws to bring the visitors within 70-65 with 1:06 remaining.
Clement sank a pair of free throws at the :57 mark, and Hinkle buried 2 free throws with :39 left to move the lead back to 9 points and seal the outcome.
DePauw opened the game with a 13-4 run that included 2 baskets by Nolan Niego and a 3-pointer from Camden Brown, but the Bishops scored the next 8 points with the help of 3-pointers by sophomore wing Ryan Sheridan (Marion/Elgin) and Clement before tying the game at 17 on a 3-pointer by sophomore wing Reece Mitchell (Wooster). Neither team led by more than 4 points during the rest of the half, with Ohio Wesleyan taking a 35-31 lead at the break.
Clement hit a 3-pointer and drove for a lay-in to help Ohio Wesleyan to a 42-33 lead early in the second half, but the Tigers came back to take the lead on a Grant Gohmann lay-in midway through the half.
Junior post Grant Spicer (Cincinnati/Lakota East) drove for a lay-in to tie the game at 51 with 9:32 left in the game, then hit a jumper from the lane and was fouled to put the Bishops ahead to stay. DePauw head coach Bill Fenlon was charged with a technical foul, resulting in senior guard Curtis White (Lawrenceburg, Ind.) splitting a pair of free throws before Spicer stepped to the line to complete the 3-point play and give Ohio Wesleyan a 55-51 lead with 8:42 remaining in regulation time.
Clement led the Bishops with 25 points, while Hinkle finished with 19. Sophomore wing Tony Carter (Cleveland/Parma Heights Holy Name) grabbed a team-high 9 rebounds.
Nolan Niego scored 15 points for DePauw.
COURTESY OWU SPORTS INFORMATION