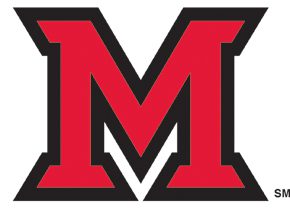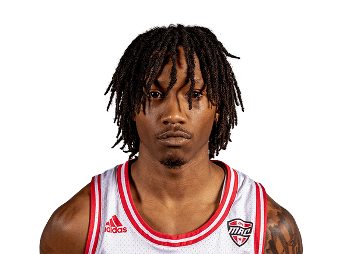 2/12/2022
OXFORD, Ohio—Dae Dae Grant scored his 1,000th career point, Dalonte Brown made his return to the court after an injury, and Mekhi Lairy's 24 points led all scorers as the Miami University men's basketball team (11-13; 5-8 Mid-American Conference) collected a decisive 94-78 win against Bowling Green State University (12-13; 5-9 MAC) on Saturday afternoon at Millett Hall.

HOW IT HAPPENED:
Miami rattled off eight unanswered points, four coming from Brown, to take an 8-5 lead by the 16:52 mark.
Later in the opening half, the RedHawks used a 16-0 run, fueled by eight points from Lairy, to turn a 24-19 deficit into a 35-24 advantage, and Miami never trailed again.
Miami put together a 10-0 flurry over the final 1:35 of the first stanza to take its largest lead of the half into the intermission, 47-32. The surge included a pair of triples from Brown, while Grant scored his 1,000th career point on the first of his two field goals during the late RedHawk run.
The RedHawks continued to apply pressure in the second half and built their largest lead of the game with 7:44 to go off an Isaiah Coleman-Lands triple to give MU an 84-52 lead.
BGSU got no closer than 16 down the stretch as the RedHawks rolled to the 94-78 win.
NOTES:
Brown made his first appearance since suffering an injury in the first minute of the RedHawks' Jan. 25 game at Ball State, notching 14 points and four rebounds in 16:26 minutes of action.
With the return of Brown from injury, Miami used a starting lineup it had used in 17 previous contests this season.
Precious Ayah notched his first double-double of the season and the second by a RedHawk in 2021-22 with 10 points and 12 rebounds.
It was the first time since a 91-81 win at Buffalo that Miami has surpassed 90 points.
Miami shot 50 percent from the field for the game, hitting 51.4 percent of its field goals in the opening half.
Grant, who finished with 19 points and was one rebound shy of a double-double, became the 39th player in program history to reach 1,000 career points. He joins Brown and Lairy as the active RedHawks in the 1,000 Point Club.
COURTESY MIAMI ATHLETIC COMMUNICATIONS