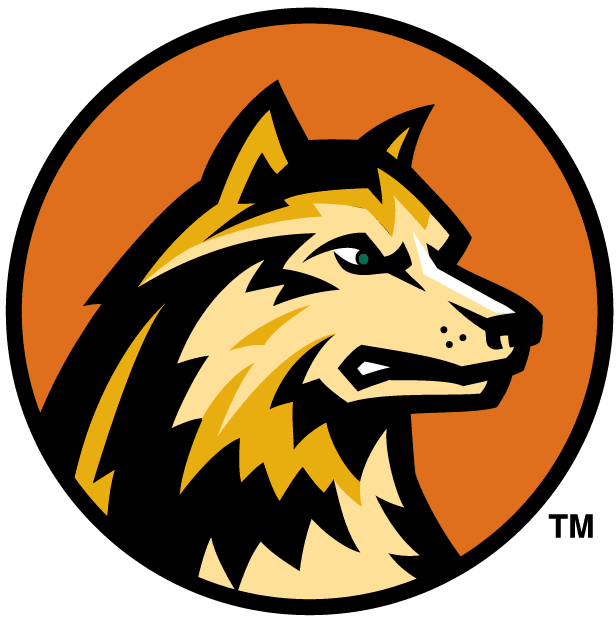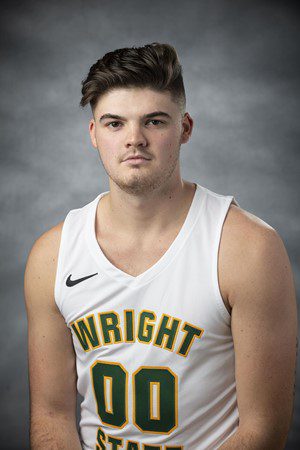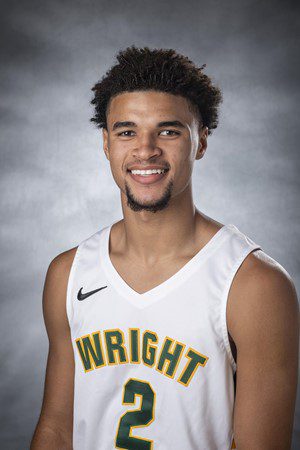 2/18/2022
ROCHESTER, MI –Grant Basile's rebound and fall away basket with 5.8 seconds remaining proved to be the game winner Friday night as the Wright State men's basketball team came from behind to defeat Oakland 78-74 after the Raiders scored 20 of the night's final 25 points to hand Oakland its first home loss of the season.

Tied at 74-all in the closing moments, Trey Calvin's driving runner was off the mark but corralled by Basile, who got the put back shot up and in as he fell to the floor to give the Raiders a two-point lead. Following a Wright State timeout, Calvin stepped in front of and stole Oakland's attempted give-and-go handoff in the backcourt before finding Tanner Holden, who slammed the ball home as the clock expired for the night's final score to complete the comeback.

Wright State (16-12, 13-6 Horizon) was down 11 points with six and a half minutes remaining, but dug back into the game with a quick, 11-0 run over the next two minutes behind four points from both Basile and Holden while holding Oakland (18-9, 11-5 Horizon) to just two shot attempts and a pair of turnovers during that stretch. Oakland hit a three-pointer to regain a three-point advantage, only to be answered by five straight points from Calvin on a jumper and a go-ahead three-pointer of his own to give the Raiders a 74-72 lead with 2:51 remaining. Oakland tied the game on a pair of Blake Lampman free throws with 1:57 to go, with the two points sandwiched in the middle of a stretch where both teams combined to miss six shots – three misses per side – with Calvin's final second attempt the last of the misses leading to Basile's eventual game-winner.

Basile finished with a game-high 26 points on a 12-of-17 shooting night, tallying a pair of three-pointers to go along with a full stat line of seven rebounds, two assists, a steal and a block in 36 minutes of action. Holden scored 10 of his 17 points in the second half as he also pulled down seven rebounds and was 2-of-3 from the free throw stripe in Wright State's only trips to the line on the night.

Calvin notched 10 points – all in the second half – while pulling down six rebounds and passing out six assists to go along with two steals, one in the first half and then the game-clincher in the final seconds. Andrew Welage was the final Raider in double figures with 10 points of his own, including eight in the first half. Tim Finke finished with seven points and seven rebounds, while Keaton Norris hit a pair of second half three-pointers for his six points while dishing out four assists. CJ Wilbourn was the final Raider in the scoring column, filling his stat line with two points, three rebounds, two assists and a steal in nine minutes as he got the spot start.

Wright State controlled the glass, finishing the night with a 38-21 rebounding advantage, including a 17-6 advantage on the offensive glass and a 21-15 advantage on the defensive end. Both sides shot 49 percent from the floor, but the Raiders had 16 additional attempts thanks to their work on the offensive glass. Wright State was 33-for-67 overall while Oakland tallied a 25-for-51 mark as the hosts were 15-of-30 from three-point range. The Raiders were 10-of-27 (37 percent) from three on the other end, but ended the night with 16 second chance points thanks to the 11-rebound margin on the offensive glass. Buoyed by Basile's scoring, Wright State finished with a 34-14 advantage from points in the paint.

Wright State completes its regular season road schedule with a Sunday afternoon meeting against Detroit Mercy, with tipoff slated for 1 p.m. inside Calihan Hall. The Raiders come home next weekend to close the regular season slate against Youngstown State (Thursday) and Robert Morris (Saturday).
COURTESY WSU ATHLETIC COMMUNICATIONS