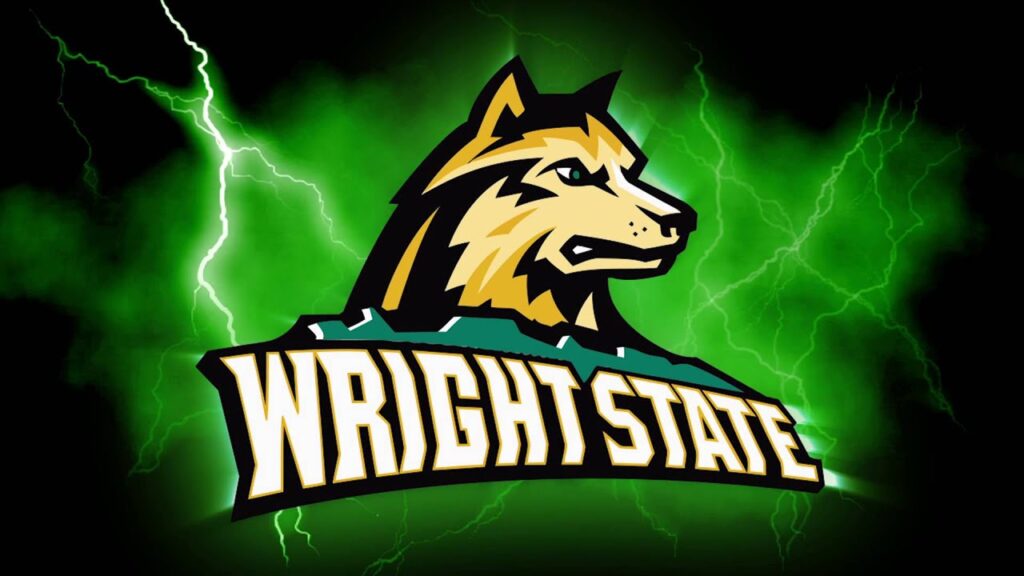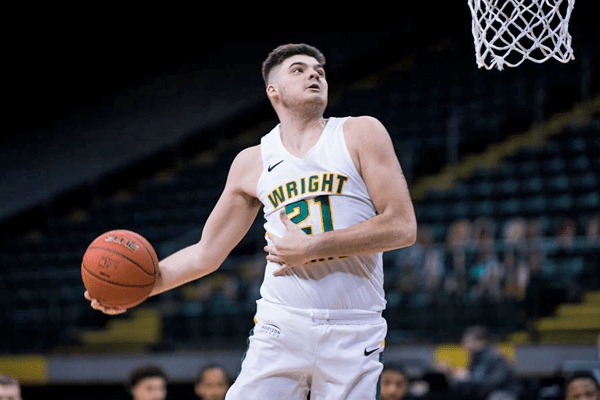 2/9/2022
GREEN BAY – Grant Basile became the newest member of Wright State's 1,000-point club as part of his 19-point night as the Raiders defeated Green Bay 79-62 on Wednesday night.
 
Wright State (15-10, 12-4 Horizon) now takes a four-game winning streak into Friday night's nationally televised matchup against Milwaukee on ESPNU. Milwaukee has now lost six in a row following its Wednesday night loss to NKU. Wednesday's Raider win handed Green Bay (4-19, 3-11 Horizon) its sixth straight defeat.
 
Basile's 19 points against Green Bay vaulted him into rare Raider company, as he became just the 15th player in Wright State history with 1,000 points and 500 rebounds. Basile is joined in the elite group by Tanner Holden, who reached both marks last month.
 
Up two with 17 minutes remaining, the Raiders went on a 16-2 run over the next six and a half minutes to break the game open, connecting on 7-of-11 shot attempts while forcing Green Bay to a 1-of-7 shooting mark on the defensive end to stretch the advantage out to 57-41 and never looked back.
 
Holden finished with 21 points to lead eight Raiders in the scoring column as he added a game-high seven rebounds. Trey Calvin notched 10 points as the third Wright State player in double digits while Basile finished his night with a 19-point, six rebound stat line, adding three assists and a pair of blocks.
 
Wright State shot 65 percent in the second half and 55 percent (31-of-56) for the night, while connecting on seven of its 16 three-point attempts (44 percent). Green Bay finished the night at 42 percent (25-of-59) from the floor and was 50 percent (5-of-10) from three-point range.
 
Friday night's matchup at Milwaukee will be a 7 p.m. ET tipoff on ESPNU, the second of three national television matchups this season for the Raiders, who will be also be on national television next Friday, February 18 at Oakland. Following the Milwaukee matchup, the Raiders return home to take on Northern Kentucky Sunday afternoon in a noon tipoff from the Nutter Center.
COURTESY WRIGHT STATE ATHLETIC COMMUNICATIONS