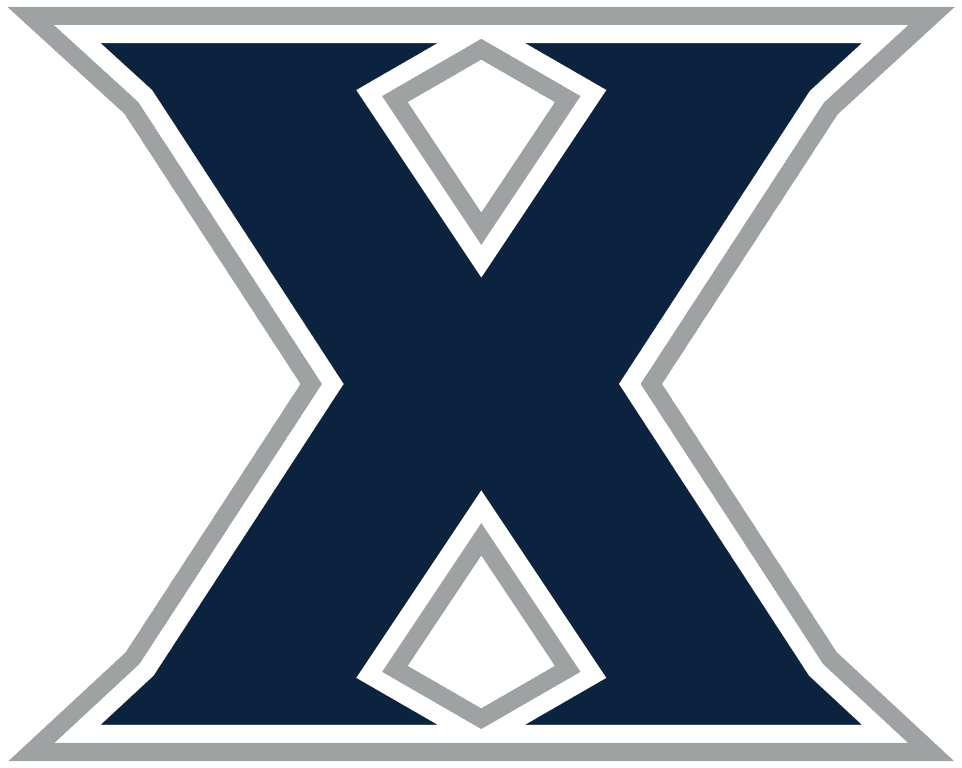 02.04.22
CINCINNATI — The No. 21 Xavier University Musketeers, 16-5 overall and 6-4 in the BIG EAST Conference, will shoot to extend their two-game winning streak when they host the DePaul University Blue Demons, 10-10 overall and 1-9 in the BIG EAST, on Saturday at 2 p.m. at Cintas Center.
 
Xavier leads the series 17-11, including a 14-3 advantage since the two teams became BIG EAST Conference rivals in the 2013-14 season. The two teams did not play in the Covid-shortened 2020-21 season. Xavier has won 11 of the last 12 regular season meetings, including a 68-67 win in Chicago on Jan. 19.
THE MATCHUP
NO. 21/23 XAVIER UNIVERSITY MUSKETEERS (16-5, 6-4 BIG EAST)
DEPAUL UNIVERSITY BLUE DEMONS (10-10, 1-9 BIG EAST)
SATURDAY, FEB. 5, 2022 AT 2 P.M. ET
CINTAS CENTER (10,224) IN CINCINNATI, OHIO
X FACTORS
 Xavier, 16-5 overall and 6-4 in the BIG EAST Conference, is coming off two straight wins, Jan. 29 at Creighton and Feb. 2 vs. Butler.
• Xavier is ranked No. 21 in the Associated Press Poll and No. 23 in the USA Today Coaches Poll, the eighth straight week that XU has been ranked in the top 25 in both major polls. XU is 20th in the NCAA NET and 23rd in KenPom.
• Xavier hits the road after the DePaul game for a game at Seton Hall on Feb. 9. XU has yet to play Seton Hall, St. John's, UConn or Georgetown this season. Seven of Xavier's final eight scheduled games will be against those four teams.
• Xavier has four players averaging in double figures in scoring from 10.6 ppg. to 12.3 ppg. and have had eight different players lead the team in scoring. XU's fifth-leading scorer, junior Zach Freemantle, is at 9.9 ppg. and scored 23 vs. Butler.
• Xavier junior Jack Nunge leads Xavier in scoring (12.3 ppg.) and blocks (1.7 bpg.) and is second in rebounding (7.2 rpg.). He had a career-high five blocks vs. Butler.
• Xavier senior Nate Johnson, who is third on the team in scoring at 10.6 ppg., is fifth in the BIG EAST in 3-point field goals at 2.3 per game. He hit 5-7 from 3-point range at Creighton on last Saturday.
• Xavier senior Paul Scruggs is now 20th on Xavier's all-time scoring list with 1,489 points and ninth on Xavier's all-time assist leaders chart with 468.
• Xavier sophomore Colby Jones, who is third in the BIG EAST in rebounding (8.0 rpg.), is sixth in the BIG EAST in offensive rebounding (2.8 rpg.).
COURTESY XAVIER ATHLETIC COMMUNICATIONS