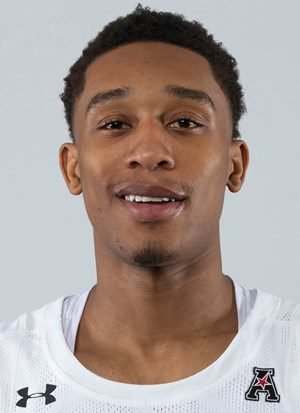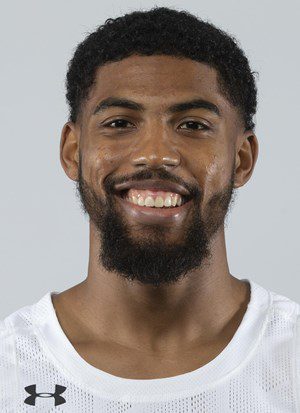 January 30, 2022
GREENVILLE, N.C. — David DeJulius scored off his own miss with 3.7 seconds left, and Mika Adams-Woods posted a career-high 21 points to lead Cincinnati to a 60-59 win at East Carolina on Sunday afternoon.
Head coach Wes Miller also earned his 200th-career win and 15th at Cincinnati, all while in his home state. He turned 39 on Friday and is the national leader in wins under 40.
ECU got within six twice before two foul shots made it a 56-52 deficit with 1:48 left. Jeremiah Davenport found Hayden Koval for a contested lay-up at 1:22, but got a three-point play, five-second violation and layup to trail 58-57 with 49.5 seconds left.
DeJulius drove up the middle and to his right, missing his first runner attempt but grabbing the rebound from the left side. He lofted his next shot above the traffic, rattling it home with 3.7 seconds left. The Pirates had no timeouts and were forced to sprint down-court, but their desperation attempt was short.
UC overcame four early turnovers for an 14-0 run over 6:06 that gave it a 19-12 lead at 8:43. Adams-Woods capped it on a transition trey from Mike Saunders Jr. for his 12th points of the early going.
The Bearcats' led by as much as 30-18 with 2:07 left in the clock, leading 32-26 at the break. The five field goals allowed (20.8 percent) matched season-lows previously held by Tulane and No. 14 Illinois in its second halves (both 19.2 percent).
Back-to-back triples from Davenport and DeJulius forced a Pirate timeout at 18:00, trailing 38-28. ECU clawed back to within 38-36, but Mason Madsen provided an underrated play of the game by blocking a go-ahead, corner-three attempt at 14:59. UC then carried a 12-2 run into the 7:55 media timeout, leading 50-38.
Davenport also sank three foul shots at 4:48 to up the advantage to 54-44.
FROM WES MILLER
"Needless to say, you win a one-possession game and it feels a lot better than losing one a few days ago (61-58 loss at Temple on Tuesday). It is night-and-day. I'm certainly proud of our guys. We had a good week of practice and found a way to win. I thought we did a nice job executing a counter on one of our favorite plays. David had a good look, missed it, but got it back and made a big-time play. I know he was hanging on one he missed at Temple that he thought cost us a chance to keep it going, but it was good to see him having that moment after how hard he's worked on his game."
NOTABLE
-UC leads the all-time series 17-2, including 8-2 in Greenville. It was the team's third-straight win there.
-The Bearcats held ECU to 28.8 percent shooting, its fourth time holding an opponent below 30 percent. The last team was No. 14 Illinois on Nov. 22.
–Mika Adams-Woods produced his ninth double-figure scoring game. His previous career-high was 17 against SMU on Jan. 6.
-Adams-Woods, who scored 16 in the first half alone, became the fourth Bearcat to record a 20-point game this season (DeJulius 5, Davenport 4, Saunders 1).
-DeJulius' 14 points marked his team-high 14th double-figure scoring game.
UP NEXT
Cincinnati begins a pivotal homestand Thursday against Memphis (7 p.m. on ESPN2), featuring 1970s Throwback Night.
COURTESY UC SPORTS COMMUNICATIONS