Eventhough the upcoming Super Bowl will be played on the home field of the NFC champion LA Rams, the Cincinnati Bengals are the home team as determined by the NFL.
The AFC champions are the home team. They get to choose what uniforms to wear and what locker room they want. They can even tell the Rams they want their usual locker room.
On the uniforms, that decision has been made.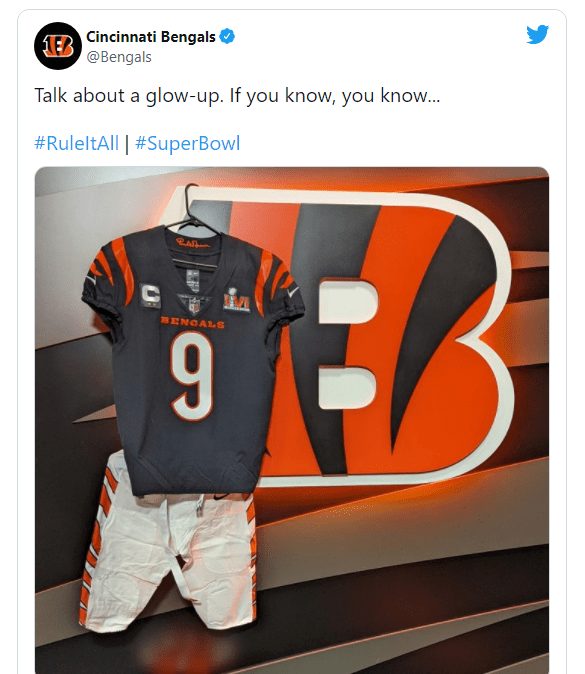 The Bengals changed their uniforms this past off-season.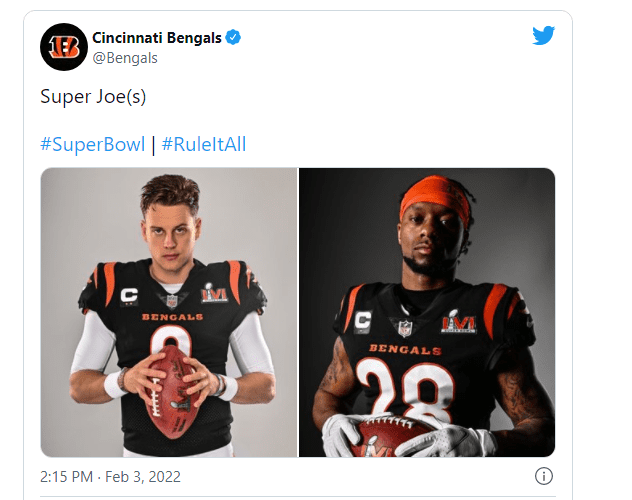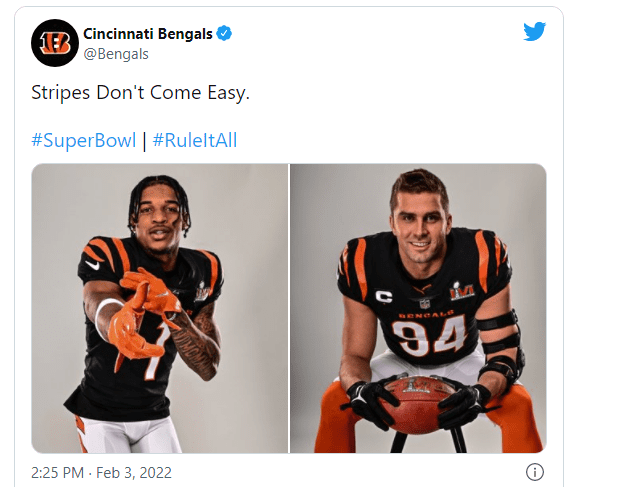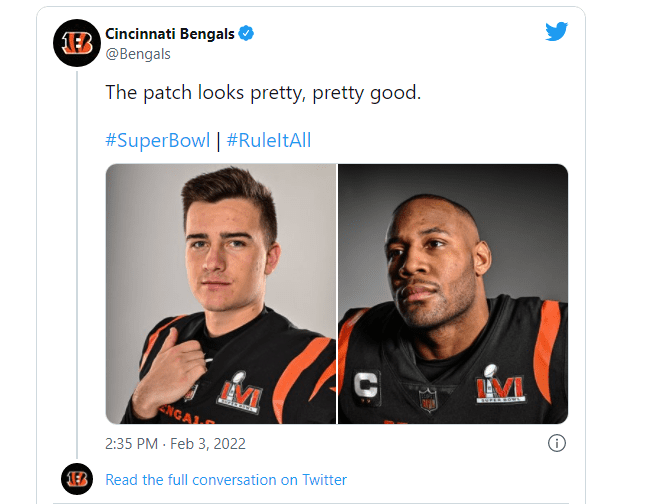 Cincinnati's new uniforms have quickly become a hit with fans are have sold well.
TWITTER PHOTOS COURTESY CINCINNATI BENGALS COMMUNICATIONS