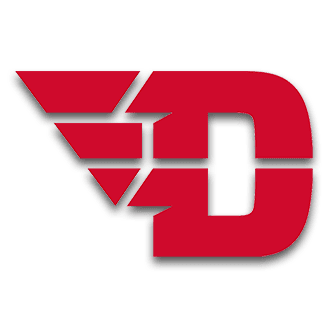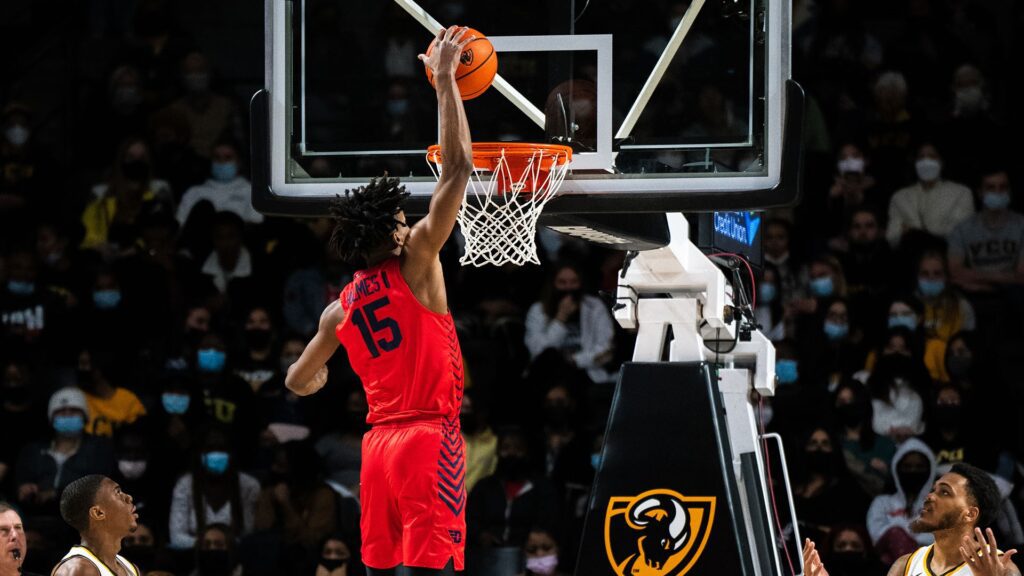 1/31/2022
Holmes' Fourth Weekly Honor Is The Seventh This Season For A Flyer
NEWPORT NEWS, Va. – University of Dayton forward DaRon Holmes II has been named the Atlantic 10 Conference Co-Rookie of the Week after his efforts in wins last week over Fordham and Rhode Island. Holmes shared the honor with Eric Reynolds II of Saint Joseph's.
Holmes averaged 15.5 points, 9.0 rebounds and 4.5 blocks while shooting .684 (13-19) from the field in the two Dayton wins.
Against Fordham on Tuesday, he had a double-double of 19 points and a career-high 12 rebounds. Twelve of his points and eight of his rebounds came in the second half as UD held off the Rams.
On Friday against Rhode Island, he had 12 points (5-6 FG), six rebounds and six blocked shots. The six blocked shots tied the Dayton single-game record for the third time (no other Flyer has done it more than once. The six rejections also broke the UD single-season record for blocked shots. Holmes's 56 blocks in 21 games eclipses the 55 in 32 games done by Steve McElvene in 2015-16.
Holmes is currently first nationally among freshmen (and 6th overall) in dunks (47). Next are Memphis' Jalen Memphis (34), Gonzaga's Chet Holmgren (33) & Baylor's Kendall Brown (29). Holmes leads the A-10 in FG% (.662, 102-154). He is currently three made baskets short of qualifying for national rankings, but his .662 would place him third.
Month-by-month, Holmes scoring averages are 10.1 ppg. In November, 10.7 in December and so far in January 13.5. The UD big man leads the Flyers in scoring (11.6 ppg.) and is second in rebounding (5.9 rpg.).
This is the fourth time this year Holmes has been named Rookie of the Week, and the seventh time a Flyer has earned the award.  Point guard Malachi Smith earned the honor Nov. 30, Dec. 6 and Dec. 20.  Holmes was also recognized on Dec. 13, Dec. 27 and Jan. 17.
COURTESY DAYTON MEDIA RELATIONS