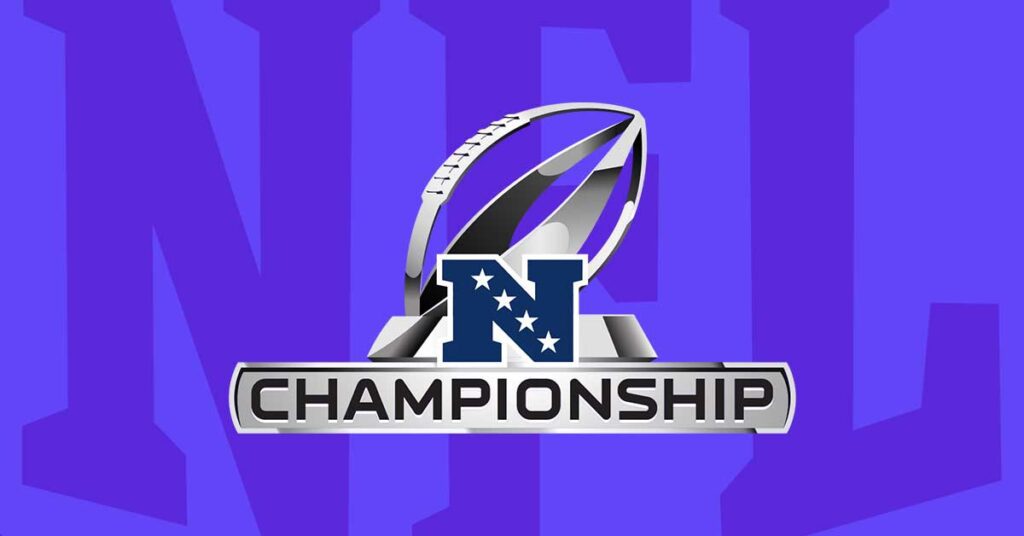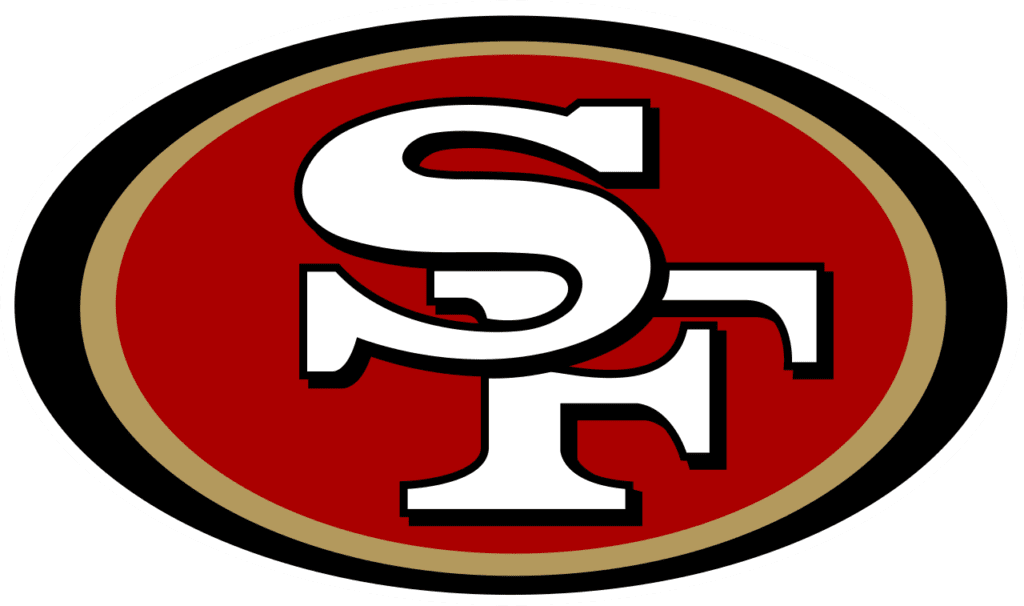 SAN FRANCISCO 49ERS (12-7) at LOS ANGELES RAMS (14-5) (Sunday, 6:40 PM ET, FOX/FOX Deportes)
The Rams are the first team in NFL history to host a conference Championship Game at the site of a Super Bowl in the same postseason. With a win, Los Angeles would become the second team ever to play a Super Bowl on its home field, joining last year's Buccaneers. Prior to 2020, that had not happened over the first 54 Super Bowls.
The 49ers and Rams have met only once in the postseason: The 1989 NFC Championship, a 30-3 San Francisco win at Candlestick Park. San Francisco went on to defeat Denver in Super Bowl XXIV.
San Francisco, making its second appearance in the NFC Championship in three years, has reached a conference Championship Game for the 17th time, more than any franchise in the Super Bowl era. Since 2011, the 49ers are making their fifth appearance in the NFC Championship. San Francisco is 7-9 all-time in the NFC title game.
The Rams are making their 11th appearance in the NFC Championship Game, tied with the Packers for the third-most since the 1970 league merger. Only the 49ers (17 including this season) and Cowboys (16) have more appearances in the NFC Championship.
This season, beginning with their Week 10 win vs. the Rams, the 49ers have won nine of their last 11 games entering Sunday's contest, including the postseason.
In 2021, the Rams have won seven of their past eight, including the regular season. Their only setback in that span was a loss to the 49ers in the Week 18 season finale, a game San Francisco had to win to clinch a playoff berth.
San Francisco has won three straight road games against the Rams and has been victorious in five of its last six trips to meet the Rams in Los Angeles. This season, the Rams lost five overall games and two were to San Francisco.
In that Week 18 victory, San Francisco overcame a 17-0 deficit to win, 27-24, in overtime, clinching a playoff berth for the second time under head coach KYLE SHANAHAN.
Last week, San Francisco blocked two kicks in a 13-10 win at Green Bay, becoming the first team to block a field goal and a punt in the same postseason game since Buffalo did it in a road win against the Houston Oilers in the 1988 AFC Divisional playoffs. San Francisco defensive back JIMMIE WARD blocked a Packers field-goal attempt at the end of the first half, while defensive lineman JORDAN WILLIS blocked a fourth-quarter punt that was returned 6 yards for a touchdown by safety TALANOA HUFANGA to tie the game, 10-10, with 4:50 remaining. Hufanga's touchdown marked the second-latest game-tying or go-ahead special-teams touchdown in NFL postseason history. The only game-tying or go-ahead special-teams touchdown scored later in an NFL postseason contest was the Music City Miracle kickoff return with 13 seconds remaining to help Tennessee defeat Buffalo in a 1999 Wild Card game.
In the 49ers' Divisional playoff win, wide receiver DEEBO SAMUEL had 39 rushing yards and converted a third-and-7 with a 9-yard run on San Francisco's game-winning drive. In Samuel's career, including the postseason, the 49ers are 8-1 when he has 35-or-more rushing yards.
Quarterback JIMMY GAROPPOLO has a 4-1 (.800) postseason record as a starting quarterback, and a 37-15 (.712) career record, including the postseason. His .712 career winning percentage, including the postseason, is the fifth-best mark among quarterbacks who began their careers in the Super Bowl era (minimum 50 starts). Only PATRICK MAHOMES (.792), TOM BRADY (.768), Pro Football Hall of Famer ROGER STAUBACH (.733) and LAMAR JACKSON (.717) have higher marks.
Garoppolo in his career is also 3-0 as a starting quarterback on the road against the Rams. He is bidding to become the second quarterback in 49ers history to win multiple NFC Championships, joining Pro Football Hall of Famer JOE MONTANA, who captured four NFC titles.
Last week, Rams linebacker VON MILLER had one sack, one forced fumble and a fumble recovery in Los Angeles' 30-27 win at Tampa Bay. Miller has at least one sack in four consecutive postseason games, including 2.5 sacks to earn Super Bowl 50 MVP honors with Denver. He also had 2.5 sacks for the Broncos in his last conference Championship Game, against New England in the 2015 AFC Championship.
Los Angeles quarterback MATTHEW STAFFORD orchestrated a five-play, 63-yard drive with 42 seconds remaining to advance the Rams to the NFC Championship. Since Stafford entered the league as the No. 1 overall selection in the 2009 NFL Draft, he has now engineered 43 game-winning drives, including the postseason, the most of any quarterback in that span.
In last week's win, Stafford completed 28 of 38 attempts (73.7 percent) for 366 yards, two touchdowns and zero interceptions for a 121.2 rating. He also scored on a 1-yard touchdown run. Stafford, who ran for a touchdown in the Rams' Wild Card win, joined TOM BRADY and AARON RODGERS as the only quarterbacks in NFL history to pass for at least 300 yards with two-or-more passing touchdowns and a rushing touchdown in multiple career postseason games.
Rams wide receiver COOPER KUPP had nine catches for 183 yards and a touchdown in last week's win, including a 70-yard touchdown in the first half. His 20- and 44-yard receptions set up the game-winning field goal with less than a minute remaining.
COURTESY NFLmedia.com