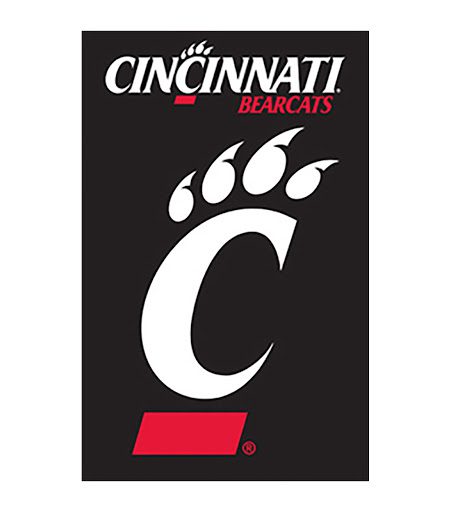 January 25, 2022
PHILADELPHIA — A forty-minute defensive struggle ended with Temple scoring the game's final seven points for a 61-58 win over visiting Cincinnati on Tuesday night.
Temple's 9-0 run gave it a 52-51 lead with 4:04 left as UC hit a 1-for-17 cold spell, its first time ahead since a nine-second stretch in the opening minutes. David DeJulius went 2-for-3 at the charity stripe (3:34) following the media timeout to regain a 53-52 lead, and after an Owl miss, he calmly sank a jumper from the foul line for 55-52.
DeJulius continued his personal 7-0 run with three more foul shots at 2:11 for a 58-54 UC lead. Temple responded with a 6-0 run, including a three-point play with 36 seconds left for the lead. Cincinnati retained possession with 23.5 seconds left after an out-of-bounds video review, but DeJulius missed a short jumper. After Temple went 1-for-2 at the line, Hayden Koval's corner three off a sideline set missed in the waning seconds.
Cincinnati (14-6, 4-3 AAC) closed the first half on a 13-1 run, going 5-for-7 from the field over that 3:24 stretch. The Bearcats' largest lead for the half was 19-14 at 7:32, and its largest of the game was 41-27 at 17:36.
The Bearcats withstood a 4:37 scoring drought and Temple making five of seven field goals to still lead 48-43, but Viktor Lakhin fell on a loose ball and it led to a John Newman III layup for a seven-point lead at 9:59.
DeJulius led the way with 15 points, while Newman recorded a season-high nine rebounds.
FROM WES MILLER
"It certainly stings, especially because I thought we played real good basketball in the first half. Our guys were ready and focused and built a pretty good lead on the road, which stings even more as you get your tail kicked. When you shoot 17 percent in the second half, it's gonna be hard to win on the road. I think there is more to it than missing shots and poor execution; in the first half, we played great defense and it helped us get baskets. We didn't do any of that in the second half."
NOTABLE
-UC had won nine-straight against Temple and five-straight in Philadelphia prior to the night.
-The Bearcats are 13-3 when leading at the half.
–Mason Madsen is 9-for-15 from deep the last four games after going 7-for-30 all season prior.
-DeJulius scored in double-figures for the 13th time this season and fifth in league play.
UP NEXT
Cincinnati hits the road again this weekend to battle East Carolina at 12 p.m. Sunday.
GET YOUR TICKETS TODAY
Limited single-game tickets are available as the Bearcats continue their season. You can get yours today here or by calling 1-877-CATS-TIX. Other questions can be directed to uc.tickets@uc.edu.
COURTESY UC ATHLETIC COMMUNICATIONS