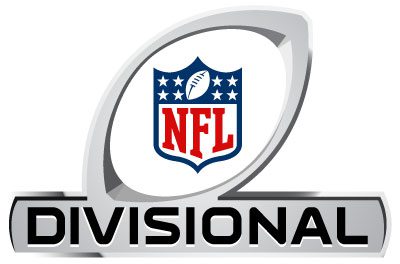 Sunday, January 23
NFC: 3:00 PM (ET) Los Angeles Rams (13-5) at Tampa Bay Buccaneers (14-4) (NBC/Peacock/Universo)
AFC:    6:40 PM (ET)     Buffalo Bills (12-6) at Kansas City Chiefs (13-5) (CBS/Paramount+)
LOS ANGELES RAMS (13-5) at TAMPA BAY BUCCANEERS (14-4)
Sunday, NBC/Peacock/Universo, 3:00 PM ET
The NFC's Super Bowl team has come from the NFC West or NFC South in eight of the past nine seasons, including appearances by the Rams in 2018 and Buccaneers last season.
Tampa Bay has scored at least 30 points in five consecutive postseason games, tied for the second-longest streak in NFL history. Only the 2009-11 New Orleans Saints (six) had a longer streak, a stretch the Buccaneers can match on Sunday.
The Rams have defeated the Buccaneers in both of their two all-time playoff meetings, each by unique scores. In their last meeting, the 1999 NFC Championship, Pro Football Hall of Famer KURT WARNER threw a 30-yard touchdown to RICKY PROEHL with less than five minutes remaining to help the Rams to an 11-6 win. The team went on to win Super Bowl XXXIV. In their first meeting, the Rams earned a 9-0 victory in the 1979 NFC title game before losing to the Steelers in Super Bowl XIV.
Los Angeles also has won each of the past two regular-season meetings against Brady and the Bucs, including a 34-24 victory at SoFi Stadium in Week 3 this season. Last year, Los Angeles traveled to Raymond James Stadium and won, 27-24.
While the Rams have been successful in the postseason against the Bucs, Tampa Bay quarterback TOM BRADY has personally been successful against the Rams. Brady defeated the Rams in two of his Super Bowls with the Patriots, in 2001 and 2018. Only four other quarterbacks in NFL history have defeated the same opponent in multiple Super Bowls, including ELI MANNING and Pro Football Hall of Famers TROY AIKMAN, TERRY BRADSHAW and JOE MONTANA.
With last week's win on Super Wild Card Weekend, Brady became the second starting quarterback in NFL history to lead multiple franchises to at least five postseason wins, joining Pro Football Hall of Famer PEYTON MANNING.
In Tampa Bay's Wild Card victory last week, wide receiver MIKE EVANS had nine receptions for 117 yards and a touchdown. Evans established an NFL record this season by reaching 1,000 receiving yards in each of his first eight seasons.
Brady (43) and Los Angeles quarterback MATTHEW STAFFORD (41) ranked first and second, respectively, in touchdown passes this season.
Last week, Stafford threw two touchdown passes to lead the Rams to a 34-11 Wild Card victory over Arizona.
Rams wide receiver ODELL BECKHAM JR. had four receptions for 54 yards and a touchdown, and also completed a 40-yard pass to running back CAM AKERS. Beckham became the first player in the Super Bowl era to complete a pass of at least 40 yards and catch a touchdown in the same postseason game.
In the Wild Card win, Los Angeles cornerback DAVID LONG returned an interception 3 yards for a touchdown, the shortest interception returned for a score in NFL postseason history.
Last week, Rams linebacker VON MILLER recorded his first postseason sack since earning MVP honors in Super Bowl 50 with Denver to conclude the 2015 season.
BUFFALO BILLS (12-6) at KANSAS CITY CHIEFS (13-5)
Sunday, CBS/Paramount+, 6:40 PM ET
Buffalo and Kansas City meet in a rematch of the 2020 AFC Championship, won by the Chiefs, 38-24. Each franchise has four Super Bowl appearances.
Kansas City's PATRICK MAHOMES and Buffalo's JOSH ALLEN, who each threw five touchdowns last week, combined to make the 2021 playoffs the first postseason ever in which multiple players threw five-or-more touchdowns in a game.
Buffalo advanced last week with a 47-17 victory over New England, who had allowed the NFL's second-fewest points per game (17.8) during the regular season. The last team to score 47-or-more points in a postseason game against an opponent that had allowed fewer than 18 points per game during the regular season was the 1992 Dallas Cowboys, who defeated Buffalo in Super Bowl XXVII.
In last week's win, the Bills scored touchdowns on each of their first seven possessions, becoming the first team to accomplish that feat in any NFL game since the Patriots did it in Week 11 of the 2007 season.
The Chiefs have won six of their past seven postseason games, with their only loss in Super Bowl LV.
Since Allen entered the league as Buffalo's first-round selection in the 2018 NFL Draft, he ranks third with 10 postseason touchdown passes, trailing only Mahomes (22) and TOM BRADY (14).
Last week, Mahomes completed 30 of 39 attempts (76.9 percent) for 404 yards and five touchdowns with one interception for a 138.2 rating. He joined DARYLE LAMONICA and Pro Football Hall of Famer KURT WARNER as the only players ever to throw for five-or-more touchdowns in multiple postseason games. Mahomes also threw five touchdowns in a 2019 Divisional-round win vs. the Texans.
Chiefs tight end TRAVIS KELCE, who had five catches for 108 yards and a touchdown in last week's Wild Card win, can establish an NFL postseason record by reaching 100 yards again this week. Kelce enters with four straight postseason games with at least 100 receiving yards, tied with LARRY FITZGERALD (2018) and ANTONIO BROWN (2014-16) for the longest streak in league annals.
Kelce also threw a 2-yard touchdown pass to wide receiver BYRON PRINGLE and became the first player in NFL history with a touchdown pass, touchdown reception and at least 100 receiving yards in a postseason game.
Buffalo's JOSH ALLEN, who during the regular season became the first quarterback in NFL history to surpass both 4,000 passing yards and 750 rushing yards in the same season, has led the Bills to wins in three of their last four playoff games.
Last week, Allen completed 21 of 25 attempts (84.0 percent) for 308 yards with five touchdowns and no interceptions for a 157.6 rating. He also added 66 rushing yards. Allen became the third player in NFL history to throw five-or-more touchdowns with no interceptions and fewer than five incompletions in a postseason game, joining Pro Football Hall of Famers PEYTON MANNING (2003) and KURT WARNER (2009).
COURTESY NFLmedia.com