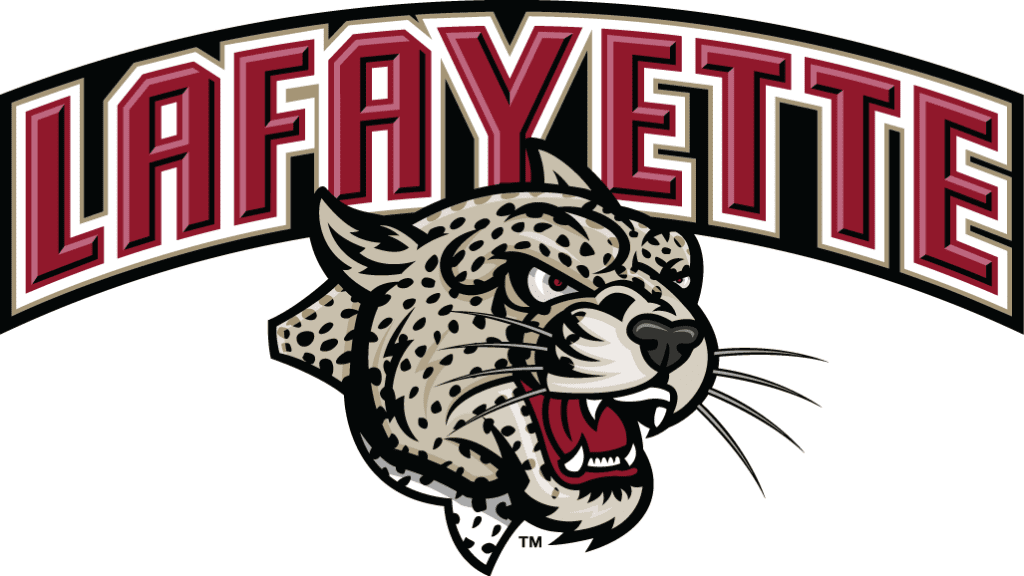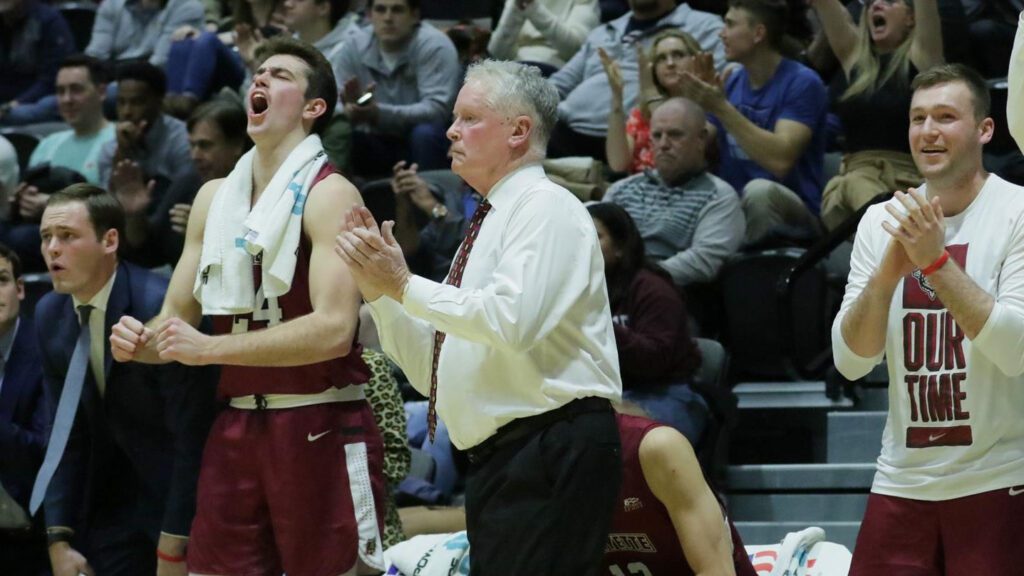 1/21/2022 
The longest-tenured and winningest coach in the Patriot League set to retire
EASTON, Pa.  – Lafayette College men's basketball head coach Fran O'Hanlon, who is the winningest coach in Patriot League history, announced Friday his plans to retire following the conclusion of the Leopards' 2021-22 season.
 
"As the saying goes, all good things must come to an end someday. With that in mind and after thoughtful consideration, I have decided to retire as Lafayette College's head men's basketball coach at the season's end," O'Hanlon said. "I am honored and grateful to have led our program for so many years. It truly has been a blessing to have coached such fine young men and watch them grow.
 
What a great ride it has been. From being supported by great staff, excellent student-athletes, terrific community and alumni support, and a loving family, we were able to enjoy many memorable moments."
 
"Fran has meant so much to Lafayette over nearly three decades," said Lafayette President Nicole Farmer Hurd. "As we started our Lafayette journey, Bill and I have had the honor of watching Fran on the Kirby Sports Center sidelines as well as on the road and his love of our student-athletes, our community, and basketball is palpable. Fran has left an indelible mark as a coach and mentor. I know our entire Lafayette family joins me in sharing our gratitude for his remarkable leadership and impact on our campus."
 
"For nearly three decades, Coach O has been a committed leader of Lafayette Basketball and a beloved member of our Lafayette community," said Lafayette Director of Athletics Sherryta Freeman. "He has had an exemplary career but most importantly, he has provided great experiences for the student-athletes he coached over the years. We are grateful for Fran's unwavering love of Lafayette and he has certainly created a culture that will support success for Lafayette basketball in the future."
 
 
The 27-year veteran has won three Patriot League regular-season titles, been named conference Coach of the Year on four occasions, and has taken the Leopards to the NCAA Tournament three times.
 
One of just five head coaches to direct the same Division I program since the start of the 1995-96 season along with Jim Boeheim of Syracuse, Mike Krzyzewski of Duke, Bob McKillop of Davidson, and Tom Izzo of Michigan State, O'Hanlon has coached 779 games and counting for the Maroon and White. 
 
The 2021-22 season began back where it all started, facing Boeheim and Syracuse inside the Carrier Dome, as O'Hanlon and the Leopards did to open the 1995-96 campaign.  
 
O'Hanlon took over a team that won just two games prior to his first year in 1995-96 and had the Leopards in the Patriot League championship game just three seasons later while earning his first Coach of the Year honor.
 
A season ago, Justin Jaworski earned the Patriot League's Scholar-Athlete of the Year honor for the second consecutive year as the Leopards put together back-to-back winning seasons.
 
Lafayette made an unlikely run to the team's fourth conference championship in 2014-15, winning the Patriot League Tournament as the four seed. The Leopards won on the road at Bucknell in a tournament game for the first time in program history and defeated sixth-seeded American in the championship game for the league title. Dan Trist was named one of two unanimous First-Team All-League selections, while Seth Hinrichs and Nick Lindner picked up third-team honors. Lindner was also named the Patriot League Tournament MVP after averaging 23.5 points per contest in three postseason games. The Maroon and White moved on to the NCAA Tournament, eventually falling to top-seeded Villanova to end a historic season.
 
The Leopards reached 19 victories in 2012-13, due in large part to a late-season run that saw Lafayette reel off seven consecutive wins to finish second in the Patriot League regular-season standings and advance to the Patriot League Championship Game for the third time in four years. The seven straight wins included two of Lafayette's three triumphs over Lehigh, a pair of final-second thrillers against Bucknell and Holy Cross, and home playoff wins against the Crusaders and Mountain Hawks.
 
 
In 2011-12, O'Hanlon coached Lafayette to an upset of Holy Cross in the Patriot League Tournament Quarterfinal for the second consecutive season. Ryan Willen '12 was honored as the Patriot League's Scholar-Athlete of the Year and was a First Team All-Patriot League choice. Under O'Hanlon's tutelage, Johnson (Second Team) and Hinrichs (All-Rookie) also were recognized following the 2011-12 regular season.
 
In 2010-11, O'Hanlon led his team to its second straight Patriot League Championship game. Jared Mintz '11 earned a spot on the All-Patriot League First-Team for the second consecutive year and Willen was selected to the Academic All-Patriot League Team. The highlight of the campaign came in the Patriot League semifinal upset at American, when Jim Mower drained a three-pointer with less than a second remaining in double-overtime, giving Lafayette a 73-71 victory and earning a spot on ESPN SportsCenter's Top Plays.
 
Under the leadership of Mike Gruner '10 and Jeff Kari '10 and with one of the most improved players in the Patriot League, Mintz, O'Hanlon's squad advanced to the Patriot League Tournament final vs. Lehigh, one win away from another NCAA appearance. O'Hanlon saw two players honored with spots on the All-Patriot League teams: Mintz, a first-team selection, and Willen, a second-team honoree.
 
In 2008-09, Andrew Brown '09 became the all-time leader in three-point field goals at Lafayette with 285 after already owning the Lafayette single-season record of 99. The season also saw the emergence of Willen as a Patriot League All-Rookie selection.
 
A year prior, O'Hanlon joined Kim Anderson of Central Missouri and Steve Rider of Embry-Riddle as a court coach for the 2007 USA Basketball Pan American Games Team Trails. Trials were conducted for the Pan-American Games in July before the final team continued training until its departure for the games in Rio de Janeiro, Brazil, site of the 2016 Summer Olympics.
 
Lafayette welcomed its first class of scholarship student-athletes in the 2006-07 season, placing O'Hanlon and the Leopard program in the midst of a mission to return Lafayette to the Patriot League's upper echelon. It was not a short or easy trip, but a road remarkably familiar to O'Hanlon who built the program into a conference power in the late 1990's prior to the Patriot League's change in its financial aid policy. In the final three years of the decade, O'Hanlon's teams won three Patriot League titles and made two NCAA Tournament appearances while he earned two Patriot League Coach of the Year awards.
 
O'Hanlon took over what was then a non-scholarship program on March 13, 1995, and immediately began building. His first season on College Hill showed a five-win improvement just one season after he inherited a team that posted a 2-25 mark in 1994-95.
 
Then, in 1996-97 the Leopards won 11 games, reaching the double-digit win total for the first time since the 1989-90 season.
 
The team success and personal accolades began to mount in 1997-98, as O'Hanlon won his first Patriot League Coach of the Year honor. His squad collected 19 wins, then the most in eight seasons, and won a share of the regular-season title, but fell one game short of the NCAA Tournament.
 
In 1998-99 O'Hanlon guided Lafayette to a berth into the NCAA Tournament, a 22-8 record, its second-straight Patriot League regular-season title and its first-ever Patriot League Tournament championship. The 1998-99 Leopards allowed O'Hanlon's true leadership ability to shine, as he was confronted with the loss of preseason Player of the Year Stefan Ciosici for the entire season and the loss of 1997-98 Rookie of the Year Tyson Whitfield for seven games in the middle of the conference schedule. O'Hanlon never flinched, and his peers voted him Patriot League Coach of the Year for the second-straight season, the first ever league coach to be awarded the honor in consecutive seasons.
 
In 1999-2000, O'Hanlon steered Lafayette to the most wins ever in the program's history with 24. The Leopards captured their third straight-Patriot League regular-season title and advanced to the NCAA Tournament for the second year in a row. Brian Ehlers led the way, earning his second consecutive Patriot League player of the Year honor, to go along with his Patriot League Tournament MVP. Ehlers was later inducted into the Maroon Club Hall of Fame in 2010. 
 
The 2001-02 season reinforced O'Hanlon's ability to get the most out of his players. He guided a team picked to finish seventh in the preseason poll to a third-place finish in conference action. The Leopards advanced to the Patriot League Tournament semifinals. Also, in 2001-02, O'Hanlon recorded his 100th career win on Dec. 19.
 
In 2002-03, O'Hanlon coached an over-achieving squad to the semifinals of the Patriot League Tournament for the second straight season. The strong finish to the season followed a non-conference road win over Massachusetts in December. During the season, he was also honored with the Patriot League's Sportsmanship Award.
 
During the 2003-04 season, he guided a senior-laden squad to an 18-10 record and an undefeated 7-0 clip through the first round of Patriot League play. The Leopards also registered non-conference wins over La Salle, Drexel and Princeton.
 
In 2004-05, O'Hanlon oversaw a youthful Leopard team that played a demanding schedule which featured visits to Georgia Tech and Louisville and ended with a 9-19 record, including a season-opening win at Atlantic 10 foe Duquesne. Lafayette's progress was hampered by injuries and slowed by its youth, in 2006-07. Two starters in the backcourt missed the majority of the season due to injury, and Lafayette managed a fifth-place conference finish.
 
He led the 2007-08 squad to exceed its win total from the previous three seasons and double its victories against Division I opponents with a 15-15 overall record. O'Hanlon also mentored his third Patriot League Men's Basketball Scholar Athlete of the Year, in Matt Betley '08.
 
When O'Hanlon came to Lafayette in 1995, he brought with him a winning pedigree from the University of Pennsylvania where he was an assistant coach under former Temple head coach Fran Dunphy for six seasons. With his assistance, the Quakers flourished from 1992-95, earning three consecutive NCAA Tournament berths while recording a perfect 42-0 record in Ivy League play.
 
Prior to joining the Penn staff, O'Hanlon spent three seasons as the head boy's coach at Monsignor Bonner High School in Drexel Hill, Pa. He led Bonner to the Philadelphia Catholic League Tournament in each of his three seasons, winning the title in the 1987-88 season. A two-time Catholic League Coach of the Year, he compiled an overall record of 36-23 at Bonner.
 
Basketball has taken O'Hanlon to Scandinavia, South America and the Middle East. During the 1983-84 and 1985-86 seasons, he served as head men's coach of two entries (Hapoel Haifa & Maccabi Haifa) in the Israel Professional League, and was twice tabbed with Coach of the Year laurels
 
A 1970 graduate of Villanova University with a bachelor of science degree in education, O'Hanlon averaged 13.1 points per game and served as team co-captain for the 1969-70 Wildcat squad that reached the NCAA Tournament quarterfinals. O'Hanlon, who prepped at Philadelphia's St. Thomas More, still holds the Villanova school record for assists in a game (16 vs. Toledo, Feb. 24, 1970) and finished his collegiate career with 689 points. He was inducted into the Villanova Hall of Fame in 1992. O'Hanlon and his wife, the former Nancy Callery, reside in the College Hill area and have two children, Timothy and Gigi, both Lafayette graduates. 
 
O'Hanlon's experience with the sport on the international stage has inspired a number of former Lafayette players to continue their basketball careers in the professional ranks overseas. Sixteen past Leopards have gone on to play in Australia, England, France, Hungary, Iceland, Israel, Italy, Poland, Lebanon, Romania, Saudi Arabia, Switzerland and Syria.
 
Selected in the eighth round of the 1970 NBA draft by the Philadelphia 76ers, O'Hanlon played with the Miami Floridians of the American Basketball Association for one season before journeying overseas. He went on to play for the Hageby Basketball Club in Sweden for seven seasons, while coaching its farm team. Following his time in Sweden, O'Hanlon took over coaching duties for Panteras De Lara in Barquisimeto, Venezuela in 1982, where his squad captured the league title.
 
Lafayette College will celebrate O'Hanlon throughout the remainder of the regular season inside Kirby Sports Center. Lafayette travels to American on Monday before returning to College Hill on Wednesday to host Boston U.
 
For the latest on the Lafayette College men's basketball program, follow the Leopards on Twitter @LafayetteMBB and Instagram @lafayettembb.
COURTESY LAFAYETTE ATHLETIC COMMUNICATIONS