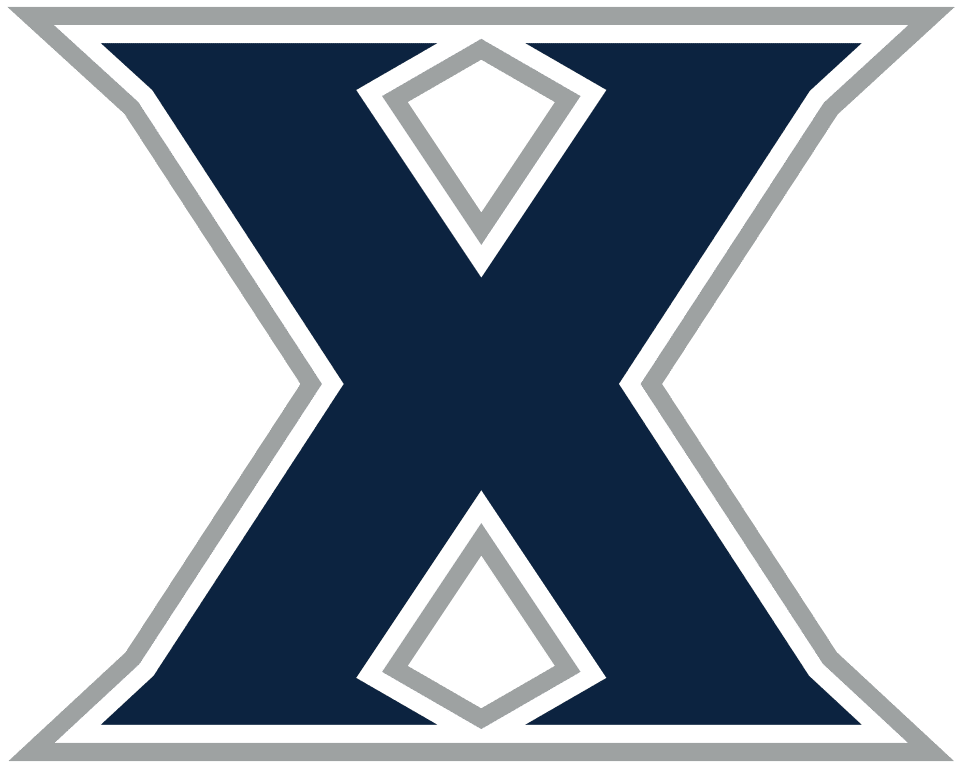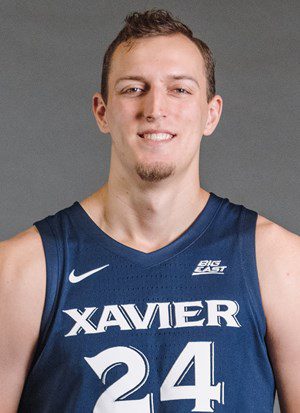 Musketeers erase a 10-point second half deficit to move to 14-3 on the season
CHICAGO – Jack Nunge's 23 points helped No. 20 Xavier erase a double-digit deficit in the second half, moving ahead in the final minutes to take the 68-67 win at DePaul on Wednesday evening at Wintrust Arena.
Nunge finished with 23 after scoring 15 in the second half. Colby Jones also hit double figures, scoring 13 to help Xavier move to 14-3 overall and 4-2 in BIG EAST play.
FIRST HALF SUMMARY
After Xavier scored the opening basket, DePaul went on a 10-3 run to take a five point lead.
The Blue Demons built the lead out to as many as 12, 29-17, with just under 10 minutes to play.
Xavier responded with a 12-0 run to tie the game at 29-29 with four minutes to play in the first half.
DePaul scored five unanswered, taking a five point lead into the final minute of the half before an Adam Kunkel three set the halftime score at 36-34 in favor of DePaul.
Adam Kunkel and Jack Nunge each had eight first half points to lead the Musketeers.
Nunge also matched Paul Scruggs for team-high on rebounds, each with four. Xavier was outrebounded 21-16 in the first half. DePaul used a 9-3 advantage on the offensive glass to outscore Xavier 11-4 on second chance points.
SECOND HALF SUMMARY
DePaul extended its lead out to 10 points in the first six minutes of the half.
Xavier responded with a 9-0 run to pull within one, 50-49, with 11 minutes to play.
The Blue Demons would go back ahead by as many as six in the final 10 minutes before Xavier used an 11-1 run, featuring eight points from Jack Nunge, to tie the game and go ahead, 67-65, with two minutes to play.
DePaul tied the game going into the final minute and half, but a Jack Nunge free throw sealed the win and set the final score at 68-67.
Nunge had 15 second half points, shooting 5-of-6 from the floor, including 2-of-2 from three.
Colby Jones added seven points in the second half.
Xavier held a 19-16 advantange on rebounds in the second half, led by six for Zach Freemantle.
NOTABLES
Jack Nunge finished with 23 points, shooting 7-of-10 from the floor, including 2-of-3 from three, and 7-of-8 from the free throw line. Nunge also grabbed six boards.
Colby Jones finished with 13 points, going 5-of-9 from the floor and 2-of-3 from three. Jones grabbed six rebounds as well.
Zach Freemantle grabbed nine rebounds to lead the Musketeers, but DePaul finished with a narrow 37-35 advantage on rebounds.
Paul Scruggs dished out seven assists to go with eight points and five rebounds.
Xavier finished shooting 48.1 percent from the floor after shooing 52 percent in the second half, including a 42.1 percent mark from three for the game.
COURTESY XAVIER ATHLETIC COMMUNICATIONS