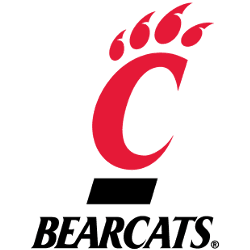 January 16, 2022
WICHITA, Kan. — David DeJulius scored 18 points, while Hayden Koval added a season-high 13 off the bench as Cincinnati erased a 10-point first-half deficit to defeat Wichita State, 61-57 on Sunday afternoon.
"Needless to say, that was fun," head coach Wes Miller said. "I'm real proud of our guys. I told them at halftime that these are my favorite types of games, because they're not gonna be easy.It's not gonna be a rhythm game and nobody is gonna have great numbers. We're gonna have to grind it out, stick together and withstand runs and hostile crowds. It's the best feeling as a coach when you can make a step like that."
Cincinnati (13-5, 3-2 AAC) became the first team to make 10 threes on Wichita State, doing so on 26 attempts against the league's top perimeter defense.
The Bearcats had an opportunity to take it back in the second half as John Newman III nailed a stare-down three, but the Shockers made their next three shot attempts to get back ahead 37-31 and force a timeout at 16:55.
Immediately after a Shocker timeout, the Bearcats forced a shot clock violation at 9:42. Mika Adams-Woods gave UC a new game with a long corner two that beat the clock at 8:33. After some back-and-forth, Jeremiah Davenport's contested free-throw jumper gave the Bearcats their fourth-straight make and a 53-51 lead at 6:34.
The lead seesawed as Koval connected from deep and the Shockers and DeJulius traded falling layups. Adams-Woods was fouled in transition and swished a pair for a 60-57 lead at 1:45.
The Bearcats were stifled into a shot-clock violation with 23.6 seconds left, but Wichita State missed a contested three from the key. David DeJulius closed it out with a free-throw on the front-end of the one-and-one.
DeJulius ended an early 7-0 Wichita State run with a triple at 11:48, pulling UC within 14-10. The Shockers later led by 10 at 8:50, but the Bearcats buckled down over the final two minutes with treys by DeJulius and Koval to end on a 6-0 run, trailing 31-28 at the break.
UP NEXT
Cincinnati returns to Fifth Third Arena on Thursday to host Tulsa. Tip-off is at 9 p.m. ET on ESPNU.
NOTABLE
-UC is now 26-13 against Wichita State all-time, including 8-2 in its AAC history. The Bearcats are 4-1 in Charles Koch Arena, with the last six games decided by an average of 3.0 ppg.
-Cincinnati shot 46.2 percent in the second half, finishing at 38.6. It also won the Miami (Ohio) game shooting 36.4 percent.
-The Bearcats went 10-for-26 from deep, its third game of the last four with 10-plus. It had two-such games all year prior.
–John Newman III (10 points) reached double-figures for the fourth-straight game and fifth time this year.
–David DeJulius' 18 points gave him 11 games in double-digits.
–Wes Miller earned his 198th win as a head coach.
COURTESY UC SPORTS COMMUNICATIONS