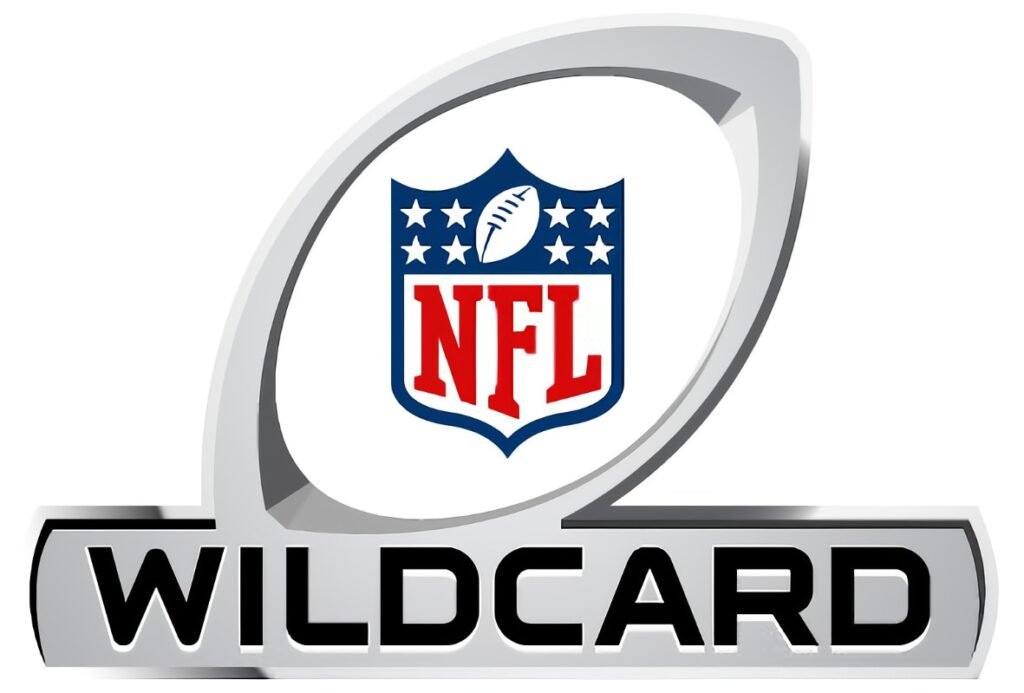 Get ready for a three-day weekend unlike any other.
Super Wild Card Weekend begins with two games Saturday, continues with a tripleheader on Sunday and finishes with the debut of a Monday night Wild Card game.
The 2021 postseason kicks off Saturday on the heels of the most exciting regular season in NFL history. NFL teams combined to pack into the 2021 season:
34 games that featured a winning score on the final play, the most ever;
49 game-winning scores in the final minute of regulation or in overtime, tied for the most in a season all-time;
57 game-winning scores in the final two minutes of regulation or in overtime, also tied for the most in NFL history.
Super Wild Card Weekend features steady, quality teams led by consistent veterans, and young and on-the-rise clubs guided by sensational newcomers.
Each of the last six NFL Drafts have contributed a starting quarterback to this weekend's games: The Patriots' MAC JONES (first round, 2021), the Bengals' JOE BURROW (first round, 2020), the Eagles' JALEN HURTS (second round, 2020), the Cardinals' KYLER MURRAY (first round, 2019), the Bills' JOSH ALLEN (first round, 2018), the Chiefs' PATRICK MAHOMES (first round, 2017) and the Cowboys' DAK PRESCOTT (fourth round, 2016),
And, with six starting quarterbacks not yet 27 years old, the 2021 playoff field is expected to tie for the second-most such quarterbacks in league history. Only the 2020 postseason, with seven, had more.
The weekend also features TOM BRADY guiding a Tampa Bay team challenging to snap the NFL's 17-year stretch without a repeat Super Bowl champion, the longest streak in league history. Not since Brady and the Patriots won consecutive Super Bowl titles in 2003 and 2004 has an NFL team repeated as world champion.
SoFi Stadium in Los Angeles awaits. For 14 teams, the journey toward that dream continues this weekend.
The NFL Super Wild Card Weekend schedule with kickoff times: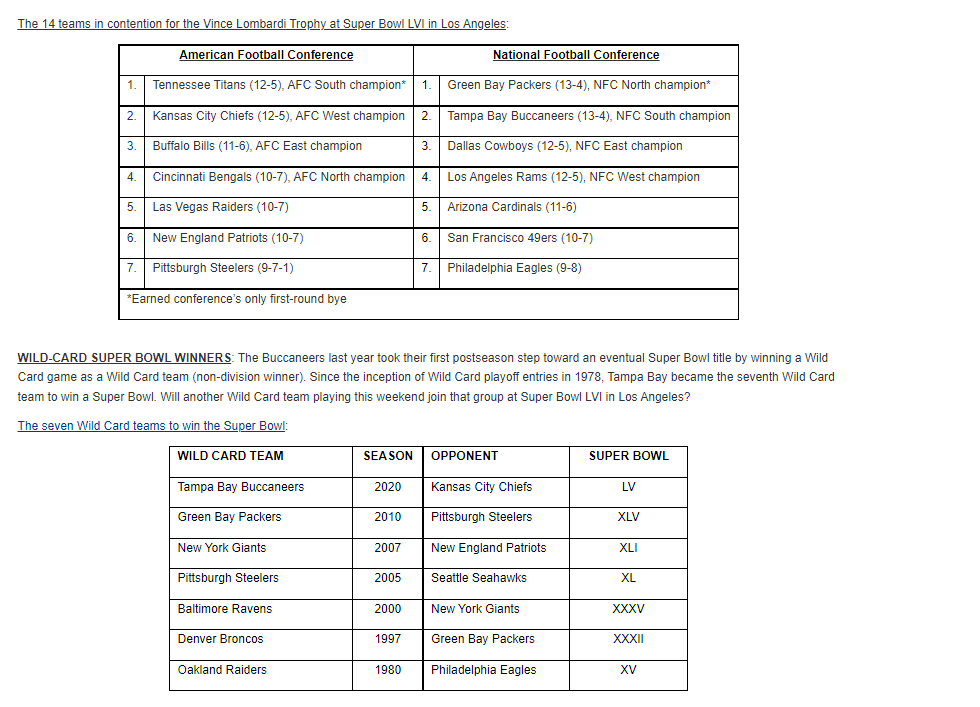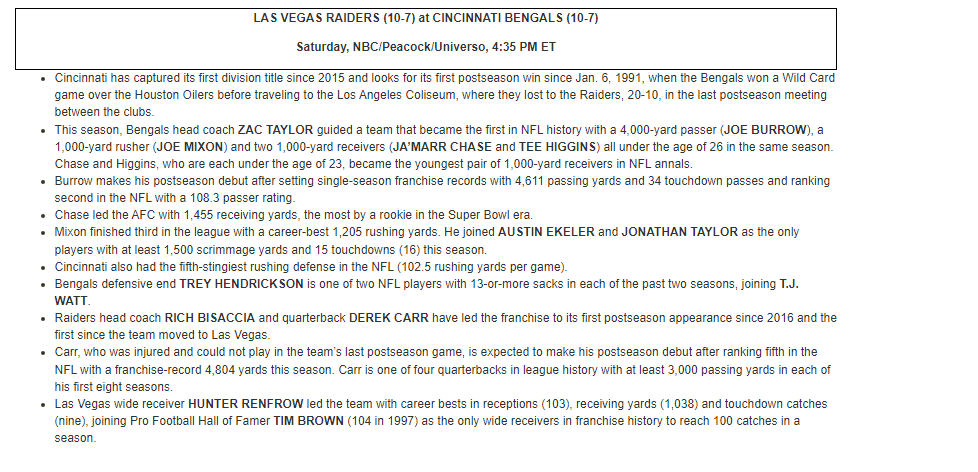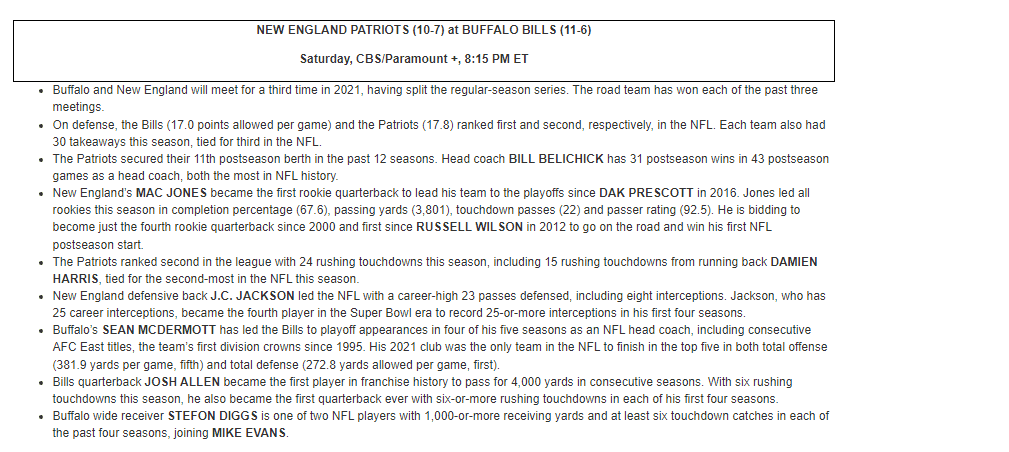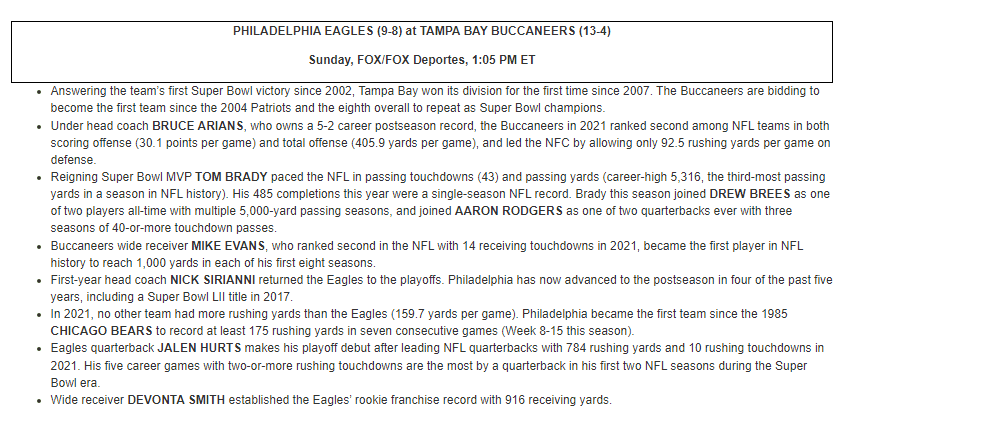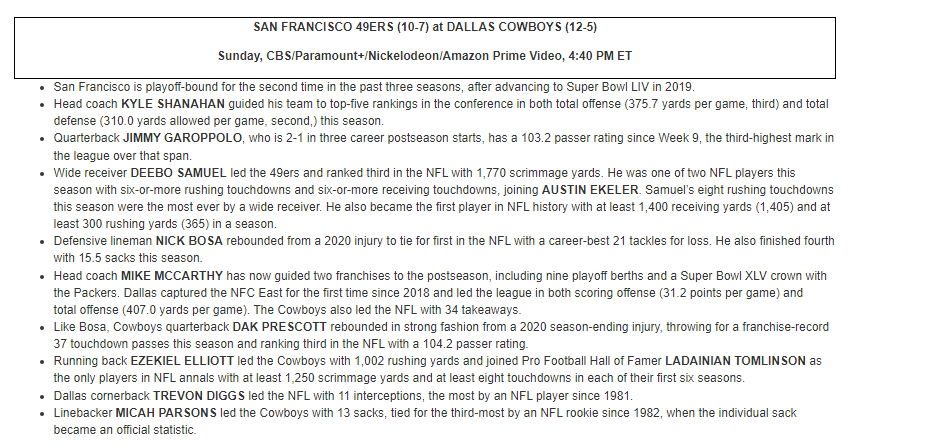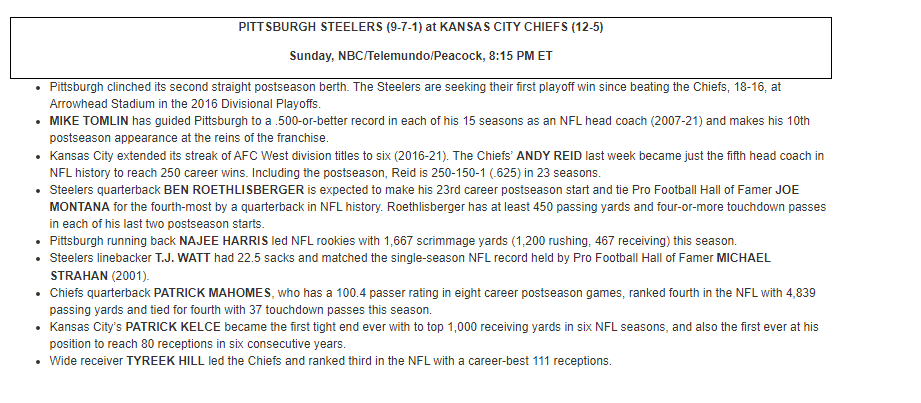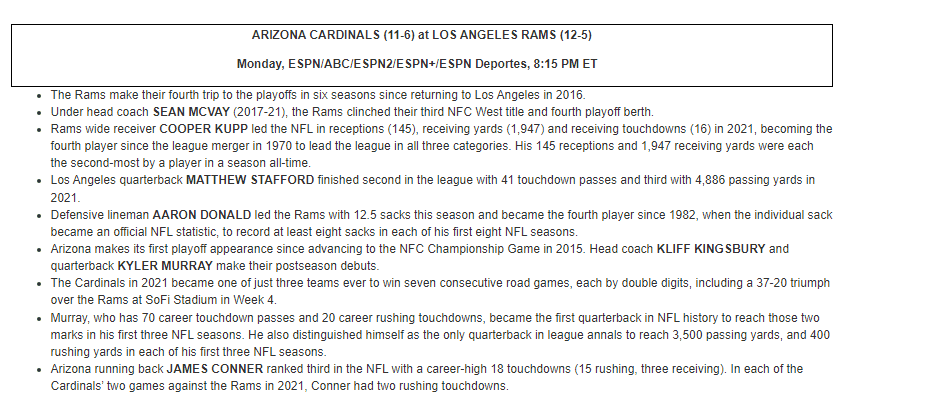 COURTESY NFLmedia.com