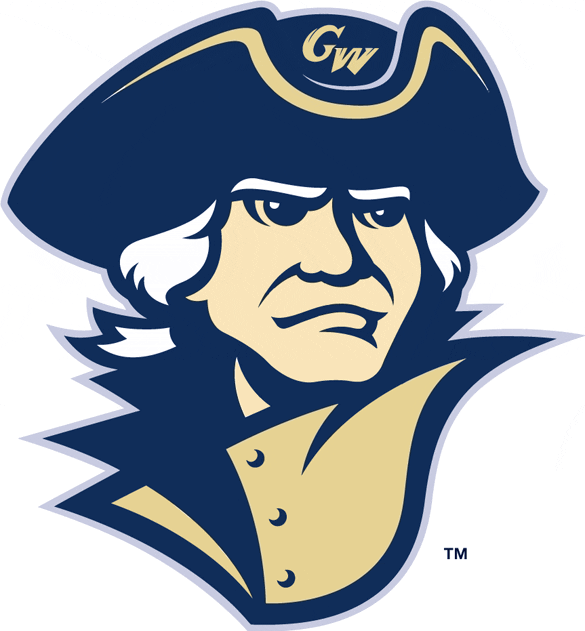 WASHINGTON – GW men's basketball head coach Jamion Christian announced on Friday the addition of Keegan Harvey to the program as a transfer from College of Charleston.
Harvey, a 6-foot-11 forward, will enroll at GW for the spring semester, but will not be eligible for competition until the 2022-23 season per NCAA transfer rules. He will have four years of eligibility remaining beginning next season.
"We're fired up for Keegan to join our team," Christian said. "It makes a lot of sense for us to go out and get a 6-11 engineer who shoots the ball excellent from three and has a strong understanding of who he is.
"We love his skill level. He's a guy that can move the ball and has better athleticism than people think. He has the ability to stretch the defense for us and will be able to open up things for our offense next year. We're excited about adding a seasoned college basketball player from a solid program like Charleston."
Harvey comes to GW from College of Charleston where he appeared in 15 games for the Cougars during the 2020-21 campaign. In that time, he averaged 3.1 points and 1.8 rebounds per game while showing a deft shooting touch beyond the arc, hitting 10-of-23 shots from deep (43.5%).
A native of Newcastle, Australia, Harvey prepped at Montverde Academy in Florida in 2020 where he helped the No. 1 nationally-ranked program to a perfect 25-0 regular season and a high school national championship. He was rated as the No. 36 player in Florida by FloridaHoops.com coming out of high school.
Prior to coming to the U.S., Harvey played for AUSA Hoops and the Maitland Mustangs in his home country. He averaged 24.0 points per game in the U-18 New South Wales League while maintaining a 4.5 GPA in high school. Harvey intends to major in engineering at GW.
COURTESY GWU MEDIA RELATIONS