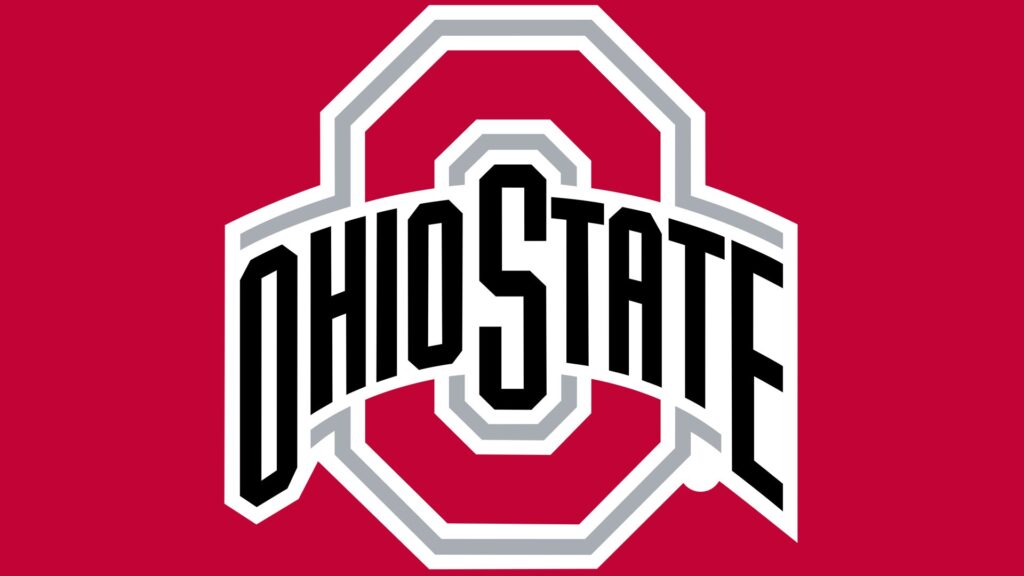 The Ohio State Buckeyes only lost two games during the recently completed 2021 season in route to an 11-2 season.
But along the way, the offensive line was criticized for not being up-to-par in those losses to Oregon and Michigan. And another game comes to mind, against Nebraska. The game against Michigan was obvious as they could not give QB CJ Stroud time to get the ball off to his receivers.
When that is the case, someone is going to have to answer the bell or in this case, lose their job.
Head coach Ryan Day has decided to part ways with offensive line coach Greg Studrawa, according to the school reports.
Studrawa has been with the Buckeyes since 2016 totaling six seasons.
Studwara is the second member of the Buckeyes' 2021 coaching staff who will not return for 2022.
Secondary coach Matt Barnes, who took over the defensive coordinator play-calling duties after the Oregon game, left immediately after the Rose Bowl win over Utah to become defensive coordinator for the Memphis Tigers.
During his tenure with the Buckeyes, Studwara coached several top-notch lineman, multiple first-team All-Americans who are now playing in the NFL and among those are a pair of Rimington Trophy winners in Pat Elflein and Billy Price.
The 57-year-old Studwara, born a Buckeye, in Fostoria, Ohio, where he attended St. Wendelin High School and played for the Bowling Green Falcons between 1984-87.
After his playing days, he coached throughout the Buckeye State including a year at Ohio State as a graduate assistant under John Cooper.
THE GREG STUDWARA BIOGRAPHY
Greg Studrawa is in his sixth season as coach of Ohio State's offensive linemen. In his first four seasons coaching at Ohio State, the Buckeyes ranked sixth nationally among Power 5 teams in rushing yards per game (231.4 yards per) and the program extended to eight its consecutive seasons with a 1,000-yard rusher after J.K. Dobbins rushed for an all-time school record 2,003 yards in 2019. Only three Power 5 teams scored more rushing touchdowns than Ohio State's 129 between 2016-19.
Studrawa has developed two major national award winners – Rimington Trophy winners Pat Elflein and Billy Price – and five first-team All-Americans at Ohio State: Elflein, Price, Michael Jordan and Wyatt Davis in 2019 and 2020. His 2016 and 2019 offensive lines were each among the three finalists for the Joe Moore Offensive Line Award. He has now coached seven first-team All-Americans, including two at LSU.
Additionally, Buckeyes have been named first-team all-Big Ten Conference 10 times under Studrawa, including Elflein (2016), Price (2016 and 2017), Jarmaco Jones (2017), Jordan (2017), Isaiah Prince (2018), Jonah Jackson (2019), Davis (2019 and 2020) and Josh Myers (2020).
Studrawa was offensive line coach for two seasons at Maryland prior to coming to Ohio State. This after spending the previous seven years on Les Miles' LSU staff, winning a national championship and two Southeastern Conference titles while tutoring 10 all-conference performers along offensive lines that paved the way for four 1,000-yard rushers. He was offensive coordinator for two years at LSU, a position he also held for a total of 10 years at Bowling Green and Wilmington (Ohio) College.
Studrawa, who has been an offensive line coach for 29 seasons, helped LSU to two national championship games – winning the 2007 game and also in 2013 after a 13-0 campaign. Studrawa was a part of LSU's greatest decade of football during this time, a span that included SEC titles in 2007 and 2011.
Studrawa coached the offensive line his first four seasons in Baton Rouge before a two-year cycle as the team's offensive coordinator and offensive line coach in 2011 and 2012. His 2011 Tiger offense ranked 17th nationally in scoring at 35.7 points per game, set then-school-records with nine 40-point games and 35 rushing touchdowns, and helped the team go 8-0 in the SEC with wins over Florida, Auburn, Alabama and Georgia in the SEC title game. His 2012 offensive unit, despite a rash of injuries on the line and a first-year starting quarterback, still went 10-3 overall with all three losses by a combined 13 points.
Among the 10 all-SEC honorees Studrawa coached along the offensive line at LSU were two-time first-team all-SEC pick Herman Johnson and first-team honorees Ciron Black, Will Blackman and Alex Hurst. Blackman (2011) and Johnson (2008) were also each named first-team All-Americans.
Studrawa is a Buckeye. He was born in Fostoria, attended St. Wendelin High School and played collegiately at Bowling Green between 1984-87. A two-year starter along the offensive line, he graduated in 1987 with a degree in business. He has a 1985 Mid-American Conference championship on his playing days resume.
Following his playing career, Studrawa coached collegiately for 15 years throughout the state of Ohio. He spent two years as a graduate assistant at Cincinnati (1989-90), six seasons at Wilmington College (1991-96), a year at Ohio State as a grad assistant under John Cooper (1997) and six years at Bowling Green (2001-06), including under Urban Meyer in 2001-02.
Studrawa was Bowling Green's offensive coordinator between 2003-06, during which time the Falcons were 30-19 overall and defeated both Northwestern (2003 Motor City Bowl) and Northern Illinois (2004 GMAC Bowl) in bowl games. The Falcons were second in the nation in 2004 with a MAC record 504.3 yards per game. In 2003 the unit was third nationally in total offense.
In addition to quarterback Omar Jacobs winning MAC offensive player of the year honors in 2004, Studrawa tutored three first-team all-MAC linemen – Scott Mruczkowski in 2003, Rob Warren in 2004 and Kory Lichtensteiger in 2006 – plus an additional five guys to second-team all-MAC accolades.
Studrawa and his wife, Cindy, have three daughters: Samantha, Katelin and Allison.
Greg Studrawa Quick Facts
Hometown: Fostoria, Ohio
High School: St. Wendelin
Alma Mater: Bowling Green, 1987
Degree: Business
Year in Coaching: 32nd (Sixth season at Ohio State)
Wife: Cindy
Children: Daughters Samantha, Katelin and Allison
BIOGRAPHY COURTESY OHIO STATE ATHLETICS COMMUNICATIONS