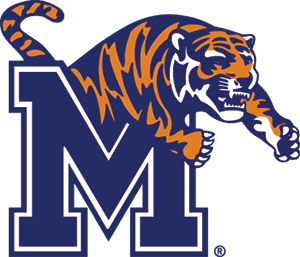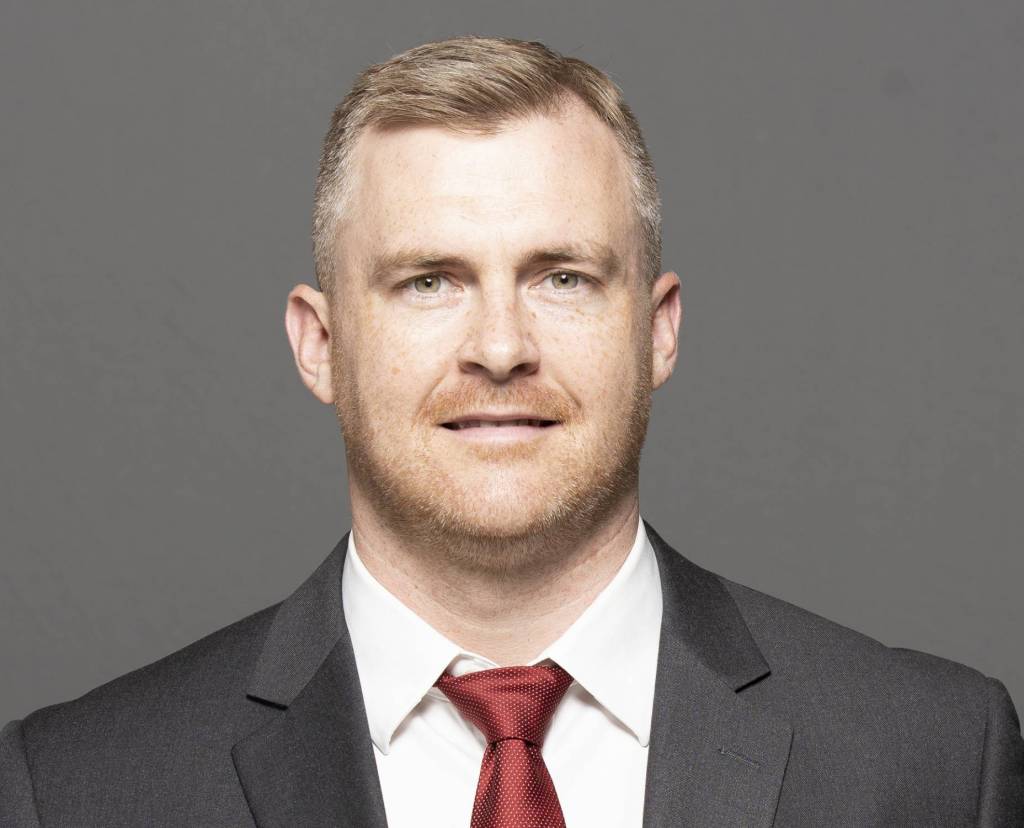 MEMPHIS, Tenn. – University of Memphis head football coach Ryan Silverfield announced the hiring of Matt Barnes as the program's defensive coordinator on Monday.
 
Barnes joins the Tigers after spending the last three seasons with Ohio State. In 2021, Barnes served as the secondary coach after two years as the special teams coordinator for the Buckeyes.
 
"Matt Barnes is one of the brightest young defensive minds in college football," Silverfield remarked. "He has served as an interim defensive coordinator at two Big 10 programs with great success. Matt is a fantastic teacher and we are excited for his family to join us here in Memphis."
 
Barnes has coached on three Big Ten Conference championship teams and two teams – 2019 and 2020 – that advanced to play in the College Football Playoffs. Prior to Ohio State, Barnes coached at Maryland for three seasons. Barnes brings 13 years of collegiate coaching experience to Memphis.
 
"My family and I are so excited to be joining the Memphis football family," Barnes said. "We are so impressed with the culture that Coach Silverfield has built and what the city has to offer."
 
During his three seasons in Columbus, Barnes helped the Buckeyes post an overall record of 31-4 and a winning percentage of .882 – the third-best mark in the nation. Barnes role increased each year at OSU, with him calling the plays for the Buckeyes' defense for the last 11 games of 2021. Over that stretch, the Buckeyes' defense allowed just 20.3 points per game after surrendering 33 per game in the first two contests of the year.
 
 In 2019 Ohio State's defense led the nation in fewest passing yards allowed (156.0 per game) and also led the nation in pass-efficiency defense with a rating of 97.50.
 
Barnes served as linebacker coach and specials team's coordinator while at Maryland. Under his guidance, the Terrapins ranked 18th nationally and third in the Big Ten with a 23.9 yard average on kickoff returns. Maryland had two players – Ty Johnson and Tavion Jacobs – who averaged better than 25 yards per kick return and ranked in the top five in the conference in yards per return. Johnson and Jacobs also returned kicks of 97 and 98 yards, respectively, for touchdowns during the 2018 season. Additionally, Maryland tied for 11th nationally in blocked punts (two) and was 39th in net punting (38.8 yards).
 
During his three-year stay in College Park, Barnes also mentored second-team All-American and first-team all-Big Ten linebacker Tre Watson this year and another pair of Terp linebackers who garnered All-Big Ten recognition: Jermaine Carter and Shane Cockerille. Carter went on to be a fifth-round draft choice of the Carolina Panthers while Cockerille signed as a free agent with the New York Jets.
 
Barnes arrived at Maryland after spending the 2015 season at Michigan as a defensive analyst. During his one season in Ann Arbor, the Wolverines ranked first nationally in defensive pass efficiency, third in passing yards allowed, fourth in total defense and 11th in scoring defense.
 
From 2012 to 2014, Barnes was a defensive and special team's graduate assistant at Florida. Over his three-year stay, the Gators' special teams was eighth nationally in punt return average and No. 24 in kick return average (22.6 yards/kick). Florida was also No. 11 in net punting average (43.2 yards). On defense, the Gators ranked 15th nationally in total defense and 10th in defensive pass efficiency during the 2014 season. In two of his three seasons, Florida boasted a top 15-ranked scoring defense.
 
Barnes spent the 2011 season as the offensive coordinator and quarterbacks coach at West Virginia Wesleyan College, where he helped coach Adam Neugebauer to Division II Quarterback of the Year honors and a fifth-place finish in the Harlon Hill voting, which goes to the top player in Division II. Barnes' offense led the conference in total offense, passing offense, passing efficiency and first downs.
 
Barnes began his coaching career in 2009 as the running backs coach at Delaware Valley College, before moving on to West Virginia Wesleyan in 2010 as running backs coach.
Barnes is a 2008 graduate of Salisbury University on Maryland's eastern shore, where he was a team captain and helped the Sea Gulls win three ECAC bowl games and compete in the NCAA Division III tournament in 2007. A fine student, he was a candidate for the academic Draddy Award as a senior. The award is now named the William V. Campbell Trophy and is given to the outstanding student-athlete across all four divisions in college football. His degree is in business.
 
Matt is married to Christina Holowinsky, who is from Annandale, Va. The couple has a son, Henry.
 
How to follow the Tigers: For complete information on Memphis Tigers Football, visit www.GoTigersGo.com and follow the team's social media channels on Twitter, Instagram and Facebook.
COURTESY MEMPHIS ATHLETIC COMMUNICATIONS