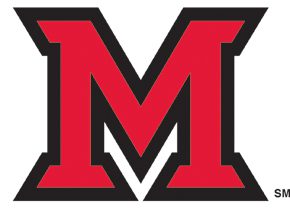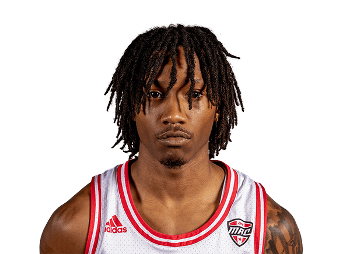 Boxscore (PDF)
RedHawks Wrangle MAC Opening Win against Bulls, 91-81
OXFORD, Ohio—A strong effort in the second half catapulted the Miami University men's basketball team to a thrilling 91-81 win against the University at Buffalo on Wednesday evening at Alumni Arena in the Mid-American Conference opener for both teams. The RedHawks (7-5; 1-0 MAC) evaporated an 11-point second-half deficit and went on to seize a late 11-point advantage against the Bulls (6-5; 0-1 MAC) en route to the double-figure win to open league play.

HOW IT HAPPENED:
It was a tight contest throughout the first 13 minutes of the first half with neither team leading by more than four points. Miami took its first lead since the opening bucket off a James Beck layup with just over 10 minutes to play in the half, 18-16.
The Bulls pushed ahead by seven points with just under seven minutes to play in the half, but five points from Dae Dae Grant followed by a bucket from Kamari Williams knotted the game, 27-27, with 5:16 to go.
Buffalo went on an 11-0 run to take a 38-27 lead with 2:21 to go in the half. Layups from Williams and Grant over the last 1:05 sent the RedHawks into the intermission trailing seven, 40-33.
Buffalo again pushed ahead to an 11-point advantage by the 17:48 mark of the second half. Miami chiseled away at the Buffalo lead and knotted the game at 50-50 off a Mekhi Lairy triple at the 13:51 mark.
Miami continued to persevere. Trailing by as many as five, Miami erased the deficit and eventually took a 66-64 lead off a Precious Ayah layup with 7:17 to play. Miami extended its lead to four off a three-point play from Grant with just under six minutes to play, 71-69.
The RedHawks used a 9-0 run that was ignited by a triple from Dalonte Brown at the 1:20 mark to push their lead to 11 points with 44 seconds to play, 88-77. Miami did not waiver over the remaining seconds in the double-figure win.

NOTES:
Lairy amassed a career-high 28 points in 37 minutes of action to lead all scorers. He also handed out five assists.
Grant notched 23 points in 40 minutes of action and handed out six assists and added two steals.
Brown tallied 17 points and had a team-high eight rebounds. Ayah was the other RedHawk to score in double figures with 13 points. He added seven rebounds to his line.
Miami moves to 51-24 in MAC openers and 24-15 when opening MAC play on the road. This is the RedHawks' first conference-opening win since the 2017-18 season.
This is Miami's first MAC-opening win against the Bulls in four tries.
Miami scored 58 second-half points, tying its most in a half this season. The RedHawks scored 58 in the first half against Lamar on Nov. 13 in a 104-75 win.
Williams made his first start for Miami, finishing with six points and six rebounds while playing a crucial 32 minutes for the RedHawks.
Freshman guard Marr Avance played in his first career game as a RedHawk, logging 11 minutes.
 
UP NEXT:
Miami returns home to host Central Michigan University at 3:30 p.m. in the second game of a women's and men's doubleheader on Saturday, Jan. 1. The RedHawk women's basketball team hosts Buffalo at 1 p.m.
COURTESY MIAMI ATHLETIC COMMUNICATIONS