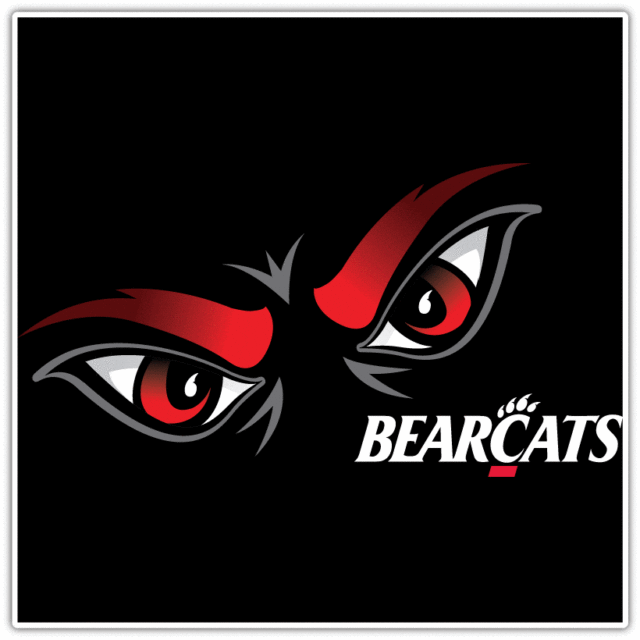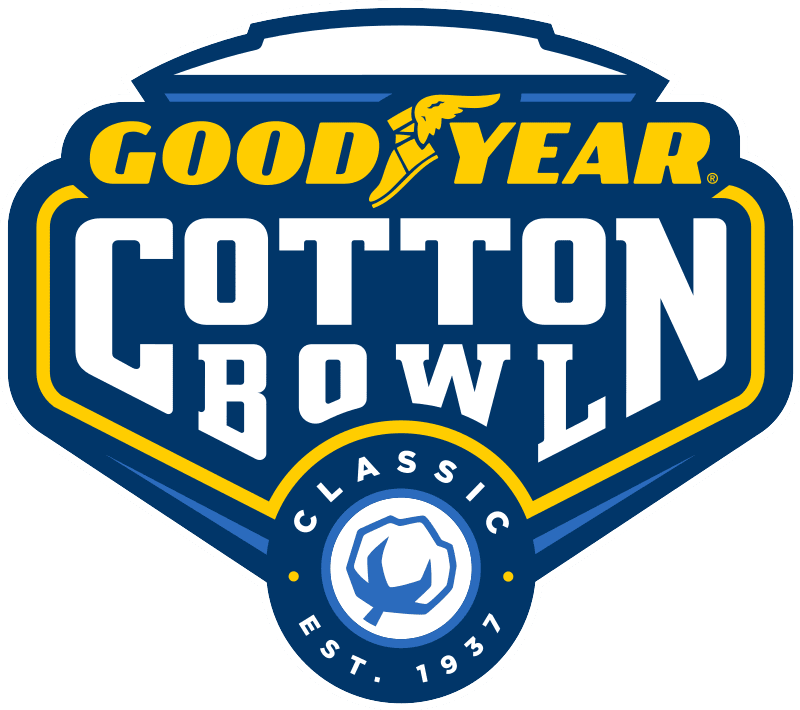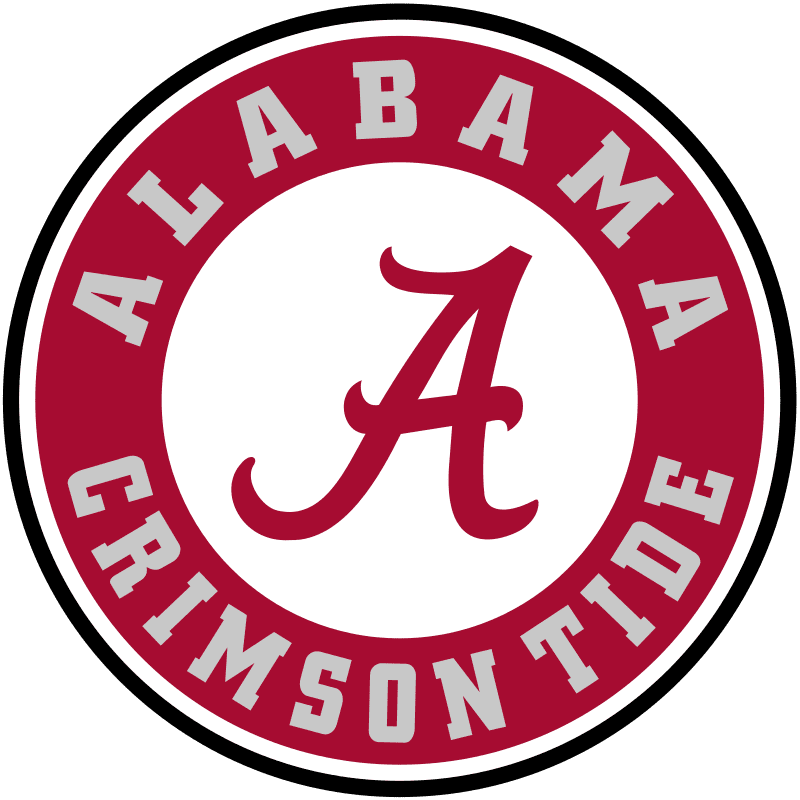 ARLINGTON, Texas – The No. 4-ranked Cincinnati football team has made history all season, advancing to the College Football Playoff, while breaking countless records.
The Bearcats will look to make more history inside AT&T Stadium on Friday when they meet No. 1 Alabama in the 86th Goodyear Cotton Bowl Classic at 2:30 p.m. CT in Arlington, Texas.
On Thursday, UC wrapped up its final practice at the Dallas Cowboys' stadium before returning to the team hotel for final preparations.
The Bearcats (13-0) will face an Alabama team (12-1) that is in its seventh CFP appearance and coming off a dominant win over No. 3 Georgia in the SEC Championship.

Cincinnati will look to improve to 14-0 for the first time in school history and advance to the national championship game in Indianapolis on Jan. 10.

UC is coming off a convincing win over No. 20 Houston in the American Athletic Conference championship game, 35-20, on Dec. 4.

"This isn't a team that wants to 'shock the world' or anything like that," said UC head coach Luke Fickell. "It's a team that really believes in what it is that they've done and loves challenges. I think so far, that's been the message for us. We understand that it's a larger challenge than maybe anything we've faced in the past. The team (Alabama) has obviously been in the playoffs seven times and are, as we refer to them, the champs. I think the messaging is kind of specific to who our guys are and what they've been through. It's definitely about, 'these are the champs, and to be the champs, you're going to have to be at your best.'"

Crimson Tide head coach Nick Saban has showered plenty of praise on the Bearcats this week, noting they will be the best team he has faced this season.

"If you're asking me what I think of Cincinnati's team, I think they have an outstanding team," said Saban. "Offensively, the quarterback (Desmond Ridder) has done an outstanding job all year. They have got good skill players outside. They have got great balance to run and pass. They've got a good runner. Defensively, they're aggressive. They've got some good edge‑pass rushers. They've got good cover people, especially the corners. They played really well defensively. And they are fourth in the country in points allowed. And it carries all over into special teams. They're sound, solid, well‑coached. This is a very good team and I think as good a team as we've played all year."

The Bearcats have been in Texas since Dec. 26 but have been prepping for this game since winning the AAC title. It's been a long, busy month, but Fickell is happy with how this team has approached the matchup and prepared for the biggest game in program history.

"I think that last year was different, we didn't have nearly as much prep time for the Peach Bowl against Georgia," said Fickell. "This has definitely been different. Our prep for the past bowl games, with the exception of last year, was a bit different, just with how things were rolling and how we're using the time for a lot of the development for the young guys. We've been very fortunate this year to have 30-some seniors that give us that maturity and give us that sense of being like pros, and I think they've really handled this in the best way: understanding that we've kind of done this thing in three phases. We didn't want to get into real game prep too soon, which is Phase Three. So, we were able to kind of get our guys to not overdo it early in the preparation. These last few days, we're really kind of getting into that last phase of prep. Our guys have been really mature about it, been pros about it. But I saw it yesterday, they're a little bit antsy now, really excited to get this thing rolling tomorrow."

The Bearcats will be put on the biggest stage under the brightest lights tomorrow afternoon. Many people will be watching, and each will have their own expectations, but if you were to ask anyone on the team, the only expectations that they care about living up to are their own.

BEARCATS IN THE CFP RANKINGS
Cincinnati was ranked No. 4 in the final College Football Playoff Rankings on Dec. 5. The Bearcats are the highest ranked non-Power 5 team in the history of the CFP (since 2014).
BROADCAST INFORMATION
Friday's game will be televised nationally on ESPN with Sean McDonough (pxp), Todd Blackledge (analyst) and Molly McGrath (sideline) on the broadcast. Fans can also listen on the Bearcats Sports Network on 700 WLW-AM and on satellite radio (Sirius Ch. 82, XM 82) with Dan Hoard (PxP) and Jim Kelly Jr. (Analyst) calling the action.

BEARCATS IN RECENT BOWLS
Cincinnati led most of the game before falling on a field goal with :03 left to Georgia, 24-21, in the 2021 Peach Bowl to cap a 9-1 2020 season on Jan. 1, 2021. RB Jerome Ford had a 79-yard touchdown run, while QB Desmond Ridder passed for 206 yards with scoring tosses to WR Alec Pierce and TE Josh Whyle. CB Coby Bryant had an interception, while LBs Darrian Beavers and Joel Dublanko forced fumbles in the game. CB Ahmad Gardner did not play in the game. UC routed Boston College, 38-6, in the Birmingham Bowl, on Jan. 2, 2020 at Legion Field, which featured a lightning delay. Ridder rushed for 105 yards and three touchdowns in the game, while throwing for another score. Cincinnati defeated Virginia Tech, 35-31, in the 2018 Military Bowl on Dec. 31, 2018, in a game that featured seven lead changes and 905 yards of combined offense. RB Michael Warren rushed for 166 yards and two TDs to earn MVP honors, while UC backup QB Hayden Moore came in for Ridder, who was injured early in the game.

UNDEFEATED
No. 4 Cincinnati became the first non-Power 5 team to make the College Football Playoff after finishing as the nation's only undefeated team and beating Houston, 35-20, on Dec. 4 to win a second-straight AAC Championship.

HISTORY AGAINST ALABAMA
Cincinnati and Alabama have only played five times and not since 1990, when the Crimson Tide beat the Bearcats 45-7. UC will look for its first-ever victory against Alabama.

CINCINNATI PROVES IT'S ELITE
No. 4 Cincinnati and No. 3 Georgia are the only two teams in the nation that rank in the Top 10 in both scoring offense (UC – 39.2, 8th) and scoring defense (UC – 16.1, 4th). Cincinnati sports a 22-1 record (.957) since the start of 2020, with the Bearcats only loss over the last 24 months coming by three points, 24-21, to Georgia in the 2020 Peach Bowl, on Jan. 1, 2021. Against ranked teams, UC is 2-0 in 2021 and 5-1 since the start of 2020. Fickell is 6-8 against ranked teams with UC. Six Bearcats accepted Senior Bowl invitations: QB Desmond Ridder, WR Alec Pierce, LB Darrian Beavers, CB Coby Bryant, S Bryan Cook and DE Myjai Sanders. 16 Bearcats collected All-AAC honors, including 12 on the First Team. Head Coach Luke Fickell and quarterback Desmond Ridder both repeated as AAC Coach of the Year and Offensive Player of the Year, respectively. Gardner won AAC Defensive Player of the Year. Defensively, the Bearcats rank No. 3 in the nation in scoring defense (15.8), No. 2 in pass efficiency defense (95.88), No. 2 in opponent completion percentage (52.6%), No. 3 in pass yards allowed (161.5), No. 3 in interceptions (17), No. 3 in yards per play allowed (4.3), No. 3 in TD passes allowed (8) and No. 8 in total defense (303.3). Cincinnati ranks No. 2 in the country in turnovers gained (28) and tied for 10th in turnover margin (10).

OTHER NOTES
Cincinnati has scored 510 points and 70 touchdowns in 2021. The previous UC school record for points (502) and touchdowns (66) were broken by this 2021 squad during the AAC championship game.
Desmond Ridder and Alec Pierce became the fifth and sixth CoSIDA First Team Academic All-Americans in school history in December, while Lorenz Metz and Brian Cook collected second team honors. The Bearcats led the nation with four Academic All-Americans. UC posted a school-record GPA (3.212) in spring 2021. Cincinnati saw 19 players graduate this December. Four-year players under Luke Fickell have a 100% graduation rate.
Desmond Ridder is the third FBS quarterback with 44 or more career victories (44-5). Only Kellen Moore (50) and Colt McCoy (45) have more wins in FBS history.
Ahmad "Sauce" Gardner has never allowed a passing touchdown in his career. The junior from Detroit, Mich. has played over 1,000 coverage snaps since beginning his career in 2019 (PFF).
FOLLOW THE BEARCATS
For all the latest information on Cincinnati Athletics, please visit GoBEARCATS.com. For up-to-the-minute updates, follow Cincinnati Athletics on Twitter, Instagram and Facebook.
COURTESY UC SPORTS COMMUNICATIONS