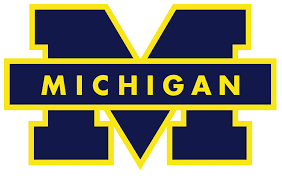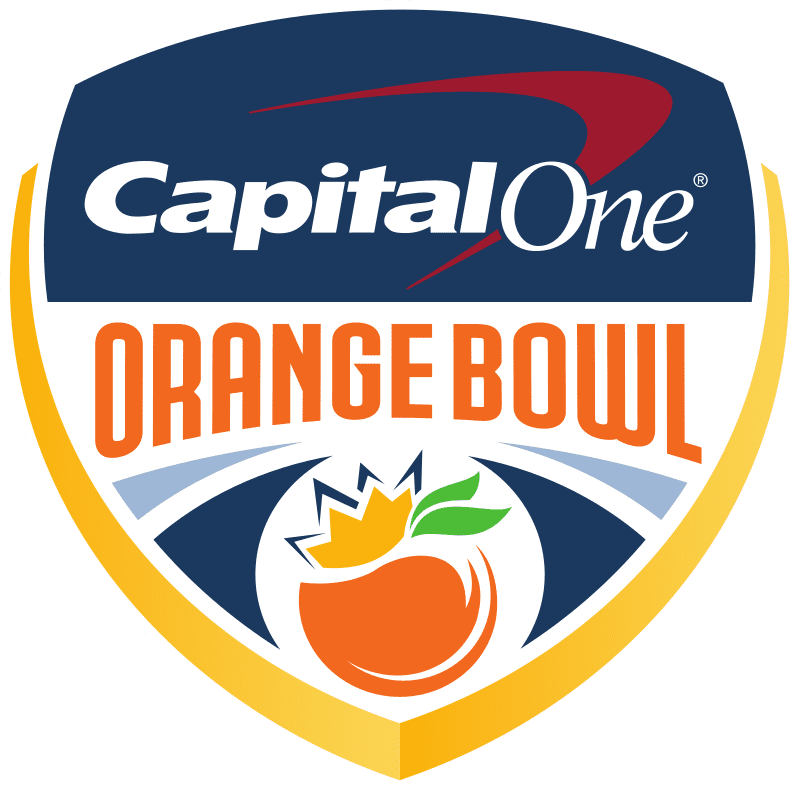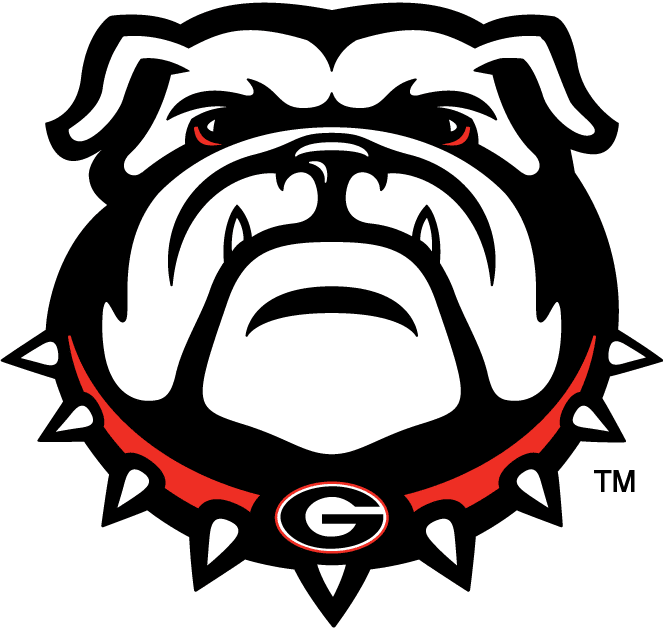 #2 Michigan (12-1, 8-1 Big Ten) vs. #3 Georgia (12-1, 8-0 SEC)
Capital One Orange Bowl
Hard Rock Stadium • Miami Gardens, Fla.
Friday, Dec. 31, 2021 • 7:30 p.m. EST
Television: ESPN
Radio: Learfield Michigan Sports Network
WHAT YOU NEED TO KNOW
Michigan is making its first appearance in the College Football Playoff.
• Michigan is the first team to begin the season unranked and reach the College Football Playoff.
• The Wolverines are set to play in the Orange Bowl for the fourth time.
• The contest will mark the third meeting between Michigan and Georgia, with the series tied 1-1.
• U-M has won 12 games for the third time in school history.
WOLVERINES AND BULLDOGS
Friday's contest will be the third all-time meeting between the Wolverines and Bulldogs, and the first matchup in more than 55 years.
• Both previous games were played at Michigan Stadium, a 26-0 win by Michigan in 1957 and a 15-7 victory by Georgia in 1965.
• Each team has picked up a victory in the series.
• This will be the 17th time that Michigan faces a Southeastern Conference school in a bowl game and the 38th time that the Wolverines face an SEC team in school history.
• U-M has a 25-11-1 all-time record against schools from the SEC and an 8-8 record in bowl games.
Series vs. Georgia: Series tied 1-1
Series Streak: Georgia won 1
Last Meeting vs. Georgia: 1965 (UGA, 15-7)
Last Michigan Win: 1957 (U-M, 26-0)
Michigan is Going Bowl-ing
• The Wolverines will participate in a bowl game for the 49th time in school history.
• U-M has compiled a 21-27 record in bowl games, listing 11th in the NCAA in appearances and 17th in victories.
• This will be the 19th time that Michigan plays a bowl game in the state of Florida.
• U-M is playing in the Orange Bowl for the fourth time in school history, posting a 1-2 record (won the 2000 game and suffered losses in the 1976 and 2016 contests).• Michigan has played in 12 different bowl games during its history, winning 21 contests.
In the Polls
• Following its 42-3 victory over Iowa to win the Big Ten Championship (Dec. 5), Michigan solidified its No. 2 ranking in the national polls.
• U-M has been ranked in the top 10 for the past 10 weeks heading into the Capital One Orange Bowl against No. 3 Georgia.
• Michigan has compiled a 3-1 record against ranked teams this season
• The Georgia game will be the program's 36th as a top-10 team under coach Jim Harbaugh.
Game Note Nuggets
• Michigan is appearing in its first College Football Playoff since the format was adopted in 2014. U-M is the No. 2 seed overall and the home team in the Capital One Orange Bowl CFP Semifinal.
• With kickoff scheduled for 7:30 p.m., this will be U-M's fifth night game of the season. The Wolverines are 4-0 in night games to this point including the Big Ten Championship Game earlier this month (Dec. 4).
• The Wolverines have reached 12 wins for the first time since 1997 and the first time under head coach Jim Harbaugh. It is just the third time in program history that mark has been reached (1905).
• U-M ranks top-20 in total offense (18th) and scoring offense (12th) and top-12 in total defense (12th) and scoring defense (tied-fourth). The only FBS teams in the nation ranked top-12 in both scoring offense and scoring defense are U-M, Georgia and Cincinnati.
• The Wolverine offense is under charge of third-year Sanford Robinson offensive coordinator/wide receivers coach Josh Gattis, who was named the winner of the Broyles Award earlier this month. The award recognizes the top assistant coach in college football.
• Michigan has accumulated 5,875 yards of offense this season, the second-highest single-season total in program history. The team has registered 65 plays on offense of 20-plus yards (41 passing, 24 rushing), an even five per game, with 13 touchdowns of 50-plus yards.
• The Wolverines have scored first in 12 of 13 games this season (at Penn State). Over the last four games, U-M is 17-of-19 in the red zone with 16 touchdowns and one field goal, which came on the team's final possession before the first half ended at Maryland.
• Running back Blake Corum leads the team in 20-plus-yard plays despite missing two games. Corum has 14 such plays with 10 rushing and four via kick return, 17.1 percent of the team total (out of 82 including offense and special teams). His 67-yard touchdown in the Big Ten Championship Game tied his career-long run from week two against Washington, and he had a 55-yard touchdown against Ohio State the week before.
• The Wolverine offense is top-25 nationally in eight categories: third-down conversion rate (23rd), first downs (22nd), total offense (18th), scoring offense (13th), rushing offense (10th), red zone offense (seventh), sacks allowed (third), and tackles for loss allowed (first).
• Running back Hassan Haskins' 2021 campaign is one of the best in program history. He has reached 1,288 yards rushing and has 20 rushing touchdowns, already a single-season school record. Haskins has scored seven times in the past two games.
• Haskins' 1,288 rushing yards represent the most in a season since his position coach, Mike Hart, who reached that rushing total or better in three seasons (most recently in his senior season, 2007). Only Hart (three times), Haskins and Denard Robinson (twice) have reached 1,200 yards rushing for U-M since 2000.
• Haskins is the No. 1-graded running back in the FBS (91.3, minimum 100 carries) by Pro Football Focus College (PFFCollege), and Corum is the No. 2-graded back (91.1). The service credits Haskins with 101 runs resulting in a first down (No. 1 FBS) and 52 missed tackles forced (Corum has 49).
• The offense has produced a 1,000-yard rusher in Haskins and has a second rusher in range in Corum (939 yards). Should they both reach the 1,000-yard mark, they would be just the third Wolverine duo and the second pair of running backs in Michigan history to achieve that plateau in the same year.
• Together, they have anchored the nation's No. 10-rated rushing attack (223.8 yards per game) with an FBS-leading 39 rushing touchdowns in part due to just 29 negative rushing yards on 483 carries all season by non-quarterbacks.
• Earlier this month, the offensive line unit was recognized as the Joe Moore Award winners for the 2021 season. The offense is as balanced as can be, with 2,910 rushing yards and 2,965 passing yards this season.
• The offensive line has allowed 27.0 tackles for loss all season (2.07 per game, NCAA No. 3) and only 10 sacks (0.77 per game, NCAA best). Only Air Force and Army, who have a combined 204 pass attempts this season, have surrendered fewer sacks than Michigan.
• The line continues to protect quarterback Cade McNamara, who has touchdowns to nine different pass catchers, a 15:4 touchdown to interception ratio on the season, and a 20:4 mark in his career. He is 12-2 as a starter in his career, not including the comeback victory he led at Rutgers in 2020.
• The defense lists top-25 nationally in seven major categories: pass defense (22nd), rushing defense (22nd), first downs allowed (21st), total defense (13th), third-down percentage allowed (13th), pass efficiency defense (10th), and scoring defense (tied-fourth).
• The defense is led by end Aidan Hutchinson, who broke the program's single-season sack record by reaching 14.0. Hutchinson is up to 18.5 career sacks (11th all-time) in 29 career starts. PFF College credits Hutchinson with causing pressure on 17.5 percent of his 342 pass rush snaps, causing 19 incompletions, two interceptions, and four turnovers in total. He produced more pressure in the regular season than any Power Five edge defender over the past five seasons.
• Hutchinson is the No. 1-graded defender in all of college football at 94.7. According to PFF Wins Above Average (WAA), Hutchinson is in the midst of the most valuable season by an FBS edge defender in the PFF College era, surpassing Chase Young, Nick Bosa and Joey Bosa.
• Hutchinson and outside linebacker David Ojabo are the first pair in U-M history to both reach double-digit sacks (10.0-plus each) in the same season. They own the combined single-season sack record (26.0), breaking a tie with Mike Hammerstein (9.0) and Mark Messner (11.0) from the 1985 season.
• Ten different players have at least one interception or fumble recovery on defense, and Daxton Hill (two interceptions, one fumble recovery) is the only player with at least one of each. Ojabo broke the single-season forced fumbles record earlier this year (five).
• Twenty different players have at least one pass breakup (64 total). That is the highest number of individual contributors to the team PBU total in the past 25 years.
• Kicker Jake Moody is Michigan's first-ever winner of the Lou Groza Award. Moody ranks 13th nationally with 9.4 points per game. With 122 points this year, he is just 16 shy of tying Desmond Howard (1991) for the single-season record.
• Moody has 22 made field goals this season, three shy of the single-season record set by Remy Hamilton in 1994. He is also three shy of matching former teammate Quinn Nordin (42) for a top-five career rank.
• Moody was the only FBS kicker to make more than 20 field goals this season at a rate of 90 percent or better without missing an extra point. His 22-of-24 field goal attempts present the highest rate of accuracy by any Michigan kicker with 20-plus makes.
• Punter Brad Robbins is up to a 46.4-yard average, which would rank No. 2 all-time for a single season at Michigan. His career average (43.2) is currently second all-time, just over a yard behind former teammate Will Hart (44.3).
• Robbins has yielded 35 punt return yards on 43 punt attempts, pinning 17 punts inside the 20 with 19 forced fair catches. He commands the No. 4 net punt coverage unit in the country, with a net average of 44.21 yards.
COURTESY MICHIGAN ATHLETIC COMMUNICATIONS