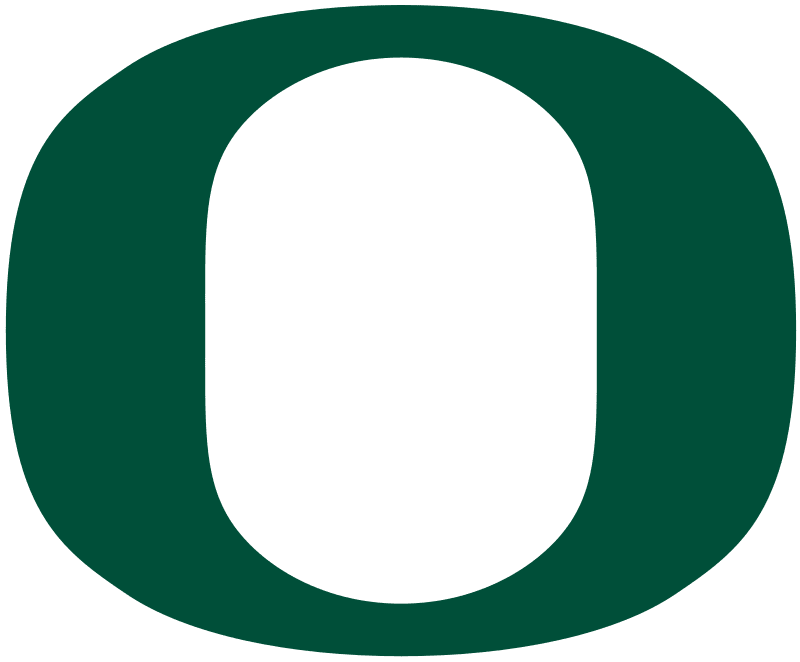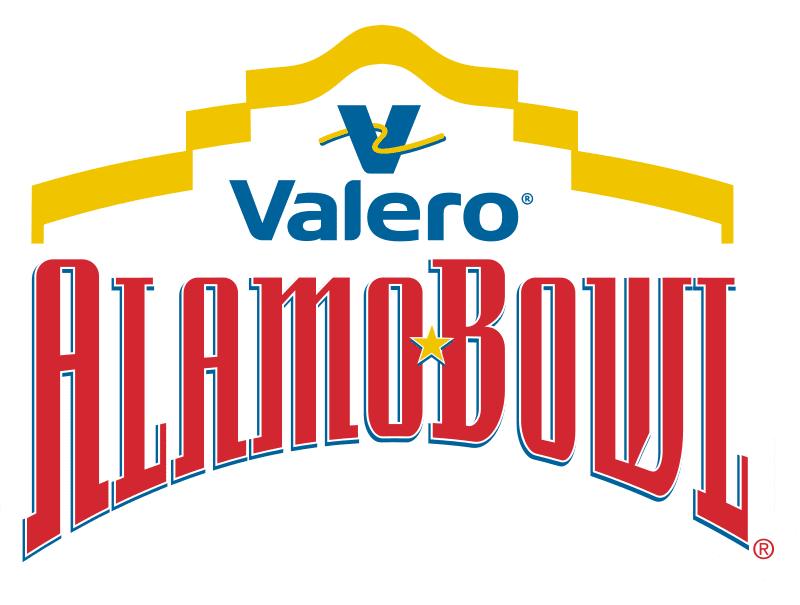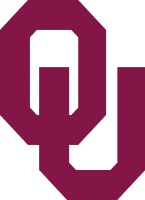 2021 Valero Alamo Bowl
#14 Oregon vs. #16 Oklahoma
Wednesday, December 29, 2021
ESPN | 6:15 P.M. PT
The Alamodome | San Antonio, Texas
#14 Oregon Ducks (10-3, 7-2 Pac-12)
CFP/AP/Coaches Rank: 14/15/15
Interim Head Coach: Bryan McClendon (Georgia, 2005)
New Head Coach (2022): Dan Lanning (William Jewell College, 2008)
All-Time Bowl Record: 15-19
#16 Oklahoma Sooners (10-2, 7-2 Big 12)
CFP/AP/Coaches Rank: 16/14/13
Interim Head Coach: Bob Stoops (Iowa, 1983)
New Head Coach (2022): Brent Venables (Kansas State, 1992)
All-Time Bowl Record: 30-23-1
TV: ESPN
Play-By-Play: Jason Benetti
Analyst: Andre Ware
Sideline: Paul Carcaterra
Radio – Oregon Sports Network
Local: KUJZ-FM 95.3 (Eugene) | KFXX-AM 1080 (Portland)
Sirius: 133 | XM: 197
Play-by-Play: Jerry Allen
Analyst: Mike Jorgensen
Sideline: Joey McMurry
Pre-Game Show: Terry Jonz
Numbers to Know
6 – A consensus first-team all-American, Verone McKinley III leads the nation with six interceptions this season.
42 –Travis Dye is just 42 rushing yards away from becoming the fifth player in Oregon history to reach 3,000 in a career.
51.5 – Oregon is No. 4 in the FBS with a 51.50 third-down conversion percentage (86-of-167), the top mark in the Pac-12.
106 – Noah Sewell is tied for No. 2 in the Pac-12 with 106 tackles, the first Duck to surpass 100 in a season since Troy Dye in 2018.
3,320 –Anthony Brown leads the Pac-12 in 2021 with 3,320 yards of total offense (2,683 passing, 637 rushing).
Did You Know?
Travis Dye is one of only four players in the FBS this season to lead his team in both rushing yards (1,118) and receptions (41).
TEAM NOTES
At A Glance
No. 14 Oregon will close out its 2021 season with a showdown against No. 16 Oklahoma in the Valero Alamo Bowl at the Alamodome in San Antonio. The Ducks are looking to secure the eighth 11-win season in program history and create momentum for 2022 as a new era of Oregon football gets underway.
Dan Lanning Named Next Leader Of Oregon Football
Oregon athletic director Rob Mullens announced Dan Lanning as the 35th head coach in program history on December 11, bringing one of college football's brightest young coaches and top defensive minds to Eugene to lead the Ducks. Lanning has spent the last three seasons as Georgia's defensive coordinator, directing the top defense in the nation during that span with a combined 13.5 points allowed per game. Lanning will remain on board as Georgia's defensive coordinator through the College Football Playoff, with the Bulldogs allowing an astounding 9.5 points per game this season to lead the nation by a wide margin. Wide receivers coach and pass game coordinator Bryan McClendon will serve as Oregon's interim head coach in the Alamo Bowl.
Bowl & Series History
» Oregon owns a 15-19 all-time record in bowl games.
» The Ducks are 1-1 all-time in the Alamo Bowl, beating Texas in 2013 and falling to TCU in triple overtime in 2016.
» Oklahoma leads the all-time series with Oregon, 6-1.
» The Ducks and Sooners last met in 2006, a 34-33 Oregon win in Eugene.
A Win Would…
» Secure the eighth 11-win season in program history.
» Be Oregon's third in its last four bowl appearances.
» Improve the Ducks to 16-19 all-time in bowl game appearances.
» Give Oregon its second Alamo Bowl title in three trips.
» Be Oregon's second in a row over Oklahoma.
Going Bowling
Oregon is making its 35th all-time appearance in a bowl game and 17th postseason appearance in the last 18 years. The Ducks own the longest active streak of bowl appearances in the Pac-12, going to one in each of the last five seasons dating back to 2017. Oregon has split its two Alamo Bowl appearances, beating Texas 30-7 in 2013 before falling to TCU in the 2016 edition of the game, 47-41 in triple overtime.
McClendon Named Interim head Coach For Bowl
Oregon named Bryan McClendon the interim head coach for the Valero Alamo Bowl on Dec. 6. McClendon has served the past two seasons as the Ducks' wide receivers coach and pass game coordinator. He came to Oregon after spending four years as an assistant coach at South Carolina, including the final two as offensive coordinator. McClendon began his coaching career at Georgia – his alma mater – from 2007 to 2015, earning a promotion to assistant head coach ahead of his final season with the Bulldogs. He served as Georgia's interim head coach for the 2015 TaxSlayer Bowl.
Elite Company
Oregon made its third straight trip to the Pac-12 Championship Game, becoming the only Power 5 team – and one of just three nationally – to make a conference championship game in each of the last three seasons. The Ducks joined Cincinnati and Louisiana as the only three teams in the FBS to reach a league title game in each season since 2019. Oregon is also the only team in the 11-year history of the game to reach the Pac-12 title game in three straight seasons.
KT, VM3 Headline Awards Season
The Ducks cleaned up on postseason awards, with Kayvon Thibodeaux becoming the fourth unanimous all-American in program history and Verone McKinley III joining him as a consensus all-American. T.J. Bass, Brandon Dorlus and Noah Sewell joined Thibodeaux and McKinley as first-team all-Pac-12 selections by the league's coaches, while Alex Forsyth and Camden Lewis earned second-team honors.
Winning The Turnover Battle
Oregon has been one of the best teams in the FBS when it comes to winning the turnover battle, sitting in a tie for 14th nationally and third in the Pac-12 with a plus-10 turnover margin. The Ducks are 15th nationally and second in the Pac-12 with 23 takeaways, highlighted by 17 interceptions, which ranks fourth nationally and leads the Pac-12. Oregon has won each of the six games in which it has won the turnover battle.
Next Man Up
All season, Oregon's depth has been put to the test as the Ducks dealt with injuries to a number of starters and key contributors. Oregon has had 44 different players start games, including 15 who have made their first career starts this year (5 offense, 10 defense). Just six Ducks have started all 12 games this season, while UO has used a different starting unit in 12 of the 13 games on both sides of the ball.
Fresh Faces
Oregon has played 20 members of its highly-touted 2021 recruiting class in 2021. Additionally, seven true freshmen have earned a start this year (Terrance Ferguson, Keith Brown, Jackson Powers-Johnson, Jeffrey Bassa, Troy Franklin, Moliki Matavao, Dont'e Thornton). The Ducks have played 40 total freshmen.
True freshmen to play in 2021: Darren Barkins, Jeffrey Bassa, Isaiah Brevard, Keith Brown, Brandon Buckner, Byron Cardwell, Daymon David, Jaylin Davies, Avante Dickerson, Terrance Ferguson, Troy Franklin, Moliki Matavao, Seven McGee, Jabril McNeill, Jackson Powers-Johnson, Kingsley Suamataia, Ty Thompson, Dont'e Thornton, Terrell Tilmon and Keanu Williams.
OFFENSIVE NOTES
What Can Brown Do For You
Anthony Brown has made big plays with his arm legs in leading the Ducks to a 10-3 record and a trip to the Valero Alamo Bowl. Brown has thrown 15 touchdown passes while rushing for nine more, and he leads the Pac-12 with 3,320 yards of total offense. Brown was especially effective in seven games at Autzen Stadium, completing 123-of-171 passes for 1,489 yards with 11 touchdowns and no interceptions while rushing for 386 yards and five touchdowns.
» Johnny Unitas Golden Arm Award top 10 finalist
» Davey O'Brien National Quarterback Award top 20 semifinalist
» No. 4 in Pac-12 in yards of total offense per game (255.4).
Feature Back
Travis Dye is arguably the biggest key to Oregon's offense this season, especially after fellow back CJ Verdell went down with a season-ending injury on Oct. 2. Dye is third in the Pac-12 with 1,118 rushing yards, surpassing the 1,000-yard mark for the first time in his career in the regular-season finale vs. Oregon State. Dye is averaging 92.0 rushing yards per game (736 total) with 14 total touchdowns in eight games since Verdell's injury. Dye's ascension as Oregon's primary ball carrier has accelerated his rise up Oregon's all-time rushing charts – he moved into fifth in program history during the Pac-12 Championship Game with 2,958 career rushing yards, surpassing both Jonathan Stewart (2,891) and Verdell (2,929).
» Needs 42 rushing yards to become the fifth 3,000-yard rusher in program history.
» First among active Pac-12 players and seventh in the Power 5 in career rushing yards.
» Fourth among active Power 5 running backs with 5.9 yards per rush in his career.
TDs For TD
Travis Dye has shown a knack for finding the end zone, ranking second in the Pac-12 this season with 17 total touchdowns while tying for second with 15 rushing TDs. Dye has scored at least one TD in 10 of the Ducks' 13 games, with four multi-TD performances and 14 total scores in the last eight games. The Norco, Calif., native set an NCAA record in Oregon's win at UCLA, becoming the first FBS player in history to score a touchdown on four consecutive carries.
» 28 career touchdowns (20 rushing, 8 receiving).
» First Duck since Verdell in 2018 and fourth since 2000 with four rushing TDs in a game.
» Two games this season with a rushing and receiving TD, the first two of his career.
» Multiple TDs in back-to-back games (at UCLA, vs. Colorado) for the first time in his career.
» Oregon is 17-2 all-time when Dye scores a touchdown.
26 Can Do It All
A dynamic runner, Travis Dye has also been a huge weapon for the Ducks as a receiver out of the backfield. Dye leads the Ducks with 41 catches for 374 yards, making him one of only four players in the FBS to lead his team in both rushing yards and receptions. Dye has surpassed 200 all-purpose yards twice this season, against Cal (218) and Washington (224). With 145 rushing yards and 73 receiving yards on a career-high seven catches vs. Cal, Dye became the first FBS running back this season and first Pac-12 player since Christian McCaffrey in 2016 to have at least 140 rushing yards and 70 receiving yards in a game.
» Leads the Pac-12 with 1,492 total yards from scrimmage this season.
» 37 receptions for 333 yards and two TDs in the last nine games.
» 41 total receptions ranks second among Pac-12 running backs.
» Sixth RB in UO single-season history with 1,000 rushing yards and 300 receiving yards.
» One of nine FBS players in 2021 with at least 1,000 yards rushing and 300 receiving.
» One of three active FBS running backs with 2,900 rushing yards and 800 receiving yards.
Thriving On Third Down
Oregon has excelled on third downs throughout the second half of the season, combining to go 50-of-85 in third-down situations over the final seven games. The Ducks are fourth nationally, succeeding on 51.5 percent of third-down attempts, and have made first downs on at least half of their third down attempts in seven games. Oregon has also been successful on at least 55 percent of third downs in five of the last seven games.
» One of six teams nationally with a third-down conversion rate of at least 50 percent.
» No. 8 in the FBS with three-and-outs on just 12.98 percent of drives.
» Went 10-for-13 vs. Oregon State, marking the only time since at least 1996 that a UO team has converted at least 10 third downs at a rate of 70 percent or higher in a game.
» Converted on 12 consecutive third-down attempts between the UCLA and Colorado games.
Big Play Byron
Freshman running back Byron Cardwell has seen an increase in his workload during the second half of the season and has delivered some big plays in the running game. Cardwell ranks second among Pac-12 freshmen in rushing with 400 yards and three touchdowns on 55 carries this season, including 360 yards and three TDs over the last six games with 7.8 yards per carry during that stretch. He has broken loose for eight runs of 20 yards or more in the last six games, and is averaging 7.3 yards per carry on the season.
» Tied for fourth in the Pac-12 with eight runs of 20-plus yards
» Has run for 304 yards on 27 carries, averaging 11.3 yards per rush in the five home games in which he has gotten a carry.
» Named Pac-12 Freshman of the Week after rushing for 98 yards and two TDs on nine carries against Washington State.
» Ran for 127 yards and a TD on seven carries for an average of 18.1 yards per rush vs. Colorado.
» Became the first Oregon player to rush for at least 100 yards on 10 or fewer carries since CJ Verdell did it against California on Sept. 29, 2018.
Young Receivers Stepping Up
Oregon's wide receiver depth has been put to the test all season. The Ducks have had 19 different players catch a pass, with nine different players hauling in at least 12 receptions. Kris Hutson and Troy Franklin have emerged as go-to targets late in the season, as both have started each of the last two games while the pair have combined to catch 16 passes for 212 yards over the last three games. Isaah Crocker turned in a career-night in the Pac-12 Championship Game, leading the team with 51 receiving yards on a career-best three receptions.
Bass Has Your Back
One of just two Oregon offensive players to start all 13 games, junior T.J. Bass has anchored the Ducks' offensive line all season. Bass has seven starts at left tackle and six at left guard, getting the nod at left guard in the first six games before starting at left tackle in the last seven. He owns a run-blocking grade of 89.8 according to Pro Football Focus, a mark that is fourth among Pac-12 offensive linemen and is 24th best nationally. Bass is also the highest graded player overall on the team at 84.4 and is the fourth-highest graded lineman in the Pac-12 overall.
» Earned Pac-12 Offensive Lineman of the Week honors after earning a grade of 89.7 from PFF in the Stony Brook game.
» Has graded out at 75.0 or higher in run blocking in a game four times, including two games over 90.0.
» Played 431 snaps at left guard and 425 at left tackle.
» Has played every offensive snap in 10 of the 13 games.
DEFENSIVE NOTES
Consensus All-American
Safety Verone McKinley III has put together one of the best seasons by an Oregon defensive back in program history, earning consensus first-team all-American status. A finalist for the 2021 Paycom Jim Thorpe Award as the top defensive back in the nation, McKinley joined defensive end Kayvon Thibodeaux as a consensus all-American, the first time Oregon has had two consensus all-Americans in a season since 2014 and the third time in program history. McKinley joins Ifo Ekpre-Olomu as the only UO defensive backs ever to be consensus all-Americans, and he and Ekpre-Olomu are the only Thorpe Award finalists in program history.
Back-End Playmaker
A third-year starter in the UO secondary, Verone McKinley III has proven to be one of the best playmakers in the FBS in 2021. He leads the nation with six interceptions, including four in a span of three games in September. He picked off his fifth pass of the season on Nov. 13 vs. WSU, and took over the national lead with No. 6 in the Pac-12 Championship Game vs. Utah. McKinley is second among Ducks this season with 71 tackles, 25 more than his previous career-high from 2019. The Thorpe Award finalist is fourth among active FBS players and second among Power 5 players with 11 career interceptions, and he is one of just two third-year players with at least 10 career picks.
» First Duck with an interception in three straight games since Erick Dargan in 2012.
» Two INTs vs. Stony Brook, the second multi-interception game of his career.
» Game-sealing interception in Oregon's historic win at then-No. 3 Ohio State.
» Five of his 11 career interceptions have come in the red zone.
» One interception away from cracking the UO all-time top 10.
» 71 tackles this season ranks third among Pac-12 defensive backs.
» One of three FBS players with at least 70 tackles and five interceptions this season.
Superb Sewell
Linebacker Noah Sewell has established himself as one of the best defensive players in the conference. Sewell is tied for second in the Pac-12 – and third nationally among freshmen – with a career-high 106 tackles, 35 more than any other Duck. Sewell is the first Duck since Troy Dye in 2018 to surpass 100 tackles in a season, and he has racked up six double-digit tackle performances this season after finishing with 12 in the Pac-12 Championship Game. He owns the highest grade among Pac-12 linebackers and is No. 11 in the FBS at the position in pass-rushing situations according to PFF (89.7).
» Butkus Award Semifinalist
» Second among Ducks in both tackles for loss (8.5) and sacks (4.0).
» One of four Pac-12 players to surpass 100 tackles this season.
» First career interception in Pac-12 Championship Game, returning it 22 yards.
» Has led or tied for the team lead in tackles eight times, all in the last 11 games.
» Made at least four stops in 19 of 20 career games.
» Set a career-high with 14 stops against Arizona.
Dorlus Bringing The Pressure
Defensive tackle Brandon Dorlus has been a monster inside for the Ducks, racking up seven tackles for loss and 2.5 sacks this season to go along with 23 total tackles. According to Pro Football Focus, Dorlus leads Oregon in 2021 with 32 total quarterback hurries while generating 41 total pressures, and he is UO's third-highest graded defensive player with an overall grade of 79.5. Dorlus had 2.0 tackles for loss in Oregon's win over Arizona, and he came away with a full sack against both Fresno State and UCLA.
» Coaches Pac-12 All-Conference first team.
» Associated Press Pac-12 All-Conference first team.
» Pro Football Focus Pac-12 All-Conference first team.
» Tied for No. 3 among FBS interior defensive linemen with 32 quarterback hurries and No. 4 with 41 total pressures, leading all Pac-12 interior D-linemen in both categories.
» No. 1 among Pac-12 interior defensive linemen with an 83.0 pass-rushing grade by PFF.
» No. 2 among Pac-12 interior defenisve linemen with a 79.5 overall grade by PFF.
» 72.6 grade against the run by PFF ranks fourth among Pac-12 interior D-linemen.
Bassa Stepping Up
True freshman Jeffrey Bassa has delivered some strong play since taking over the starting role at inside linebacker. Bassa has started seven of Oregon's last eight games, making 36 total tackles during that stretch. His seven tackles in the first matchup against Utah marked the fourth time in five games that Bassa made six or more tackles, setting or matching a season high in each of those games. He also recorded his first career sack and had 1.5 TFLs in the win over the Washington to earn Pac-12 Freshman of the Week honors.
» Moved from safety to inside linebacker prior to the Ohio State game.
» Has 36 tackles, four TFLs, a sack and a QB hurry over the last eight games.
» Tied for the team-lead with six tackles to go along with 1.5 TFLs in the win over Colorado.
» Made six tackles and recorded 0.5 TFLs in the win at UCLA.
Make Them Earn It
Oregon minimized big plays by its opponents throughout the regular season, ranking fourth in the Pac-12 with 5.25 yards allowed per play. The Ducks are tied for second in the country with only 12 plays of 30 yards or more given up, matching Arizona State and trailing only Washington. Additionally, Oregon is one of 11 teams to have allowed six or fewer plays of 40-plus yards and one of six to have given up one or fewer 50-yard plays.
COURTESY OREGON ATHLETIC COMMUNICATIONS