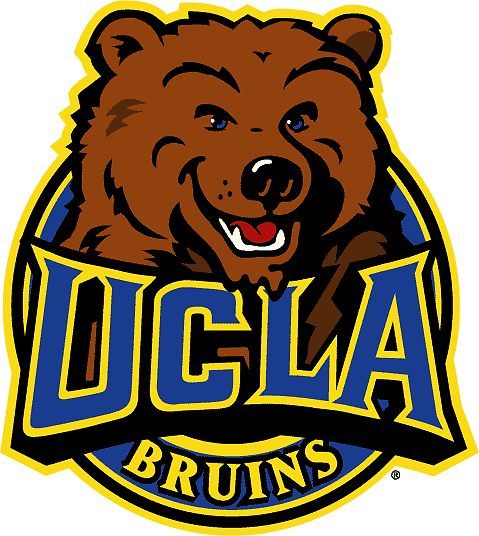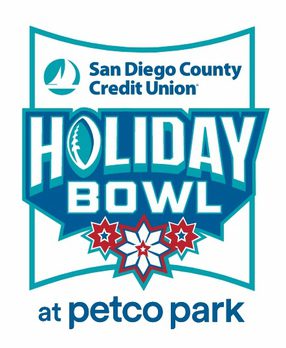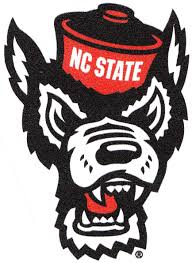 GAME 13: SAN DIEGO COUNTY CREDIT UNION HOLIDAY BOWL
Venue: Petco Park
Time: 5:00 p.m. PT
Television (FOX): Gus Johnson, Joel Klatt, Jenny Taft
Radio (UCLA Sports Network from Learfield): AM 570 – Josh Lewin, Matt Stevens, Wayne Cook
Broadcast also on XM Ch. 373 / SXM App 373 and Fox SiriusXM
National Radio – Sirius Ch. 83, XM Ch. 83, App. Ch. 83
UCLA will meet North Carolina State in the San Diego County Credit Union Holiday Bowl, set for a 5 p.m. PT start on Tuesday, Dec. 28 at Petco Park, home of the San Diego Padres. The game will be televised by FOX. The UCLA Learfield Radio Network will broadcast the contest, which will also be aired over SiriusXM and the Varsity App.
UCLA has captured the only two previous meetings between the programs. Both meetings were held in Los Angeles with UCLA winning 21-12 in 1959 and 7-0 in 1960. The 1960 battle featured two future NFL starting quarterbacks and College Football Hall of Famers in NC State's Roman Gabriel and UCLA's Billy Kilmer.
The Bruins own a 2-0 overall advantage in the series against NC State with wins in 1959 and 1960. UCLA is 19-13 all-time vs. teams in the current Atlantic Coast Conference — Virginia (2-0), Virginia Tech (1-0), Duke 1-0), Florida State (0-1), Miami (2-1), NC State (2-0), Pitt (9-5), Syracuse (2-6).
THE WATCHLIST
• UCLA clinched a tie for second place in the South Division with the win over California in the last game of the regular season to secure UCLA's highest finish in the South since it tied for second in 2014, also with a 6-3 record. The Bruins last had as many as eight wins in the 2015 season (8-5) and last produced more than eight wins in the 2014 season when it went 10-3 overall and defeated Kansas State in the Alamo Bowl.
• UCLA last played in a bowl game after the 2017 season – a loss in Cactus Bowl vs. Kansas State in Phoenix … three current Bruins saw action in that bowl game – DB Mo Osling III, DB Quentin Lake, DL Martin Andrus, Jr.
• UCLA closed the regular season by winning its last three games and scoring at least 40 points in each contest … the last time UCLA scored 40 or more points in more than three consecutive games was in 1998 (five straight games).
• UCLA held five opponents to 20 or fewer points in games this season … the last time that a Bruin team held more than five opponents to 20 or fewer points in a season was when it had six such games in 2007.
• In winning its last three games of the regular season, UCLA outscored its opponents 93-16 in the second halves of the three contests, including shutouts of Colorado (34-0) and Cal (25-0).
• Only nine Power 5 schools have upped their win totals more from 2020 to 2021 than UCLA (+5), which finished 3-4 in 2020 and is 8-4 heading into the bowl game – Michigan leads the way with a +10 increase followed by Baylor (+9) and Michigan State (+8).
• UCLA has won three straight games to end the 2021 regular season … the last time UCLA won four straight games, at any point in a season, was over the first four games of the 2015 season … the last time UCLA won the final four games of a season was in 1997 (last 10 straight).
• Dorian Thompson-Robinson (156.3 in 2020 and 153.9 in 2021) is just the third Bruin starting QB to put together two straight seasons with a 150.0-plus pass efficiency rating — he joins Brett Hundley 2013 (153.7) and 2014 (152.7) and Cade McNown 1997 (168.6) and 1998 (156.9).
• Kyle Philips has now led the Bruins in receptions in three straight seasons — the last Bruin receiver to do so was Craig Bragg who did it for four straight seasons from 2001-04. Philips is also looking to become the first Bruin receiver to catch multiple scoring passes in three straight games since J.J. Stokes did it in 1993 – Philips had two each in wins over USC and Cal in the final two regular season contests.
• Zach Charbonnet's seven 100-yard games are the most by a Pac-12 player this season heading into the bowl games and the most by a Bruin since UCLA's all-time leading rusher Johnathan Franklin had a school-record nine in 2012.
• The Bruin defense allowed 26.7 ppg this season which is its lowest mark since 2015 when it posted a 26.0 points-per-game mark.
• UCLA rushed for 31 TDs this season, the most since it had 36 in 2013. It is only the second time over the 30-rushing-TD mark since 1999.
• UCLA's scoring average of 36.5 points per game is the best among Pac-12 teams … tt would be the sixth-highest scoring average in school history.
• The Bruins are ranked No. 2 in the NCAA in punt returns (20.00-yard average) and No. 7 nationally in kickoff returns (27.38-yard average) this season.
COURTESY UCLA ATHLETIC COMMUNICATIONS