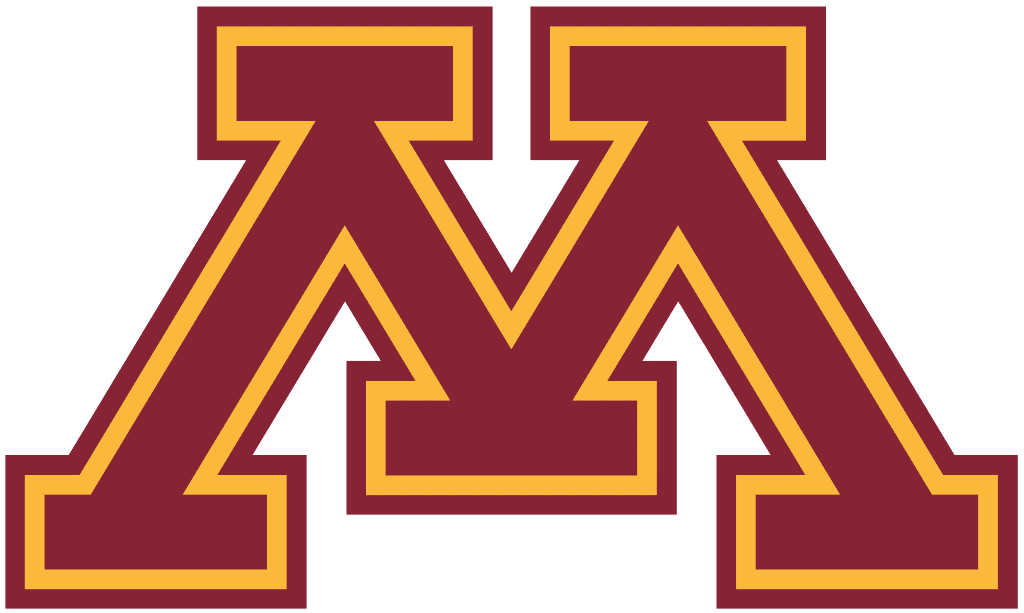 SCOTTSDALE, AZ – The 2021 Guaranteed Rate Bowl will feature its new Big 12 vs. Big Ten matchup when Big 12's West Virginia and Big Ten opponent Minnesota hit the field on Tuesday December 28, 2021. Kickoff is set for 8:15 pm MST in Downtown Phoenix and will be telecast live on ESPN.
Two of college football's most successful conferences, the Big 12 and Big Ten faced off in the Bowl eight times from 2006-13. The Guaranteed Rate Bowl's three most-attended games featured Big Ten/Big 12 pairings, including the 2011 contest when Iowa and Oklahoma played before a Bowl-record 54,247 fans.
Tickets are perfectly-priced for families, starting at $35 and available by visiting guaranteedratebowl.com.
"We have been eager to kick off the Guaranteed Rate Bowl with teams from the Big 12 and Big Ten Conferences and the time has finally come," said Mike Nealy, Executive Director of the Guaranteed Rate Bowl. "Minnesota and West Virginia are both rich in football history. Each has played in this game before, and we welcome the teams and their fans back to Downtown Phoenix and the Valley of the Sun."
This will be the first-ever matchup between the Mountaineers and Gophers, while both have a place in Bowl history. West Virginia is 1-1 and last appeared in a thrilling 43-42 victory over Arizona State in 2016. Minnesota played in the Valley of the Sun three times, in 2006, 2008 and 2009, and carries an 0-3 record.
West Virginia enters the Guaranteed Rate Bowl with a 6-6 (4-5 Big 12) record and is in Bowl Season for the 18th time in the last 20 years.
The Mountaineers are led on offense by senior running back Leddie Brown, thanks to 1,095 yards and 13 touchdowns. Brown eclipsed the 1,000-yard rushing yard mark in back-to-back seasons to make him the first West Virginia back to do so since 2016. The senior totaled 156 rushing yards against Kansas to close out the regular season making West Virginia 13-0 when rushing for 100 yards or more under third-year Head Coach Neal Brown. Mountaineers redshirt senior quarterback Jarret Doege leads the air attack with 2,908 yards and 19 touchdowns, both of which are good for second in the Big 12.
The stout West Virginia defense is led by All-Big 12 First Team selection senior defensive lineman Dante Stills. Stills recorded 32 tackles, 25 solo, and led the team with six sacks and 13 tackles for loss. In the second level, senior linebacker Josh Chandler-Semedo led the team with 104 tackles – 64 solo – and ranks third in the Big 12 in that category.
Brown has been the Mountaineer Football chief ambassador since stepping foot on campus, ensuring the program's story and rich history is told to everyone. Brown was named the honorary head coach for the AFCA Allstate Good Works Team last season, being honored for his commitment to leadership, the Morgantown Community and Mountaineer Nation.
Minnesota enters the Guaranteed Rate Bowl with an 8-4 (6-3 Big Ten) record and is anchored by its experienced offensive line. Senior Daniel Faalele and redshirt senior Blaise Andries were named All-Big Ten First Team, senior Jon Michael Schmidtz earned Second Team honors, senior Connor Olson was named to the Third Team and senior Sam Schlueter earned Honorable Mention. The group helped the Gophers rush for 2,575 yards and 25 scores which is the program's best marks since 2014 and 2016, respectively. All of this was accomplished with the Gophers using five running backs this season.
On the other side of the ball, senior defensive lineman Boye Mafe helps lead the defense, earning Second Team and Third Team All-Big Ten conference honors. Mafe recorded six sacks, nine tackles for loss and 30 total tackles. Graduate transfer and senior linebackers Jack Gibbens and Mariano Sori-Marin led the Gophers with 86 and 82 total tackles. Freshman defensive back Justin Walley earned Big Ten Defensive Player of the Week honors after his career game against Wisconsin.
The Gophers ended the regular season as the nation's fourth-ranked defense, yielding only 284.8 yards per game.
Minnesota Head Coach PJ Fleck is in his fifth year at the helm and led the Gophers to their second eight-plus win season in the last three years, including the 2019 Big Ten Coach of the Year honor. Only two Minnesota teams since 1873 have had six or more conference wins, both under Fleck.
"One of the best parts of Bowl Season is having matchups that don't regularly happen, and we have that in this first-time meeting, plus a new conference pairing," said Patrick Barkley, Chairman of the Guaranteed Rate Bowl Board of Directors. "There are so many firsts in this game, including our first with our amazing title partner, Guaranteed Rate. We are lucky to have a partner that aligns with our vision for this Bowl and we know the team and fan experience will reflect that."
The transformation of an MLB ballpark to a football field creates a Bowl Season atmosphere like no other. Fans interested in elevating their experience can purchase premium seating options such as luxury suites.
COURTESY WEST VIRGINIA ATHLETIC COMMUNICATIONS AND GUARANTEED RATE BOWL