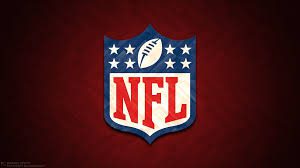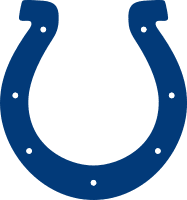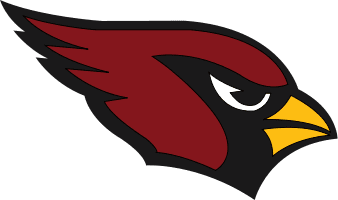 Saturday, December 25 –
4:30 PM ET – Cleveland Browns vs. Green Bay Packers on FOX, NFL Network & Prime Video
8:15 PM ET – Indianapolis Colts vs. Arizona Cardinals EXCLUSIVELY on NFL Network
'NFL GameDay Kickoff' Airs at 2:00 PM ET
A doubleheader of Week 16 games air on Christmas Day Saturday, December 25, each with playoff implications.
At 4:30 PM ET, quarterback Aaron Rodgers and the Green Bay Packers host running back Nick Chubb and the Cleveland Browns on FOX, NFL Network and Prime Video. Joe Buck and Troy Aikman, along with Erin Andrews and Tom Rinaldi call the action from Green Bay. Alongside the FOX broadcast, award-winning journalists Hannah Storm and Andrea Kremer will call the game on Prime Video. Additionally, Prime members can tune-in to the 'Scout's Feed' which features Bucky Brooks, Daniel Jeremiah and Joy Taylor, or watch the 'NFL Next Live' livestream on Twitch with Andrew Hawkins, Kimmi Chex and Josh Cribbs.
At 8:15 PM ET, quarterback Kyler Murray and the Arizona Cardinals host running back Jonathan Taylor and the Indianapolis Colts EXCLUSIVELY on NFL Network. Colts-Cardinals will also be available on local broadcast stations in Indianapolis (WTTV) and Phoenix (KSAZ). Joe Davis and Kurt Warner, along with Melissa Stark and Peter Schrager call the action from Glendale.
Fans can stream these games through NFL digital properties across devices (NFL.com and the NFL app), NFL Network distributors' apps and sites, and on phones via Yahoo Sports and the respective teams' mobile properties. Live game audio will be broadcast nationally by Westwood One, and carried on SiriusXM and TuneIn.
Coverage on NFL Network begins at 2:00 PM ET with NFL GameDay Kickoff with Chris Rose, Shaun O'Hara, Ian Rapoport and Stacey Dales providing the latest news updates prior to Browns-Packers. Coverage on FOX begins at 3:30 PM ET with Curt Menefee, Terry Bradshaw, Howie Long, Michael Strahan, Jimmy Johnson and Jay Glazer providing up-to-the-minute pregame analysis, live from Los Angeles.
At 3:00 PM ET on Prime Video, fans can watch NFL Next hosted by Kay Adams alongside Chris Long, Hawkins and Jeremiah. NFL Next provides an in-depth preview of Browns-Packers utilizing the power of Next Gen Stats powered by AWS.
Leading up to Browns-Packers, the original documentary All Madden premieres Saturday at 2:00 PM ET on FOX. The documentary explores Madden's extraordinary impact on America's most popular sport, the indelible mark he made on broadcast television and how he revolutionized the video game industry, and features interviews with football legends such as Tom Brady, Patrick Mahomes, Peyton Manning, Joe Montana, Bill Belichick and others.
ABOUT NFL MEDIA
NFL Media is comprised of NFL Network, NFL RedZone, NFL Films, NFL.com, the NFL app and streaming service, the NFL Channel.
Seven days a week, 24 hours a day, 365 days a year, fans turn to NFL Network to receive information and insight straight from the field, team headquarters, league offices and everywhere the NFL is making news. Launched in 2003, NFL Network gives fans unprecedented year-round inside access to all NFL events, including the Super Bowl, Playoffs, regular season, preseason, Pro Bowl, Pro Football Hall of Fame induction weekend, NFL Draft, NFL Scouting Combine, Senior Bowl, league meetings, minicamps and training camps.
For fans on the go, all NFL Network programming can be streamed live through the NFL app and NFL Network app on smartphones, tablets, PCs and connected TV devices (Amazon Fire TV, Android TV, Apple TV, PlayStation 4, Roku and Xbox One). Access is available for NFL Network subscribers of participating TV providers. For more information, go to NFL.com/nflnetwork.
COURTESY NFLmedia.com