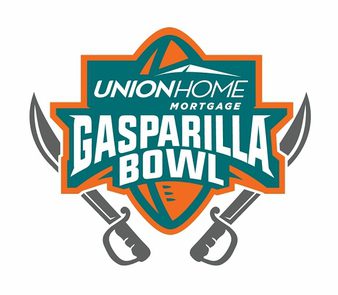 The UCF football team (8-4, 5-3 AAC) will take on Florida (6-6, 2-6 SEC) in the 2021 Union Home Mortgage Gasparilla Bowl at Raymond James Stadium. The Knights and the Gators are scheduled to kick off Dec. 23 at 7 p.m. with coverage on ESPN and FM 96.9 The Game.
GAME INFORMATION
Date: Thursday, Dec. 23
Time: 7 p.m.
TV: ESPN
Radio: FM 96.9/AM 740 The Game
CLICK HERE FOR COMPLETE BOWL GUIDE – UCF VS FLORIDA
A UCF WIN WOULD…
• Be better than a loss
• Be the Knights first over Florida
• Give UCF its sixth bowl win since 2005
• Be the Knights' fourth win against an FBS team in Raymond James Stadium since November 2018, two more than South Florida has in that time frame
• Mark the Knights' fourth over teams in the SEC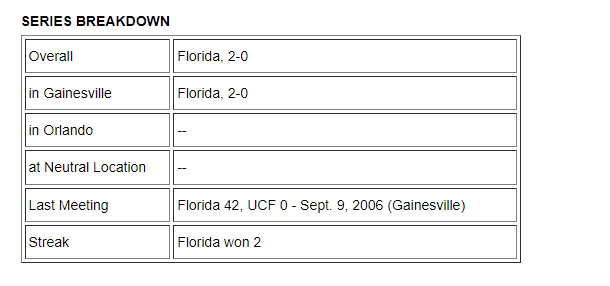 ABOUT THE GATORS
• Florida is led by interim head coach Greg Knox, after the Gators let go of head coach Dan Mullen following the regular season. Florida hired Billy Napier – former Louisiana head coach – as its new head coach on Nov. 28.
• The Gators went 6-6 during the regular season and 2-6 in SEC play. Florida started the year 4-2 and then lost four its final six games, finishing the season with a win over Florida State.
• Quarterback Emory Jones leads the Gators in both passing and rushing, finishing the regular season with 2,563 passing yards and 19 touchdowns through the air, in addition to 696 rushing yards with four touchdowns on the ground. Mohamoud Diabate leads the team with 89 tackles, while Zachary Carter leads with 11.0 TFLs.
TEAM NOTE
AWESOME ACADEMICS
• This past spring, UCF Athletics extended its streak to 27 consecutive semesters with a department average GPA of 3.0 or better and it marked the ninth straight semester of a 3.2 or better as a department.
• The UCF football team put 49 student-athletes on the AAC All-Academic Team this past spring.
• A total of 37 football student-athletes earned Dean's List honors over the course of the 2020-21 school year, with Derek Gainous, Anthony Montalvo and Alex Swenson earning the accolades both semesters.
• Gainous, a senior safety for the Knights, also received CoSIDA Academic All-District honors this past year.
• Of the 86 bowl-bound teams, UCF ranks 16th in Academic Progress Rate and has the highest APR of any bowl-bound team from the state of Florida.
OFFENSE NOTE
RUNNING BACK ROOM
• The UCF rushing attack has looked a lot different in 2021, as the Knights replaced their top three running backs from a season ago in Greg McCrae, Otis Anderson and Bentavious Thompson.
• The most experienced back in the room is graduate transfer Isaiah Bowser, who totaled 334 carries for 1,300 yards and seven touchdowns with Nortwestern the previous three seasons.
• In his first game as a Knight, Bowser rushed 33 times for a career-high 172 yards and a touchdown, becoming the first UCF running back to record 30 or more rushes since Brynn Harvey in 2011.
• In week two, Bowser scored four rushing touchdowns, just the third Knight to do so. He suffered an injury in the loss at Louisville and has missed games against Navy (Oct. 2), ECU (Oct. 9), SMU (11/13), UConn (11/20), and South Florida (11/26).
• As a team, UCF ranks 38th in the nation in rushing with 188.7 rushing yards per game.
• Johnny Richardson has been the guy to fill in for Bowser when he has gone down, leading the team with 693 yards on 101 carries for a 6.9 yards per carry average that currently as the second best mark in program history. Mark-Antony Richards has scored five times in a reserve role, totaling 309 yards on 48 carries, including eight for 104 at SMU (11/13). Bowser still leads the team with seven scores and 124 carries with a total of 548 yards on the ground and 74 yards through the air.
DEFENSE NOTE
NO FLY ZONE
• The UCF defense ranks 41st in the nation in pass defense, allowing only 213.3 passing yards per game.
• Only one team has put forth a 300-yard passer against the Knights this season (SMU, 11/13).
• Five times this season, UCF has allowed less than 200 yards passing in a game, including four of the last seven outings of the regular season.
• UCF had just two team sacks through its first four games, but has averaged 4.0 sacks per game over the last eight games and 4.5 per game over the last six contests of the regular season.
• The Knights rank 28th in the nation with 2.83 sacks per game on the season and 18th with 7.0 tackles for loss per game.
• The Knights' six sacks against Memphis were the most since the 2018 Chick-fil-A Peach Bowl against Auburn and then they did it again in the regular season finale against South Florida.
DID YOU KNOW?
Daniel Obarski's 51 extra points made this season are the fifth most in a single season in UCF history.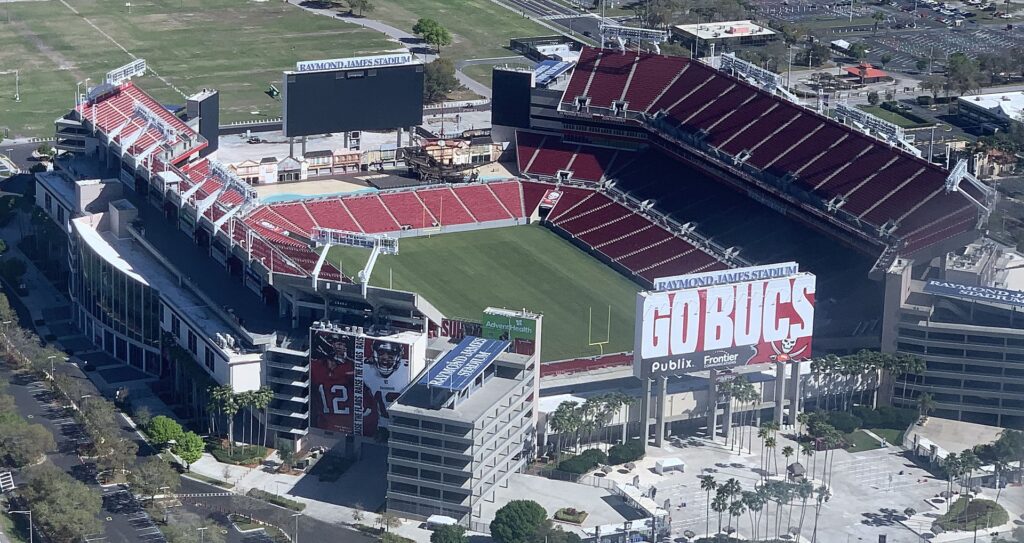 COURTESY UCF ATHLETIC COMMUNICATIONS