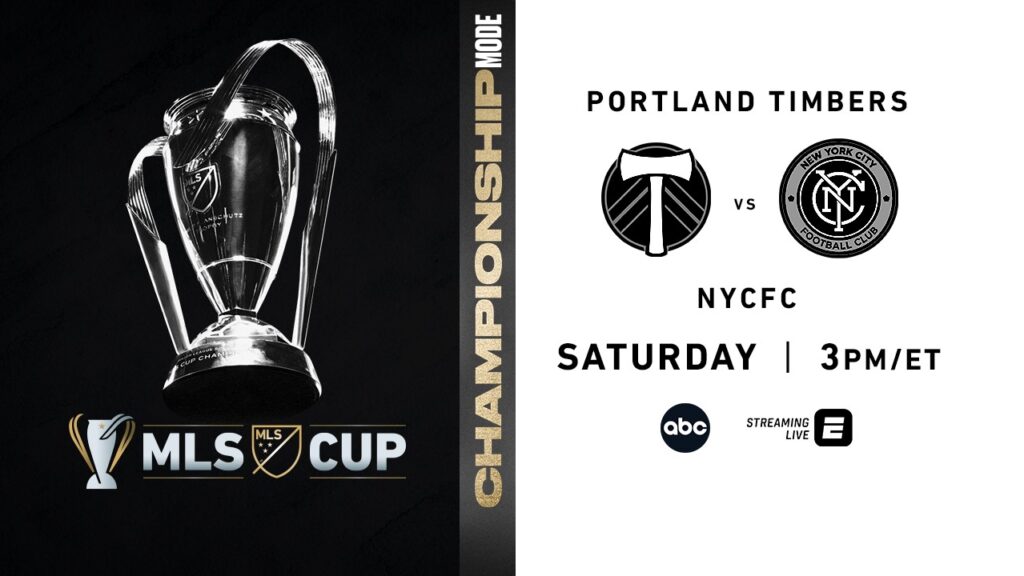 New York City FC are heading west to face Portland Timbers in the 2021 MLS Cup Final.
Here's the Keys to the Match, presented by Tri-State Ford…
One More Game
The start of the 2021 MLS season feels like a lifetime ago.
Eight months have passed since City took to the field in the Bronx Blue jerseys for the first time, and there have been undoubted highs and lows in between that moment and Saturday's game against Portland Timbers.
What has remained consistent is the team's growth and development – both as soccer players and also as people. Ronny Deila said during an interview last month with Ian Joy that he loves working with people who want to improve, and that is certainly true of this group.
The Club has already made history by securing its first ever trophy, but the job is not yet complete. A trip to the Portland Timbers is never an easy proposition, but neither was a trip to Philadelphia, or to Foxborough to face New England. This group have shown togetherness and fortitude in key moments during this playoff run, and it is time for one last push.
A New Test
One of the more unique aspects of NYCFC's playoff run is that they have reached the final without actually facing off against their competitor this season.
Whereas against Atlanta United, New England Revolution, and Philadelphia Union, there was several recent games to study and consider, that is not the case with the Portland Timbers. While that may pose some concern about a lack of familiarity with the opponents and their stadium, the same can also be said the other way.
While Portland can prepare and watch game tape, NYCFC will arrive in Portland as a new challenge. That element of unpredictability could be key and give the Boys in Blue a surprise factor as they look to upset the home crowd.
Taty's Back
Although the win against Philadelphia Union saw Talles Magno grab the headlines, much of the prematch discussion centered around the absence of one man – Taty Castellanos.
The 2021 MLS Golden Boot winner has been a major figure for NYCFC this season, offering goals, hold-up play, and a presence in the final third. Being able to call upon the likes of Héber and Talles Magno was a blessing for the team, just as welcoming Castellanos back to the fold is.
Castellanos has already managed goals in both playoff games he has played in this season, breaking the deadlock against Atlanta and scoring the go ahead goal against New England. That type of big game player could be vital in a game such as MLS Cup.
COURTESY NY CITY FC COMMUNICATIONS