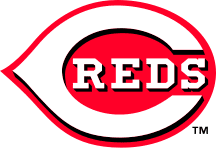 Looking for the best holiday gifts for your favorite Reds fan? Check out our annual top 10 gift picks for the holiday season:
2022 Reds Pick-6 Plan with Jonathan India Bobblehead: This new ticket plan includes an exclusive bobblehead of second baseman Jonathan India, the 2021 National League Rookie of the Year. Fans can choose any six Reds regular-season home games (excluding Opening Day) and save up to 25% off regular ticket prices. Purchase at www.reds.com/Pick6.
Reds Heads Kids Club Membership: Reds Heads is the official fan club for Reds fans ages 3-12. The 2022 kit includes a new Reds Heads jersey and backpack, an exclusive Mr. Redlegs bobblehead, two tickets to a Sunday-Thursday game plus a members-only Reds Heads scorebook featuring more than $100 of value inside from Reds partners. Membership kits are available for just $30 at www.reds.com/KidsClub.
Reds Rookies Baby Club Membership: Reds Rookies is the official fan club for our youngest fans up to 3 years of age. Exclusive merchandise for 2022 includes a Reds Rookies jersey, tickets to any Sunday-Thursday game and your choice of either a sun hat or organic cotton muslin blanket. Membership also includes members-only activities plus special offers from Skyline Chili, Cincinnati Zoo, UDF, Buffalo Wings & Rings and more. Membership kits are available for just $20 at www.reds.com/Rookies.
Reds Team Shop: The Reds Team Shop at Great American Ball Park has the best selection of Reds apparel including cold-weather gear such as jackets, hoodies and knit hats. A store-wide 25% off Black Friday sale runs on Friday, Nov. 26 and Saturday, Nov. 27. Starting Thursday, Dec. 9, visit the shop for a 12 Days of Christmas promotion featuring discounted items and/or free gifts with purchase. Call the Team Shop for details at 513-765-7950. Operating hours are Tuesday-Sunday from 10 a.m. to 5 p.m. (Closed on Mondays and home Bengals Sundays.)
Legacy Brick Program: The Reds Hall of Fame and Museum's Legacy Brick Program allows fans to secure a permanent place at Great American Ball Park. Bricks will be installed in the breezeway outside the Hall of Fame and each purchase includes a replica brick as a keepsake. Orders placed by the end of December will be installed before Opening Day. More info at www.redsmuseum.org.
2022 Single Game Tickets on Sale: During Black Friday Week (Nov 22-29), single-game tickets for all 2022 Reds regular-season home games will be on sale (excluding Opening Day). This is the first chance to reserve tickets early for the biggest games and best promotions in 2022. More info at www.reds.com/tickets.
Reds Authentics: Game-used, one-of-a-kind, autographed and authenticated baseballs, bats, helmets and jerseys make great holiday gifts. Items can be purchased at www.reds.com/Authentics. Proceeds from Reds Authentics sales and auctions benefit the Reds Community Fund.
Holiday Flex Vouchers: Looking for a stocking stuffer you can give to your favorite Reds fan? Purchase Reds Holiday Flex Vouchers and let them choose which games they want to see in 2022. Purchase vouchers for most seating areas throughout the ballpark, including premium seating options at www.reds.com/Holiday.
2022 Season Tickets: Season ticket memberships are now available for the 2022 season. From a full season to all 13 Saturday games, there are a variety of membership options to fit your schedule and budget. More info at www.reds.com/Membership.
Reds Gift Cards: Reds Gift Cards are the perfect option for your favorite Reds fan. Gift cards can be loaded with any denomination ($10 and up) and redeemed for Reds tickets, concessions and merchandise at Great American Ball Park and the Reds Team Shop: www.reds.com/GiftCards.
COURTESY CINCINNATI REDS MEDIA RELATIONS