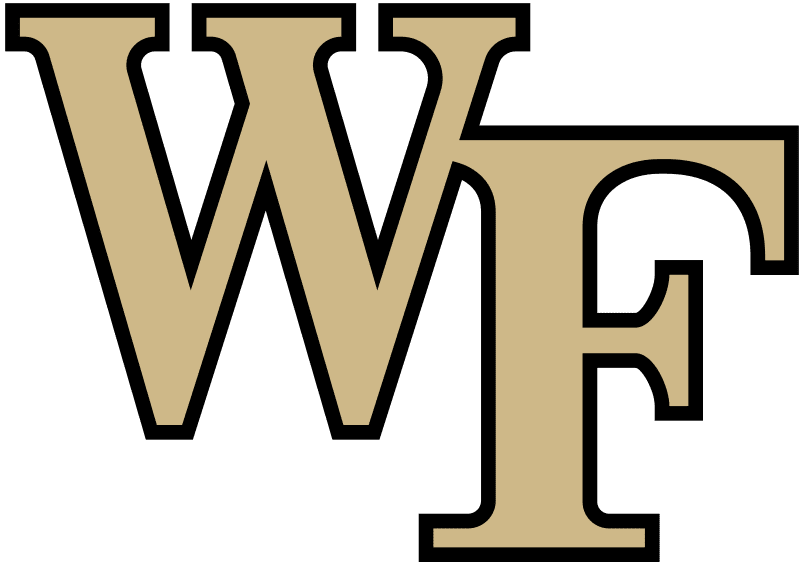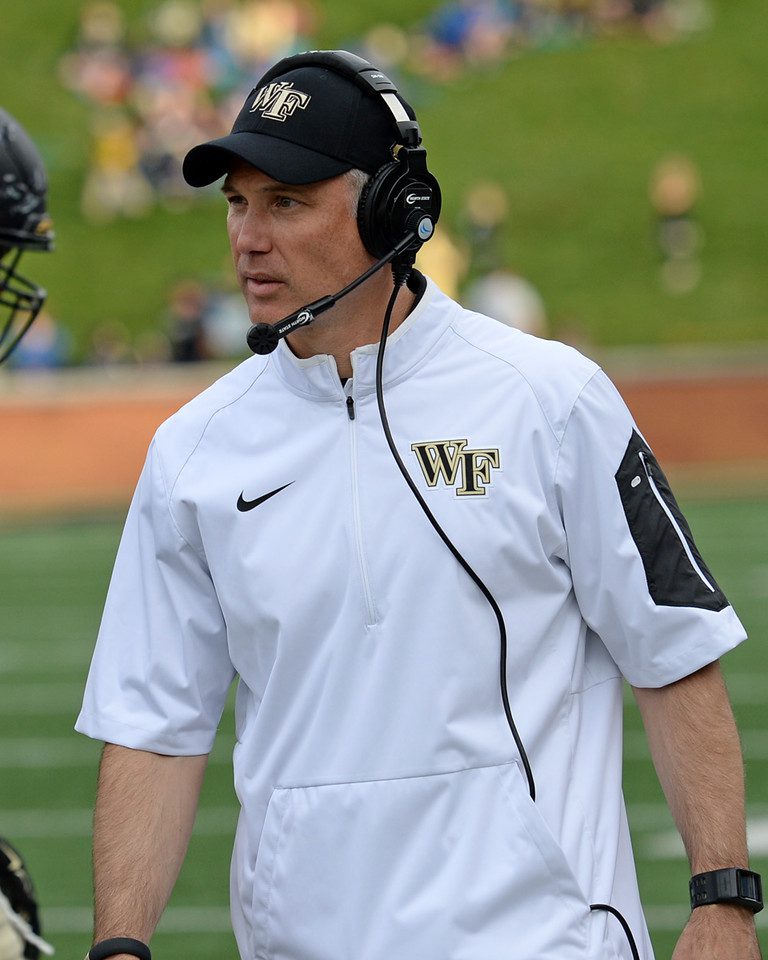 11/26/2021
WINSTON-SALEM, N.C. – Wake Forest head football coach Dave Clawson has signed a long-term contract extension to remain the head coach of the Demon Deacons, director of athletics John Currie announced today.
"Catherine, Courtney, Eric and I love Wake Forest and Winston-Salem, and it's a privilege to be the head football coach at Wake Forest University," said Clawson. "I want to thank President Susan R. Wente, John Currie and our entire University leadership for believing in our staff and the program we have built through the incredible efforts of our entire staff and student-athletes over the past eight years. Earlier this fall, John approached me about the University's interest in extending our relationship and furthering the long-term investment in our program and staff. Continuity of our staff has been a key factor in the success of our program and this is another key step in ensuring that we have the resources necessary to compete for championships and sustain and enhance the level of success our student-athletes have achieved on and off the field.
"I would like to thank President Emeritus Hatch and former AD Ron Wellman for their support and belief in our staff's vision back in December of 2013, and Dr. Wente and John for continuing that commitment to our student-athletes, community and fans to allow us to continue to build our program in areas that will make our University proud each day. Our team is excited to be headed to a program-record sixth-straight bowl game, and I look forward to working with our staff, student-athletes and recruiting more young men that will continue to elevate our program in everything we do."
"I commend Dave Clawson and the clear progress he has made in building strong, smart teams that compete at the highest level," said President Wente. "While Wake Forest's success on the field is evident, I am also so proud of the commitment Coach Clawson has to upholding our student-athletes to a high standard in the classroom and as leaders with integrity. He continues to be a leader that models excellence and collaboration for our community, and we are delighted that he will be with Wake Forest for years to come."
"Dave Clawson is an elite coach, leader and program builder and we are excited to announce this reaffirmation of his long-term commitment to Wake Forest University," said Currie. "Our desire is for him to finish his coaching career as Wake Forest's all-time winningest coach. Coach Clawson and his staff have brought an unprecedented amount of success to Demon Deacon football and he is truly one of the elite coaches in the country. Thanks to his leadership, our football student-athletes have experienced a school-record six-straight bowl games while continuing to raise the standard of excellence in the classroom and community."
Dave Clawson is now 49-47 in his eight-year tenure with the Demon Deacons. He is one of just five head coaches in program history to have a winning record in his coaching career at Wake Forest and the first since D.C. "Peahead" Walker (77-51-6; 1937-50) to do so. Additionally, Wake Forest is 15-2 at home since the start of the 2019 season and earned a perfect 6-0 mark this season. The unblemished home record in 2021 was the Deacs first since 1979 and just the third time since Wake Forest's 1970 ACC Championship team.
Meanwhile, six home wins ties the program record that was set in 2019. Wake Forest has won nine-straight games inside Truist Field, which marks the longest home winning streak in program history.
This past season saw a number of records fall, as the Demon Deacons earned the school's highest Associated Press Ranking in school history (No. 10; Oct. 31, 2021) and College Football Playoff Ranking (No. 9; Oct. 31, 2021).

Including 2021, Wake Forest has only won nine games in a season three times in program history (2006, 11-3; 2007, 9-4) and the Deacs six Atlantic Coast Conference wins this fall are tied for the most league victories in program history (2006).
Clawson's three bowl victories are tied for the school record for bowl wins by a Demon Deacon head coach.
Wake Forest broke its all-time scoring record for a single season (2017: 459) at Clemson last weekend as the Demon Deacons are now up to 474 combined points this season. Wake Forest is currently averaging 43.1 points per game, which would be another school-record setting season. Coach Dave Clawson and Warren Ruggiero averaged 36.0 ppg. in 2020, 35.3 ppg. in 2017, 32.8 ppg. in 2018 and 31.8 ppg. in 2019.
Wake Forest and Clemson are the only schools in the Atlantic Coast Conference to average over 30 ppg. over the past four years. The Demon Deacons are well on pace to achieve this mark again.
Clawson is set to finish his 22nd season as a collegiate head coach in 2021 and he currently has a career record of 139-127. His 139 victories rank him 16th in career wins among active Division I FBS head coaches.
All the recent success on the gridiron has galvanized the Winston-Salem and Wake Forest community and Truist Field hosted its largest crowd since 2011 on Nov. 13, 2021 when 34,503 fans attended the Demon Deacons win over No. 16 NC State.
That aforementioned Big Four contest was Wake Forest Athletics second-straight home sell out, which marked the first time since 2006 that the program accomplished that feat. Additionally, this fall was the first time since the 2017 season that Wake Forest sold out two games in the same season.
Those sellouts included record student crowds with a top mark of 4,584 attending the NC State game and rushing the field afterwards. Wake Forest Athletics hosted over 80 percent of its student body multiple times during the 2021 season. 
COURTESY WAKE FOREST ATHLETIC COMMUNICATIONS