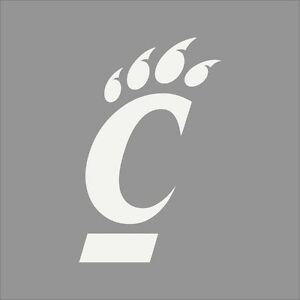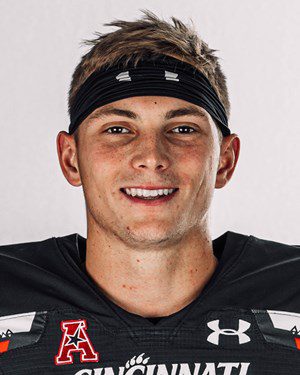 2020: Limited to six games on the season due to injury. Totaled 17 receptions for 315 yards and three TDs. Continued his big-play prowess, leading UC with an 18.5 yards per catch average. Had a reception in every game he played in. Finished with six catches of 20 or more yards, including a season-long 45-yard strike from QB Desmond Ridder in the AAC Championship game. Made his 2020 debut at SMU with three catches for 22 yards. Had three receptions for 61 yards against Memphis, including a leaping 43-yard TD grab to open the scoring. Hauled in a 35-yard reception at UCF. Finished with a monster game against Tulsa, finishing with a career-best 146 receiving yards on five catches, including a 36-yard TD reception and catches of 31, 45, 14 and 20 yards in the conference-title clincher. Opened the scoring for UC in the Chick-fil-A Peach Bowl with a 14-yard TD catch and finished with three receptions for 28 yards.
2019: Played in all 14 games, making 13 starts at wide receiver … big-play wideout averaged a team-high 17.6 yards per reception … was second on the squad with 37 catches for and two touchdowns … his 652 receiving yards led the Bearcats … his 10 plays of 20 or more yards was third on the team … had seven catches of 30 or more yards and two over 50 yards … also recorded three tackles on punt coverage … made his first career start in the opener against UCLA and his first reception was a career-long 52-yard catch which set up UC's first TD of the season … had four receptions for 93 yards at Ohio State … set career highs with six catches for 108 yards at Marshall … first career TD came against the Herd on a 17-yard pass from QB Desmond Ridder … found the end zone again a week later with an 11-yard TD catch in the upset win over UCF … had two catches for 59 yards at Houston and three for 63 yards against Tulsa … totaled nine catches for 164 yards in back-to-back road games against Memphis … finished the season with three receptions for 31 yards in the Birmingham Bowl against Boston College … named to the 2019 AAC All-Academic Team.

2018: Played in 11 games as a true freshman … spent most of the season as a special-teams demon, recording six tackles … briefly switched to linebacker during practice for the Military Bowl against Virginia Tech.
PRIOR TO UC: Two-way player for coach Chad Hetlet at Glendbard West … 247Sports.com ranks him as a three-star prospect and the No. 24 player in the state of Illinois … helped lead Glenbard West to a West Suburban Silver Conference Championship … tabbed as an Illinois High School Football Coaches Association (IHSFCA) Class 8A selection, a spot on the DuPage County All-Area Team, Suburban Life All-Area team, MVP of the West Suburban Silver in 2017 and a first-team all-league selection … had 25 receptions for 372 yards and five TDs … also added three sacks, four interceptions and returned punts … named MVP of the West Suburban Silver … Chicago Sun–Times tabbed him as one of its Top-10 receivers entering the 2017 campaign … multiple-sport athlete as a prep who played football, volleyball, basketball along with running track … part of a Glenbard West IHSFCA Class 8A state semifinal squad in 2016 … earned Illinois HS Football Coaches Association First-Team All-State Class 8A honors, DuPage County football All-Area team and All-West Suburban Silver honors … averaged nearly 30 yards on his 28 catches, seven which went for TDs … chose the Bearcats over a reported list of almost 20 offers, including Illinois, Minnesota, Missouri and Wisconsin … father, Greg, played football at Northwestern … mother, Stephanie, played volleyball for the Wildcats … one of three brothers … Justin played basketball at William & Mary and North Carolina while Caden is a prep basketball player and golfer.
COURTESY UC ATHLETIC COMMUNICATIONS