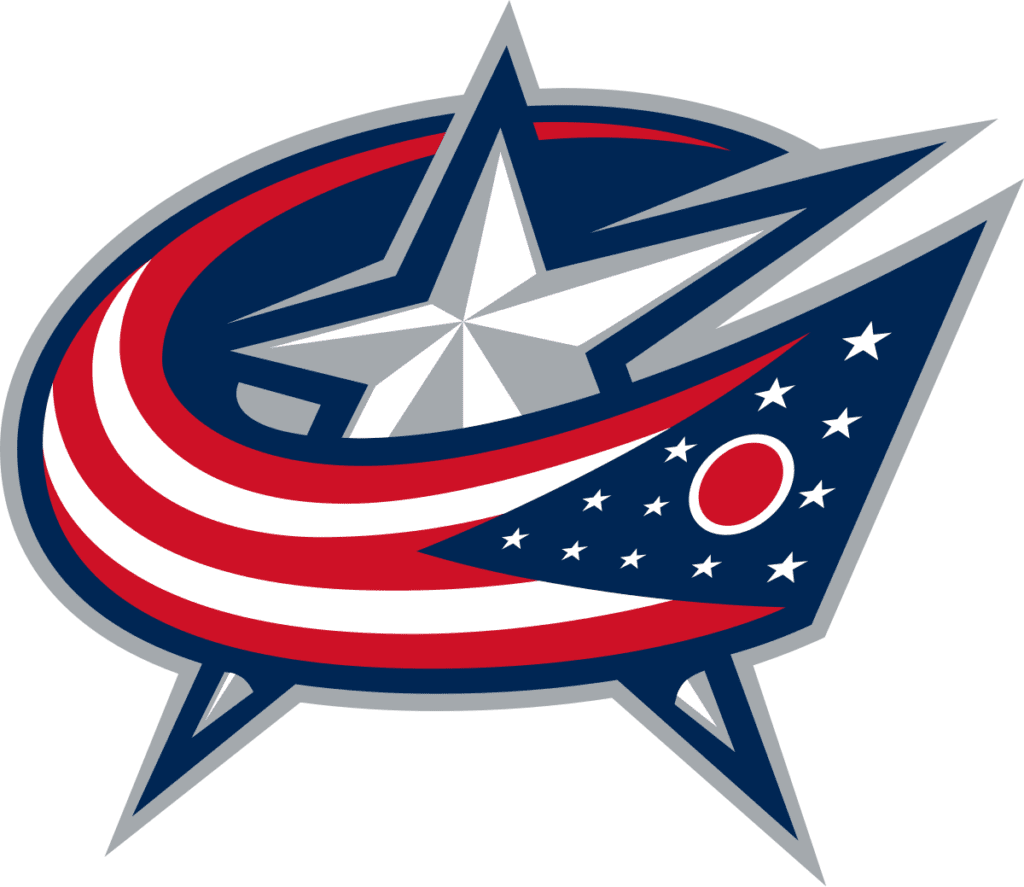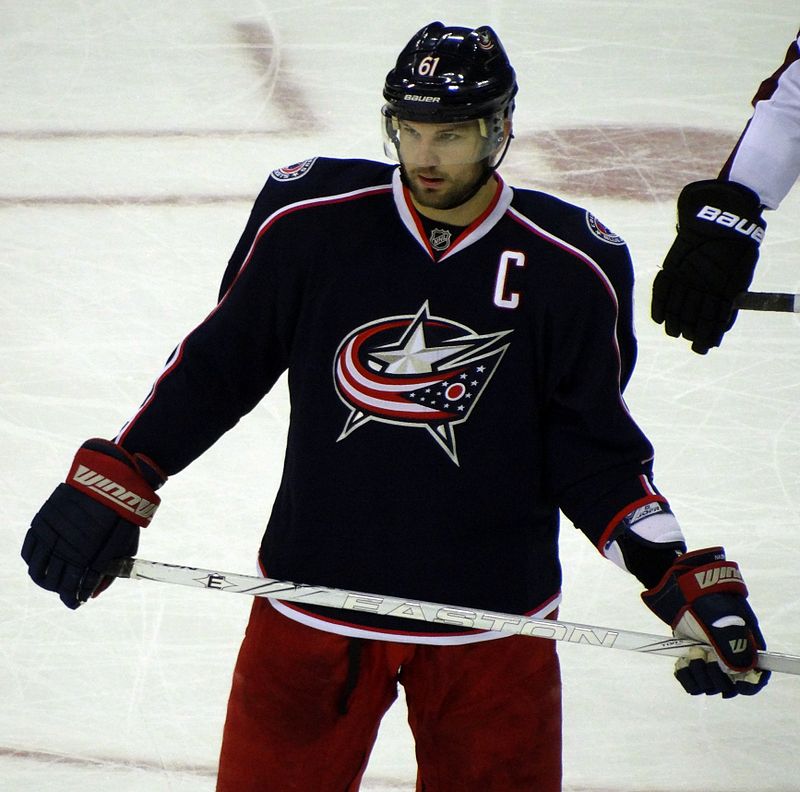 Club's all-time leading scorer will be the first player in franchise history to have his number retired
COLUMBUS, OHIO – The Columbus Blue Jackets announced today that Rick Nash will be the first player in franchise history to have his jersey retired when his number 61 is raised to the rafters above Nationwide Arena prior to the Blue Jackets game against the Boston Bruins on Saturday, March 5.
Nash is the franchise's all-time leader in games played, goals, assists and points as he registered 289 goals and 258 assists for 547 points with 568 penalty minutes in 674 games from 2002-12. The club's captain from 2008-12, he represented the Blue Jackets at five All-Star Games and won a Maurice "Rocket" Richard Trophy and the NHL Foundation Player Award during his nine seasons with the club.
"Rick Nash was the face of our franchise and our best player for a decade and represented our club on and off the ice with excellence, class and humility," said Blue Jackets Majority Owner John P. McConnell. "No one is more deserving of this honor than he and we are looking forward to celebrating Rick and his family in what will be a historic and memorable night for all of us on March 5th."
"This is incredibly exciting, not only for Rick and his family, but for our entire organization and our great fans," said Blue Jackets President of Hockey Operations John Davidson. "Only one player can be the first to have their jersey retired by a franchise and with everything that Rick has meant to the Blue Jackets it is fitting that he is the one."
The Blue Jackets selected the Brampton, Ontario native with the first overall selection at the 2002 NHL Draft at Air Canada Centre in Toronto after acquiring the top pick from the Florida Panthers in exchange for the third overall pick and future considerations. Less than four months later, Nash made his NHL debut on Oct. 10, 2002 vs. Chicago and scored his first career goal in a 2-1 win. He went on to tally 17-22-39 in 74 games that season, earning NHL All-Rookie Team honors and was a finalist for the Calder Memorial Trophy as the NHL's top rookie.
The following season, Nash became the youngest player in NHL history to lead the league in goal scoring and the eighth teenager in NHL history to score 40 goals in a season as he tallied 41-16-57 in 80 games and shared the Maurice "Rocket" Richard Trophy with Jarome Iginla and Ilya Kovalchuk. He also made his All-Star Game debut that year at Xcel Energy Center in St. Paul, Minnesota.
During his tenure as a Blue Jacket, Nash appeared in every All-Star Game held between 2004-11 (2004, 2007, 2008, 2009, 2011). He collected 7-5-12 in those five games, including 2-2-4 in 2007 at Dallas' American Airlines Center and a hat trick in 2008 at Atlanta's Philips Arena. In the latter, he set an All-Star Game record by scoring just :12 into the game, breaking the previous mark of :19 set by Detroit's Ted Lindsay in 1950.
He led the club in goals in each of his final eight seasons, scoring 30 or more goals seven times, including five consecutive seasons from 2007-12. He was the team's top point-producer in 2003-04 and then in each of his final five seasons with the club, including 2008-09 when he racked up a career-high 40-39-79 in 78 games and led the Blue Jackets to their first-ever appearance in the Stanley Cup Playoffs. At the conclusion of the 2008-09 season, Nash won the National Hockey League Foundation Player Award, presented to a player "in recognition of his commitment and service to charities in his community."
Nash's impact as a Blue Jacket was felt off the ice as well as on it as he was active in the central Ohio community throughout his time with the club. Among the programs he spearheaded as a player were:
The #61 Club that encouraged students to make healthy choices and through the #61 Club Good Health Challenge, provided more than 30 tickets to every Blue Jackets home game to students who make 61 healthy choices in a month.
Donated $100,000 to The Ohio State University Athletics Department to endow a scholarship for a student-athlete.
Was a founding donor of the John H. McConnell Scholarship Fund in memory of the Blue Jackets founder and majority owner.
Made a $5,000 contribution to the 2009 Quebec Pee Wee team that represented Columbus, to pay for travel expenses so families would be able to attend with their children.
Donated $15,000 annually to Santa's Silent Helpers, which assisted families with children, single mothers and the elderly in central Ohio experiencing financial hardships.
Developed the "Rick Bands" program to promote leadership and character among local youth with sales of the wristbands benefitting the Columbus Blue Jackets Foundation.
Served as the spokesperson for several charitable initiatives including The Columbus Dispatch Newspapers in Education program; Jackets For Jackets, which collected coats during the holiday season; and the Time Warner Cable Adult Literacy Campaign.
Nash was traded to the New York Rangers on July 23, 2012 and spent the next six seasons with the club. He scored a career-high 42 goals with the Rangers in 2014-15 and represented the club at the All-Star Game held at Nationwide Arena that year. His final season in 2017-18 included 11 regular season and 12 Stanley Cup Playoffs games with the Bruins. During his 15-year career, he registered 437-368-805 with 750 penalty minutes, 232 power play goals and 73 game-winners in 1,060 career games. He added 18-28-46 and 32 penalty minutes in 89 career Stanley Cup Playoff appearances.
Nash returned to the Blue Jackets as a special advisor to General Manager Jarmo Kekalainen in 2019 and was named the franchise's director of player development in June 2021.
The Blue Jackets return to action on Friday when they host the Washington Capitals. Game time from Nationwide Arena is 7 p.m. ET. The game will be broadcast live on Bally Sports Ohio and streamed on the Bally Sports app. The game may also be heard on the Blue Jackets Radio Network, including locally on Columbus Alternative 105.7 FM.
RICK NASH AS A BLUE JACKET
June 22, 2002 – First overall pick at NHL Draft, Toronto
2002-03 – NHL YoungStars Game
2002-03 – NHL All-Rookie Team
2002-03 – Calder Memorial Trophy Finalist
2003-04 – NHL All-Star Game
2003-04 – "Rocket" Richard Trophy (youngest player in NHL history to lead league in goal-scoring at the time)
2003-04 – Eighth teenager in NHL history to score 40 or more goals in a season
2004-05 – Most Valuable Player at IIHF World Championships (Canada)
2005-06 – 14th player in NHL history to score 30 or more goals in a season in fewer than 60 games played
2005-06 – Olympic Games (Canada)
2006-07 – NHL All-Star Game
2006-07 – Most Valuable Player at IIHF World Championships (Canada)
2007-08 – NHL All-Star Game – Scored :12 into the game, breaking Ted Lindsay's record for fastest goal at the start of an All-Star Game set in 1950 (:19)
2007-08 – All-Star Team at IIHF World Championships (Canada)
Mar. 7, 2009 at Detroit – First player since Montreal's Maurice "Rocket" Richard in 1948 to record an "unassisted" hat trick
2008-09 – NHL All-Star Game
2008-09 – NHL Foundation Player Award
2009-10 – Olympic Gold Medal (Canada)
2010-11 – NHL All-Star Game
2011-12 – Led club in goals for the eighth-straight season, topping 30 goals for the fourth year in a row
2011-12 – Led club in points for the fifth season in a row
CBJ FRANCHISE RECORDS HELD BY RICK NASH
Most Games Played, Career: 674
Most Goals, Career: 289
Most Assists, Career: 258
Most Points, Career: 547
Most Power Play Goals, Career: 83
Most Power Play Points, Career: 182
Most Game-Winning Goals, Career: 44
Most Shots on Goal, Career: 2,278
Most Shootout Goals, Career: 26
Most Shootout-Deciding Goals, Career: 9
Most Multi-Goal Games, Career: 46
Most Multi-Assist Games, Career: 39
Most Multi-Point Games, Career: 137
Most Goals, Season: 41, 2003-04 (tied)
Most Power Play Goals, Season: 19, 2003-04
Most Shorthanded Goals, Season: 5, 2008-09
Most Shots on Goal, Season: 329, 2007-08
Most Hat Tricks, Season: 2, 2008-09 (tied)
Most Ice Time for Forwards, Season: 21:10, 2008-09
Fastest Goal from Start of a Game: :10, Jan. 11, 2006 vs. Pittsburgh (tied)
‐ CBJ ‐
Single game tickets for all home games played at Nationwide Arena during the 2021-22 season are on sale now.  Full and partial season tickets for the Blue Jackets' 2021-22 campaign are also currently available for purchase.  Information on all ticketing options can be obtained by calling (800) NHL‐COLS or by visiting BlueJackets.com.
COURTESY BLUE JACKETS COMMUNICATIONS