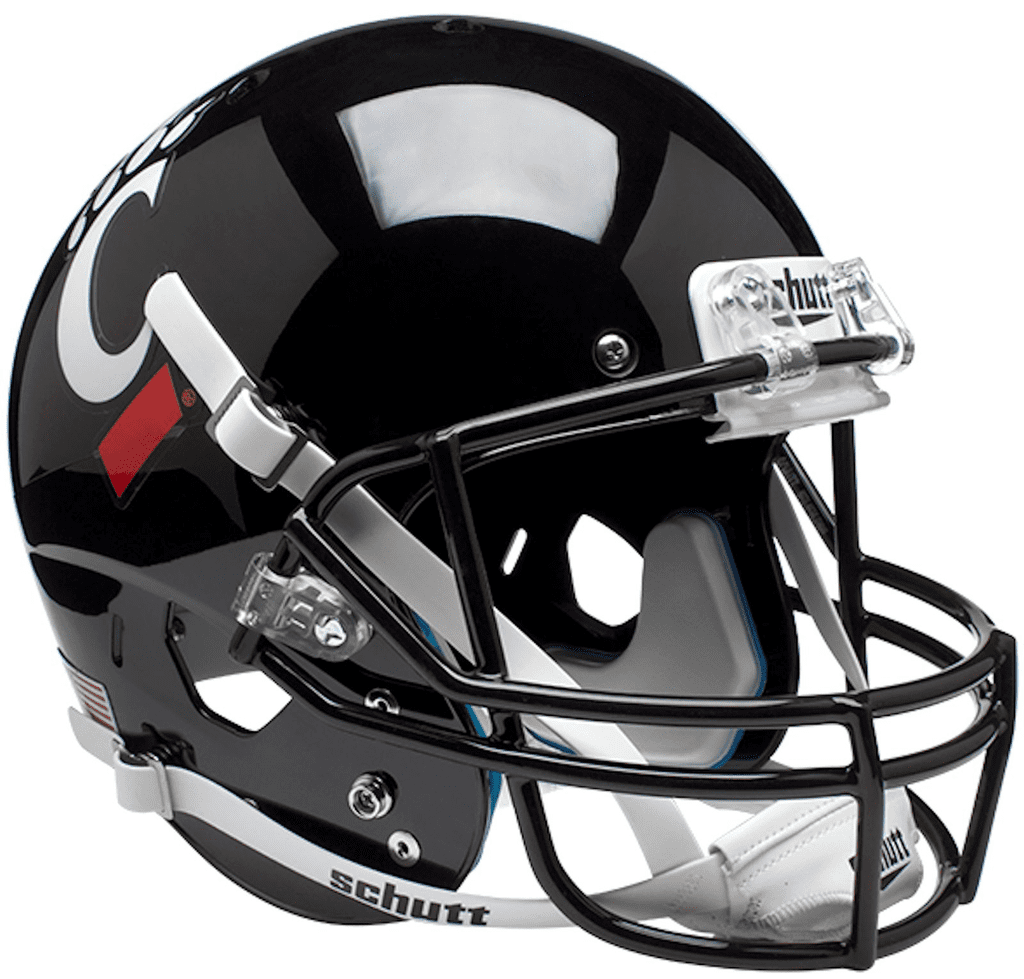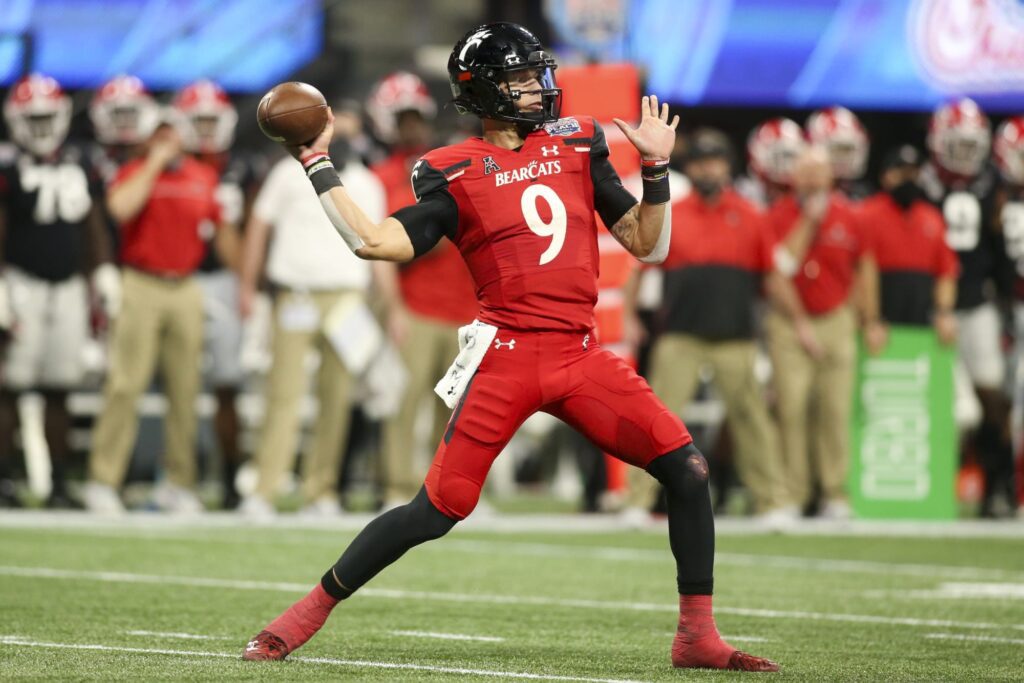 November 06, 2021
CINCINNATI – The No. 2-ranked Cincinnati football team moved to 9-0 for the second straight year and fourth time in school history on Saturday by defeating Tulsa in a hard-fought game, 28-20, inside Nippert Stadium. 
 
The victory was a fitting end to a day that started before dawn as thousands of Bearcats' fans and supporters crowded The Commons at the center of campus for ESPN College GameDay's first-ever trip to UC. 
 
The Bearcats stopped the Golden Hurricane eight times inside the 12-yard-line in the final two minutes to secure the victory.
 
Cincinnati led 28-20 late in the fourth quarter when it stopped Tulsa on fourth-and-goal with under two minutes left. Senior quarterback Desmond Ridder fumbled on Cincinnati's ensuing possession, giving the Golden Hurricane the ball back with four chances from the UC 3-yard-line.
 
The Blackcats defense stood up, however. Cincinnati made four consecutive stops on Tulsa run plays, including three at the 1-yard-line. Senior linebacker Darrian Beavers met running back Steven Anderson behind the line of scrimmage, and Anderson's last-ditch effort was fumbled into the end zone and recovered by senior defensive lineman Jabari Taylor to end the game.
 
"No matter what, you have to find ways (to win)," Cincinnati head coach Luke Fickell said. "We just find a way to make plays. (Tulsa) found a way to get the ball back, some way, and we make four more plays. We have to come out of this saying, 'This is a fighting group,' and they really are. It might not be flashy, it might not be perfect. That's what we pride ourselves on in the locker room." 
 
Ridder passed for 274 yards and two touchdowns and added 43 yards and one touchdown on the ground. He became the fifth quarterback in FBS history to win 40 games in his career. He also became the only active FBS quarterback with 8,000 career passing yards and 2,000 career rushing yards. His two touchdown passes brought him within one of the UC career record.
 
On the defensive end, Beavers, defensive lineman Curtis Brooks and cornerback Coby Bryant each forced a fumble and Joel Dublanko led the team with a career-high 17 tackles. Bryan Cook also had a career-high 14 tackles.
 
The Bearcats came out firing on offense to start the game. The Ridder-led air attack began the day with a 17-yard pass to Michael Young and 33-yard pass to Jerome Ford. Ridder then put the finishing touch on the Bearcats' opening drive with his 26th career rushing touchdown from three yards out. Later in the quarter, Ridder led another touchdown drive that included a 36-yard strike to a wide-open Alec Pierce and ended with Jerome Ford's 15th rushing touchdown of the year.
 
Ridder tossed touchdowns to Pierce and Young in the third quarter to make a 14-12 halftime lead balloon to 28-12.
 
Tulsa answered in the fourth quarter with a 10-play, 82-yard drive that culminated in a Davis Brin touchdown pass to JuanCarlos Santana. The Golden Hurricane converted the ensuring two-point conversion to make the score 28-20.  
COURTESY UC ATHLETIC COMMUNICATIONS