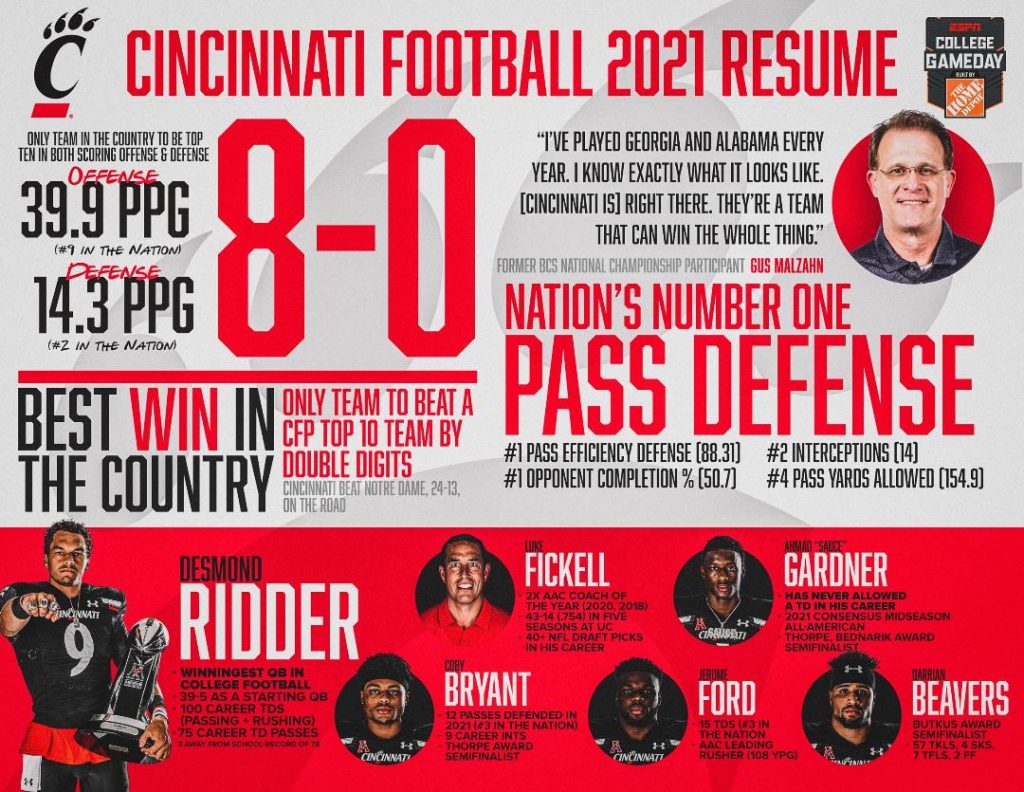 The undefeated Bearcats are the only team with a double-digit victory over a CFP Top 10 team (24-13 win at Notre Dame).
UC is also the only team in the country that ranks in the Top 10 in scoring offense (39.9 ppg – 9th) and scoring defense (14.3 – 2nd).
Cincinnati is 17-1 over the last two seasons with its only loss coming to current-No. 1 Georgia (24-21) in the 2020 Peach Bowl in a game where star CB Ahmad Gardner did not play.
COURTESY UC ATHLETIC COMMUNICATIONS