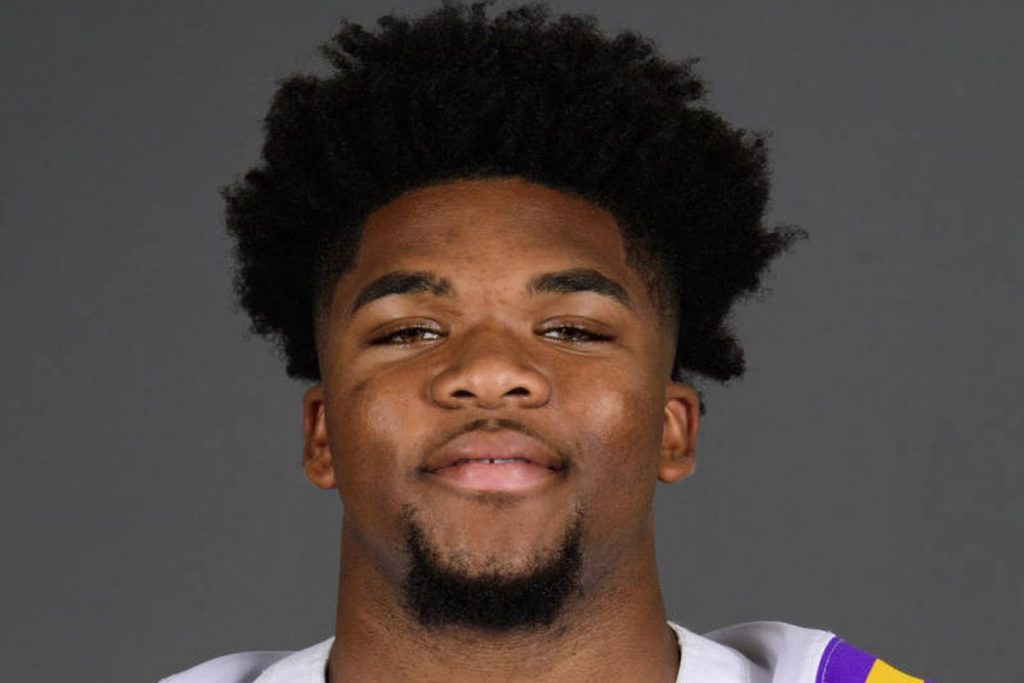 BATON ROUGE — Tyrion Davis-Price set a single-game LSU Football rushing record with 287 yards, as the Tigers outscored No. 20 Florida, 49-42, on a Homecoming Saturday afternoon in Tiger Stadium.
Davis-Price, a junior from Baton Rouge, thrilled the home crowd with 36 carries including touchdown runs of 18, 40 and 25 yards. The previous LSU single-game rushing record was 285 yards, set in 2016 against Texas A&M.
On a blue-sky but windy fall morning kickoff, LSU (4-3, 2-2 SEC) leaned on Davis-Price and the Tigers' offensive line down the stretch, running the ball on 23 of its final 25 offensive snaps. LSU often employed a six-man front along with first-time-starting tight end Jack Mashburn to create running lanes in the Gators' front seven.
LSU quarterback Max Johnson battled the wind to connect with junior wide receiver Jaray Jenkins for three more touchdowns including a 1-yard score on fourth-and-goal with 3:30 remaining in the contest that gave LSU its final margin. The TD was Johnson's only pass attempt in the fourth quarter. The sophomore signal caller finished 14-of-24 passing for 133 yards with three touchdowns. He was sacked only once.
In a final defensive stand, LSU senior linebacker Damone Clark intercepted Florida's Anthony Richardson at the LSU 30-yard line, allowing Davis-Price and the Tigers offense to run out the clock.
Earlier in the contest, sophomore cornerback Dwight McGlothern – who started for the second time in his LSU career – returned an interception 37 yards for a touchdown to put LSU ahead 28-13 only 48 seconds in the second half.
Clark led LSU with 11 tackles, while linebacker Micah Baskerville , safety Cameron Lewis and defensive end BJ Ojulari each had nine. Baskerville earned his first career interception off a pass breakup by cornerback Cordale Flott , while cornerback Jay Ward had a 26-yard interception return to go with six tackles.
LSU finished with 321 net rushing yards, while holding Florida to 138. The Tigers scored 21 points off four turnovers.
Florida fell to 4-3 overall and 2-3 in SEC play. The Gators used two quarterbacks – starter Emory Jones and backup Anthony Richardson. Jones was 12-of-19 for 161 yards with a touchdown and two interceptions, while Richardson was 10-of-19 passing for 167 yards with three touchdowns and two interceptions. Richardson led Florida with 37 net rushing yards with a score, while Justin Shorter had game highs of six catches for 113 yards and scored twice.
COURTESY LSU ATHLETIC COMMUNICATIONS