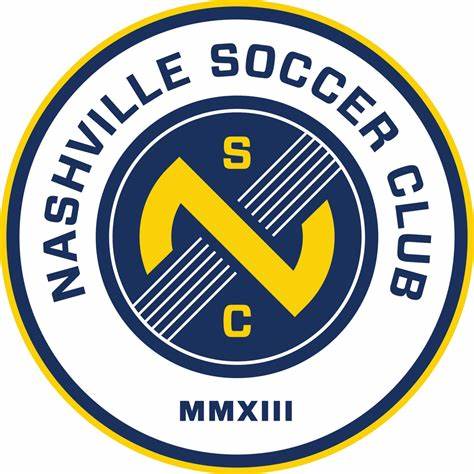 OCT. 20 | 7:30 PM CT
NISSAN STADIUM | NASHVILLE, TENN.
GAME NOTES
HOME: 8W-0L-7D AWAY: 3W-3L-8D
GENERAL INFO
Location……………………..Nashville, TN
Founded………………………………….. 2013
Colors..Acoustic Blue/Electric Gold
League …………Major League Soccer
Conference…………………………Eastern
Majority Owner………….. John Ingram
CEO……………………………………. Ian Ayr
CLUB HISTORY
Nashville FC (NPSL) ……….2014-2016
Nashville SC (USL PDL)……………2017
Nashville SC (USL)………….2018-2019
Nashville SC (MLS)…..2020-present
NISSAN STADIUM
Capacity………………………………………..69,143
NSC MLS Home Record……. 12W-2L-12D
Opened……………………………………………1999
Surface……………….Tifsport Bermuda Sod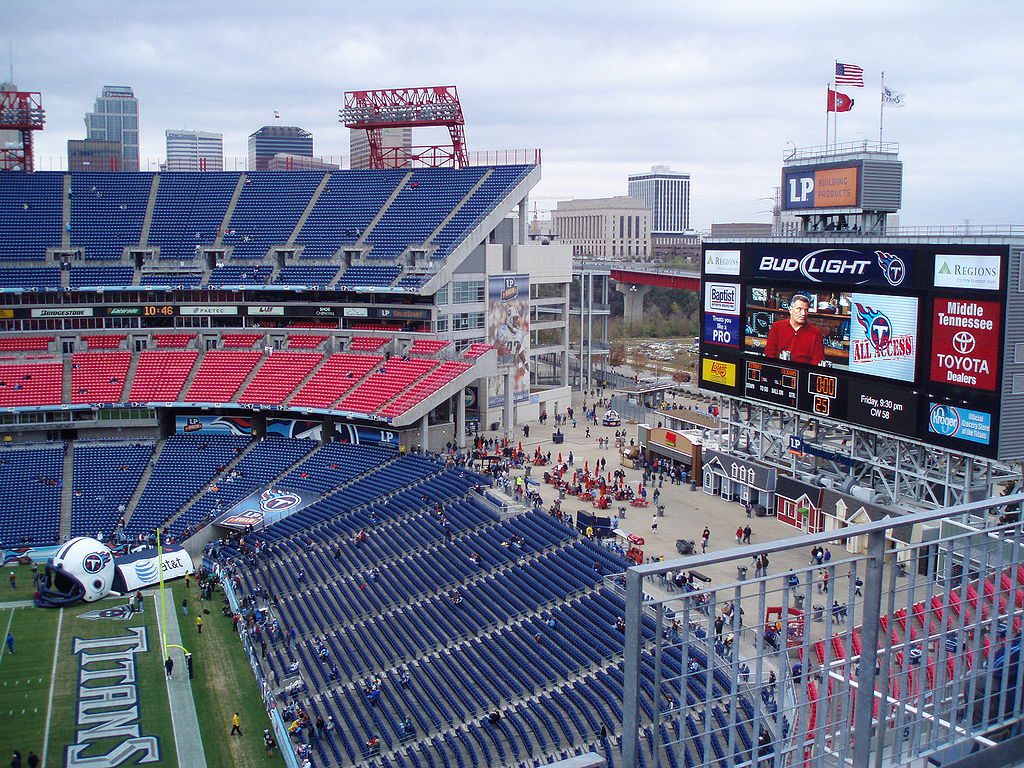 MATCH
OFFICIALS
REFEREES
(REFEREE) ALEX CHILOWICZ
(AR1) ERIC WEISBROD
(AR2) CHRIS ELLIOTT
FOURTH OFFICIAL
SILVIU PETRESCU
VIDEO ASST. REFEREES
(AR) SORIN STOICA
(AVAR) TJ ZABLOCKI
BROADCAST
TALENT
TV: MYTV30
Tony Husband (Lead Commentator)
Jamie Watson (Color Commentator)
Kelly Glendenning (Color Commentator)
RADIO (E): ESPN 94.9
John Freeeman (Lead Commentator)
Wes Boling (Color Commentator)
RADIO (S): EL JEFE 96.7
Alexis Martinez (Lead Commentator)
Manfred Villalobos (Color Commentator)
P L A Y E R
A V A I L A B I L I T Y
REPORT
QUESTIONABLE
N/A
OUT
LOVITZ – FOOT
SUSPENDED
N/A
PREVIOUS
MATCHDAY
ROSTER
Joe Willis
Walker Zimmerman
Eric Miller
Dave Romney
Taylor Washington
Jack Maher
Brian Anunga
Dax McCarty
Luke Haakenson
Hany Mukhtar
CJ Sapong
SUBS
Jalil Anibaba
Abu Danladi
Dylan Nealis
Daniel Ríos
Aké Loba
Jhonder Cádiz
Alex Muyl
Matt LaGrassa
Bryan Meredith
NASHVILLE SC
Q U O T E S H E E T
GARY SMITH – HEAD COACH
OPENING STATEMENT AFTER THE NIL-NIL RESULT
AGAINST D.C. UNITED
""A fantastic point for us in a very difficult environment.
A team that's been exceptionally purposeful and
positive here. I believe their last four games here, four
wins at home [and] 12 or 13 goals, I've been told. So,
I'm delighted to take a point away from this difficult
away fixture. I'm just as happy and pleased about the
way that the group went about their business. There
were some things we looked at and worked on in the
period we've had off and it's always difficult once
you've had that spell of down time, two weeks without
a game after having so many games in a short period
of time, you can sometimes find that the players don't
get into gear quick enough. That cannot be said about
tonight. The only disappointment was that we were
unable to carve out many clear opportunities, and,
you know, when you look at the type of competition
in front of us, as I've said, the point was terrific,
and I'm just looking for the icing on the cake now."

ON THE PLAY OF THE BACKLINE ON SATURDAY
"First and foremost, the backline was without two
starting fullbacks, wingbacks, in [Dan] Lovitz and
[Alistair] Johnston. The fact that Walker [Zimmerman]
has had a tough period away on international
duty I think speaks volumes to his character and
capabilities. In general, I thought they did a very very
good job. The challenge was always to try and keep
a very energetic and forceful team at bay, maybe ask
them some questions they had not been asked in a
little while, and not allow them to do a lot of things
that they like doing. I guess that's every game, but it's
not always easy to practice. The guys did a fabulous
job. And as far as set pieces and aerial difficulties, I
think there was one second phase situation that in the
end, you know, Joe [Willis] makes a fabulous save, but
I thought for the vast majority, we looked in control,
capable and very difficult to play against… CONT:
" "As far as the other end of the field, you
know, I thought we made some good
choices in the middle third to manage
some particular moments. Were we able
or capable of getting beyond their backline
and being a little more aggressive? Not
as much as we maybe would have liked.
That could've been due to the lack of
guys like Randall Leal in the group, who
had a different dimension. And maybe the
likes of Godoy, who are very capable of
breaking lines quickly and maybe seeing
a more positive pass. So we are without
four starters today, and that's not saying
that the guys that came in didn't do a
good job – because they did. But the guys
who were not in the group possess some
qualities, when we're at full strength, I
think you can see the slight difference
and the slight changes in the dynamic of
the way that we play. Tonight, it was vitally
important we got something out of the
game. I'd loved to have won it, I'd loved
to have created more chances, but the
fact was, the game as it presented itself,
was one that was going to be very very
competitive, and we were certainly that."
JACK MAHER- DEFENDER
ONTHE NIL-NIL RESULT AGAINST D.C.
UNITED
"I thought we did really well, we had a
really good game plan going into it. One
of the things we wanted to do was just
have guys: me, [Walker Zimmerman],
[Dave Romney], very central, very
compact, and give [D.C. United] wide
spaces but whenever it came into the box
we were really good and really clinical."
NASHVILLE SC STORYLINES
COMING BACK HOME
Nashville Soccer Club returns to the pitch on Wednesday to host
Columbus Crew at Nissan Stadium. Kickoff for Wednesday's
match is slated for 7:30 p.m. CT and will be the second and final
time this season Nashville and Columbus will square off in the
regular season. Nashville SC owns an all-time record of 0W-2L1D against the Crew. Earlier this season, Nashville and Columbus met on July 21 at Lower.com Field in Columbus in a nil-nil draw.
RECAP OF THE WEEKEND
Nashville SC is coming off a nil-nil draw against Eastern Conference
foe D.C. United on Saturday night at Audi Field. For Nashville, it was the
club's third consecutive road clean sheet. The Boys in Gold have not
allowed a road goal since Sept. 22 in a 5-1 victory over Inter Miami CF.
CHASING HISTORY AT HOME
Nashville SC returns home for the first time since Sept. 29, owning
the league's longest active home unbeaten streak at 15 regular
season home matches without a loss. The streak extends to 16
matches overall as the Boys in Gold earned a win against Inter Miami
CF in Nov. 2020 during the Audi MLS Cup Playoffs. Nashville SC is in
the midst of chasing an unbeaten home season, as the Boys in Gold
would become the seventh team in the history of the league to do
so; six teams in MLS history have made it through an entire season
without a loss at home, the last the Philadelphia Union in 2020.
TAKIN' CARE OF BUSINESS
Nashville SC has taken care of business on the pitch this
season, allowing just 26 goals this season, the fewest in the
Eastern Conference. Nashville SC has scored the third most
goals in the Eastern Conference with 46 and the club's +20
goal-differential is the second best in the Eastern Conference.
Nashville SC has recorded the most clean sheets of any
team in MLS with 13 and has earned the highest headed duel
percentage in the Eastern Conference at 52.6 percent this season.
COACH OF THE YEAR, CAREER YEAR
Head Coach Gary Smith has earned 11 wins this season, one win shy
of tying his career-high in MLS for wins in a regular season. Smith
achieved 12 wins twice before (2010 and 2011 with Colorado Rapids)
Smith has used 26 lineup combinations in 29 matches this season
(note courtesy of Wes Boling of Nashville SC Radio). Smith owns an
overall record of 21W-11L-23D as the manager of Nashville SC with
a winning percentage of .590 percent. Smith has never lost a home
match in his MLS managerial career when scoring the first goal of
the match; a record of 34W-0L-14D and an .854 winning percentage.
MVP-MVP-MVP
MVP candidate Hany Mukhtar continues his stellar form in his
sophomore season in MLS. He is tied for second in MLS in goals
assists with 22. Mukhtar also ranks in the top six among all
MLS players in goals (13), shots (80), and shots on target (38). He
also leads Nashville SC in these respective categories.
Mukhtar has been selected to the MLS Team of the Week
five times, the most of any Nashville SC player this season.
ACCURATE ANIBAL
Midfielder Aníbal Godoy ranks second in MLS in
passing accuracy at 92.36 %, trailing only Darlington
Nagbe (94.9%). Godoy has the most accurate passes in
opponents' zones among Nashville SC players with 486
passes. Godoy captained every match for Panama in the
most recent World Cup qualifying window of matches.
RELIABLE ROMNEY
Defender Dave Romney remains the only outfield player
for Nashville SC to play all 2,610 minutes this season. He
has also played all 4,920 minutes in Nashville SC's history.
DOUBLE TROUBLE
Nashville SC has two players with 10 or more goals scored
in 2021 on its roster in Hany Mukhtar and free agent signing
CJ Sapong. Hany Mukhtar has recorded 13 goals this season
and leads the team in goals, followed by Sapong. Sapong has
also reached the double-digit plateau this season with 10.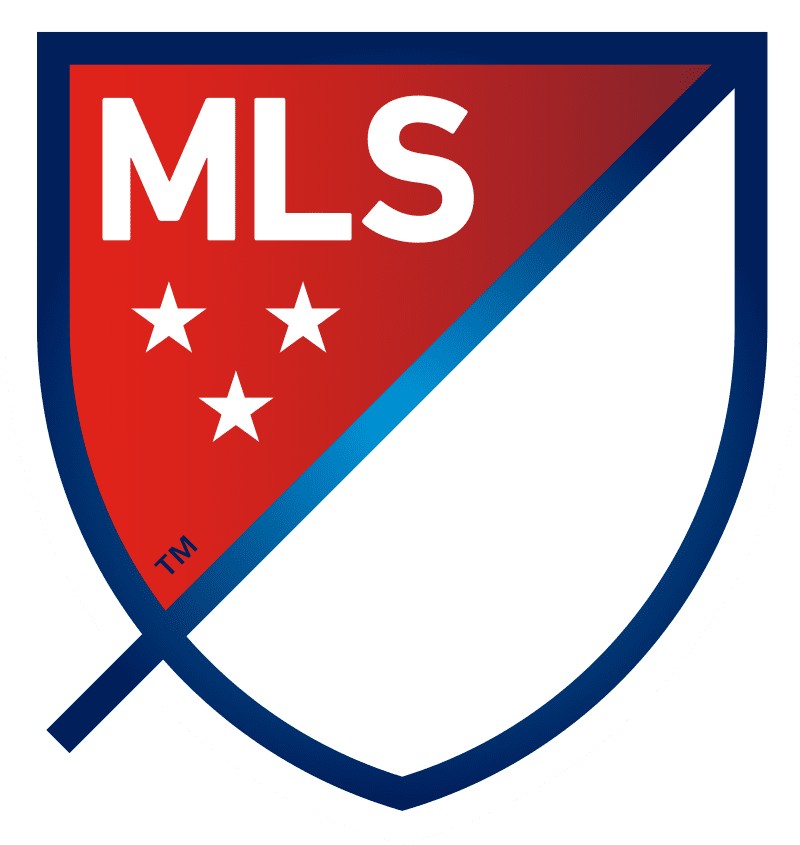 COURTESY NASHVILLE SC COMMUNICATIONS