COLUMBUS
CREW
2021 REGULAR SEASON:
(10-12-7, 37 pts.)
NASHVILLE
SC
2021 REGULAR SEASON:
(11-3-15, 48 pts.)
Date: Wednesday, October 20
Match Time: 8:30 p.m. ET
Kickoff: 8:38 p.m. ET
Location: Nissan Stadium (Nashville, TN)
Local TV: Bally Sports Great Lakes Neil Sika (play-by-play) Jordan Angeli (analyst)
Brett Hiltbrand (sideline)
97.1 The Fan [Radio]: Chris Doran (analyst)
ColumbusCrew.com Spanish Audio Stream: Juan Valladares (play-by-play)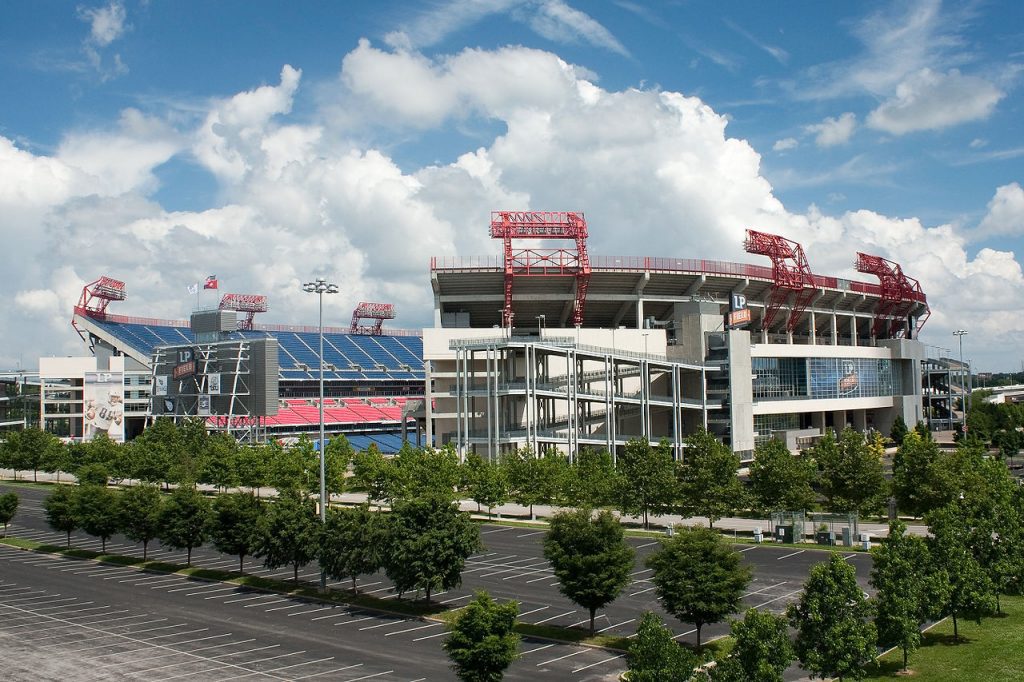 OHIOHEALTH PLAYER AVAILABILITY REPORT
OUT: Artur – R Hip Injury Luis Diaz – MLS Health and Safety Protocol Perry Kitchen – L Knee Injury Kevin Molino – R Knee Injury Aidan Morris – L Knee Injury
QUESTIONABLE Jonathan Mensah – MLS Health and Safety Protocol
Health and Safety Protocols
A player may be listed as "Questionable" or "Out" due to Health and Safety Protocols
for the following reasons:
• Quarantine due to participating in high risk behavior. • Quarantine related to being a high risk close contact. • Pending COVID-19 test results. • An inconclusive COVID-19 test result. • A positive COVID-19 test or a confirmed case of COVID-19. • Other illness not related to COVID-19.
MISCELLANEOUS TEAM NOTES
LAST MATCH RECAP
COLUMBUS CREW DEFEATS INTER MIAMI CF 4-0
On Saturday, Columbus Crew welcomed Inter Miami CF to Lower.
com Field for the first match between the two sides in Columbus.
Darlington Nagbe wore the captain's armband for the Crew in
his 300th MLS regular-season start. The Crew took the lead in the
39th minute through forward Gyasi Zardes and midfielder Pedro
Santos scored in the 44th minute to double the Black & Gold's
lead. Zardes scored his second goal of the night in the 64th minute while Miami scored an own goal in the 83rd minute to make
the score 4-0 in favor of the Black & Gold. With the win, Crew Head
Coach Caleb Porter became the 11th head coach in MLS history to
win 100 regular season games.
COLUMBUS CREW VS. NASHVILLE SC AT A GLANCE
THE CREW TRAVELS TO NASHVILLE ON WEDNESDAY
Columbus Crew travels to Nashville, Tennessee for a contest
against Nashville SC on Wednesday, October 20. The match is set
to be the third all-time regular-season meeting between the two
clubs and the first match in which the Crew travels to Nashville.
LAST REGULAR-SEASON MEETING
The two sides last met on July 21 of this year, when the Crew hosted Nashville SC at Lower.com Field. During the match, the two
clubs battled to a scoreless draw. Goalkeeper Eloy Room made
one save on the way to recording his fourth clean sheet of the
2021 regular-season, the Club's fifth of the regular-season, and his
sixth across all competitions this year for Columbus. Forward Erik
Hurtado made his first start as a member of the Crew, playing the
first 45 minutes.
COACHES
Caleb Porter: 100-84-72 (Portland Timbers: '13 – '17; Columbus Crew: '19 – Present) vs.
Gary Smith: 58-41-57 (Colorado Rapids: '08 – '11; Nashville SC '20 – Present)
Records listed are MLS regular-season total
2021 REGULAR-SEASON SNAPSHOT
COLUMBUS CREW NASHVILLE SC
2021 MLS Regular Season: 2021 MLS Regular Season:
Points: 37 Points: 48
Points Per Game: 1.28 Points Per Game: 1.66
Eastern Conference: 10th Eastern Conference: Second
Home: 8-3-3 Home: 8-0-7
Away: 2-9-4 Away: 3-3-8
Goals For: 36 Goals For: 46
Goals Against: 39 Goals Against: 26
+/-: -3 +/-: +20
2021 Regular-Season Leaders
Goals: Zardes (9) Goals: Mukhtar (13)
Assists: Santos (5) Assists: Mukhtar (9)
Shots: Zelarayan (70) Shots: Mukhtar (80)
Shots on Goal: Zelarayan (23) Shots on Goal: Mukhtar (38)
Fouls Suffered: Zelarayan (52) Fouls Suffered: Mukhtar (56)
Fouls Committed: Santos (38) Fouls Committed: Anunga (39)
Yellow Cards Issued: Santos (5) Yellow Cards Issued: McCarty (6)
Saves Leader: Room (71) Saves Leader: Willis (84)
GAA Leader: Room (1.32) GAA Leader: Willis (0.90)
Wins: Room (8) Wins: Willis (11)
BLACK & GOLD NOTES
WHERE TO WATCH/LISTEN
Wednesday's road match against Nashville SC begins at 8:30 p.m.
ET and is set to be locally televised on Bally Sports Great Lakes
and via stream on the Bally Sports App. Neil Sika, Jordan Angeli
and Brett Hiltbrand are slated to have the call in English. Prematch coverage will begin at 8:00 p.m. ET on Bally Sports Great
Lakes. The contest is also available in English on 97.1 The Fan and
streaming via "Listen Live" on 971TheFan.com, with Chris Doran
calling the match. A Spanish audio stream is available on ColumbusCrew.com, with Juan Valladares on the call
COLUMBUS CREW SENIOR INTERNATIONAL CAPS (AS OF OCT. 14, 2021)
Player National Team Caps Last Appearance
Liam Fraser Canada 10 10/10/21 vs. Jamaica (FIFA World Cup qualifier)
Luis Diaz Costa Rica 8 10/7/21 vs. Honduras (FIFA World Cup qualifier)
Waylon Francis Costa Rica 7 3/22/19 vs. Guatemala (friendly)
Eloy Room Curacao 40 6/15/21 vs. Panama (FIFA World Cup qualifier)
Harrison Afful Ghana 77 9/08/18 vs. Kenya (AFCoN qua.)
Jonathan Mensah Ghana 63 10/12/21 vs. Zimbabwe (FIFA World Cup qualifier)
Derrick Etienne Jr. Haiti 31 7/18/21 vs. Martinique (Concacaf Gold Cup)
Kevin Molino Trinidad & Tobago 53 7/18/21 vs. Guatemala (Concacaf Gold Cup)
Perry Kitchen United States 5 10/11/16 vs. New Zealand (friendly)
Darlington Nagbe United States 25 3/28/18 vs. Paraguay (friendly)
Gyasi Zardes United States 65 10/13/21 vs. Costa Rica (FIFA World Cup qualifier)
Lucas Zelarayan Armenia 2 10/11/21 vs. Romania (FIFA World Cup qualifier)
ZARDES REGISTERS BRACE AGAINST INTER MIAMI CF
Forward Gyasi Zardes registered a brace in Saturday's match
against Inter Miami CF. Zardes' first goal came in the 39th
minute, while his second tally was recorded in the 64th minute.
Zardes has registered braces in his last two regular season home
appearances for the Black & Gold, having scored twice in the
Club's 2-1 win over CF Montreal (September 25). He has scored
nine goals in 20 regular season appearances (17 starts) this
season.
ZARDES RECORDS SECOND BRACE OF SEASON, 10TH AS
MEMBER OF CREW
Gyasi Zardes' brace against Inter Miami CF on Saturday marked
the third time in 2021 that he has recorded a brace in a regularseason contest. The forward previously achieved this against
Chicago Fire FC (June 19) and CF Montreal (September 25).
Zardes has now registered 10 braces and 11 multi-goal games
for the Club since joining prior to the 2018 season and needs
only one multi-goal match to equal Stern John's Club record
(12). Notably, the Black & Gold are undefeated in regular-season
matches where Zardes has scored two or more goals with a
record of 11-0-0. For a list of matches in which Zardes has scored
two or more goals with the Crew, please see the table below.
GYASI ZARDES MULTI-GOAL PERFORMANCES WITH CREW
YEAR/OPP GOALS RESULT YEAR/OPP GOALS RESULT
3/10/2018 vs. MTL 2 W, 3-2 7/12/2020 vs. CIN 2 W, 4-0
5/12/2018 vs. CHI 2 W, 3-0 9/6/2020 vs. CIN 2 W, 3-0
7/21/2018 vs. ORL 2 W, 3-2 6/19/2021 vs CHI 2 W, 2-0
10/28/2018 vs. MIN 3 W, 3-2 9/25/2021 vs MTL 2 W, 2-1
3/9/2019 vs. NE 2 W, 2-0 10/16/2021 vs MIA 2 W, 4-0
8/25/2019 at CIN 2 W, 3-1
ZARDES VOTED MLSSOCCER.COM PLAYER OF THE WEEK
Following his performance against Inter Miami CF on Saturday,
forward Gyasi Zardes was voted the MLSsoccer.com Player of
the Week for Week 30. The award is the second of the season
for Zardes, having previously been voted the Player of the Week
after registering a brace against CF Montreal during Week 27. In
addition, Zardes was named to the MLSsoccer.com Team of the
Week for the fourth time this year (Weeks 8, 11, 27, 30).
SANTOS SCORES, ADDS TWO ASSISTS AGAINST INTER MIAMI CF
Midfielder Pedro Santos scored his third goal of the 2021 MLS
regular season during the Crew's 4-0 win against Inter Miami CF
on Saturday. Santos' 44th-minute goal was assisted by Dar- lington Nagbe. Additionally, Santos provided helpers on Gyasi
Zardes' 39th-minute and 64th-minute goals. This was the second
time Santos provided two assists in one match, as he previously
achieved this earlier this season against Toronto FC (May 29).
SANTOS NAMED TO MLSSOCCER.COM TEAM OF THE WEEK
After scoring a goal and assisting twice against Inter Miami CF on
Saturday, midfielder Pedro Santos was named to the MLSsoccer.
com Team of the Week presented by Audi for Week 30. Santos
has now been named to the Team of the Week three times this
season, (Weeks 7, 8, 30).
NAGBE PROVIDES TWO ASSISTS DURING SATURDAY'S MATCH
During Saturday's match, Nagbe provided two assists on Crew
goals. The first assist came on Gyasi Zardes' 39th-minute goal,
while the second assist was recorded on Pedro Santos' goal in
the 44th minute. The two-assist performance was Nagbe's first of
his MLS career. This season, Nagbe has made 28 appearances (all
starts), scoring twice and registering four assists.
WORMGOOR ADDS SECOND HELPER OF THE SEASON
Defender Vito Wormgoor recorded his second assist of the sea- son during Saturday's match. Wormgoor was credited with as- sisting on Gyasi Zardes' 62nd-minute goal. Wormgoor previously
provided a helper on Gyasi Zardes's goal against New England
Revolution during the Inaugural Match at Lower.com Field on
July 3. This season
ROOM RECORDS SIXTH SHUTOUT OF 2021 REGULAR SEASON
Goalkeeper Eloy Room recorded his sixth shutout of the regular
season and his eighth across all competitions on Saturday versus
Inter Miami CF. The victory also marks the 10th shutout for the
Crew this season and the second straight clean sheet at home
across all competitions, having previously held Cruz Azul scoreless during the 2021 Campeones Cup on September 29.
HURTADO ON VERGE OF 150TH REGULAR SEASON
APPEARANCE
With his next appearance for the Crew, forward Erik Hurtado will
make his 150th regular season appearance in MLS. Hurtado has
made 149 appearances (63 starts) with Vancouver Whitecaps
FC, Sporting Kansas City and CF Montreal since being selected
fifth overall in the 2013 MLS SuperDraft. During his time in MLS,
Hurtado has scored 19 goals and provided 11 assists. This season, Hurtado has made nine appearances (three starts) for the
Crew since joining the Club in a trade with CF Montreal on July 8.
BLACK & GOLD QUOTES
ON THE TEAM'S CONFIDENCE
"Obviously, winning gives you a lot of confidence, but our message in the locker room was that we have to keep it businesslike. We have to recover and it's extremely important to make
sure we recover because we have a game Wednesday against
Nashville, a team that is on fire as well – and it's an away game."
GYASI ZARDES
ON THE TEAM'S MENTALITY LOOKING AHEAD
"You saw this group's hungry to make the playoffs. We're not
going to get ahead of ourselves. We're not going to play the next
five games; we're going to play the next game, and we know we
have a very difficult game against Nashville. We'll control what
we can control, and that's winning the next game."
CALEB PORTER
MILESTONES ON THE HORIZON
DERRICK ETIENNE JR.
• Has made 48 MLS regular-season starts and needs two more to reach 50.
ERIK HURTADO
• Has made 149 MLS regular-season appearances and needs one more to
reach 150.
KEVIN MOLINO
• Has made 98 MLS regular-season starts and needs two more to reach 100.
GYASI ZARDES
• Has made 98 regular-season starts for the Crew and needs two more to
reach 100.
LUCAS ZELARAYAN
• Has made 43 MLS regular-season appearances and needs seven more to
reach 50.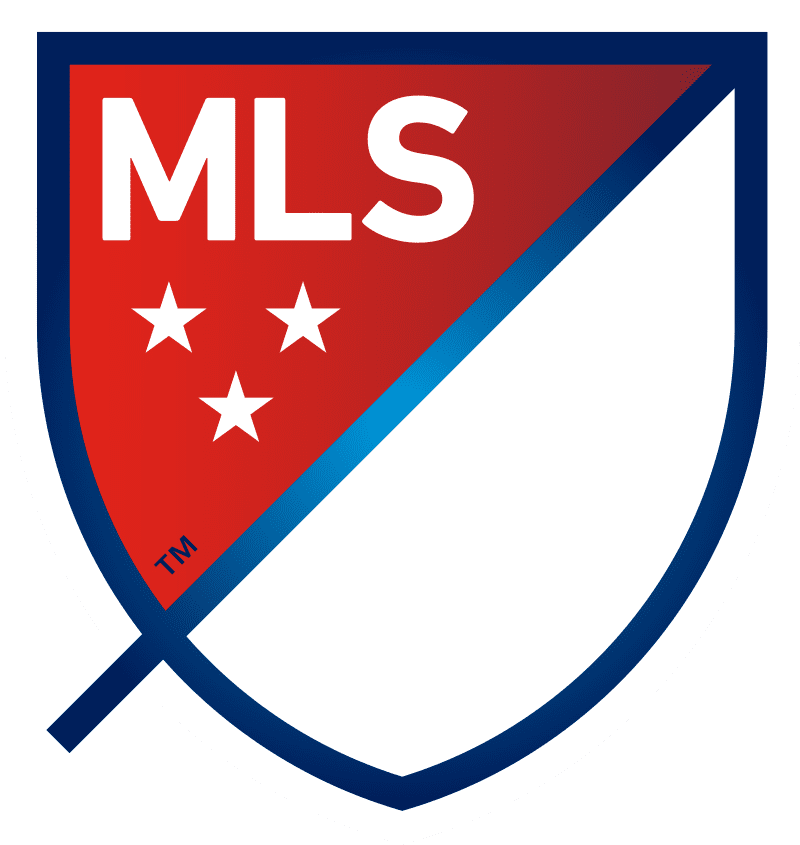 COURTESY COLUMBUS CREW COMMUNICATIONS