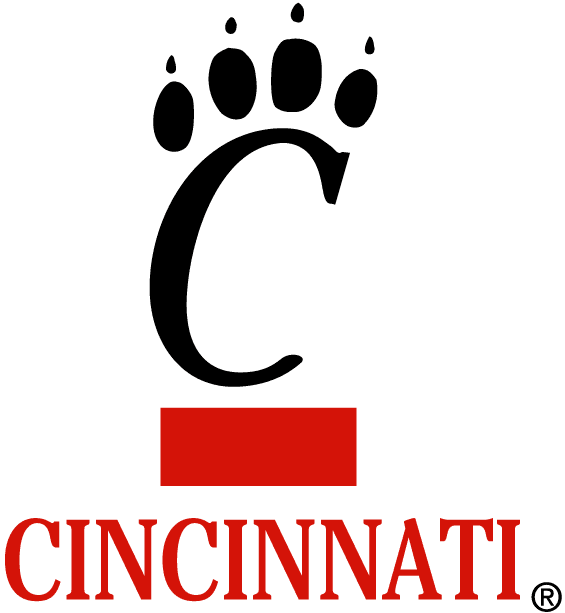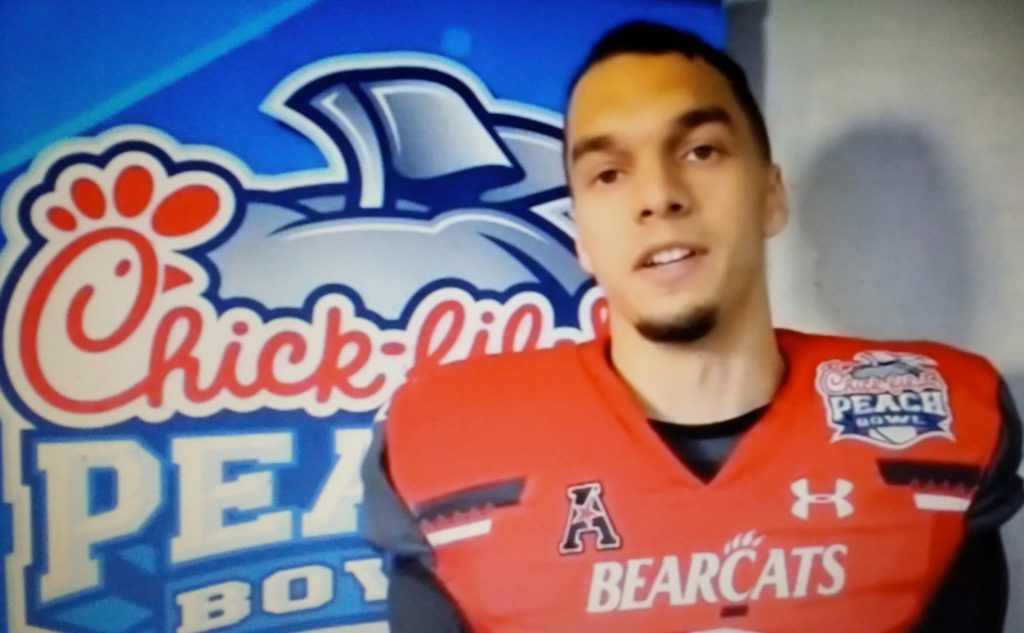 October 05, 2021
The Bearcats' senior leader claimed the national honor for the second time in his career
FORT WORTH, Texas – University of Cincinnati senior quarterback Desmond Ridder added another honor to his illustrious resume on Tuesday, collecting the Davey O'Brien National Quarterback of the Week honor for the second time in his career.

Ridder led the Bearcats to a 24-13 victory at No. 9 Notre Dame on Saturday to end the Fighting Irish's 26-game home winning streak. The victory was the first-ever road win over a Top-10 team for Cincinnati and propelled UC to No. 5 in the most recent AP Poll.

The Louisville, Ky., native finished with 323 total yards and three total touchdowns. He completed 19 of 32 passes for 297 yards and two touchdowns to go along with 26 yards and one touchdown on the ground.

Ridder tossed a pair of touchdowns in the first half, but saved his best for when his team needed him the most in the fourth quarter. After Notre Dame closed its deficit to 4, 17-13, Ridder orchestrated a 6-play, 75-yard drive where he zipped a 36-yard dart to tight end Leonard Taylor and found the end zone on a 6-yard rush to give Cincinnati a second consecutive double-digit road victory.

"That's the Desmond Ridder factor," Cincinnati head coach Luke Fickell said after the game.

On Monday, Ridder was named the AAC Offensive Player of the Week for the sixth time in his career and was one of eight Manning Stars of the Week.

Ridder is one of just 10 players to be named to the Davey O'Brien Great 8 multiple times in 2021. Ridder previously was named the National QB of the Week by the Davey O'Brien Award on Oct. 28, 2020.
The win improved his record to 34-5 (.871). He is the winningest quarterback in college football. 

The Davey O'Brien Foundation was created in 1977, and the National Quarterback Award, the oldest and most prestigious college quarterback award, was first issued in 1981. Over its time, the Davey O'Brien Foundation has given away more than $1.2 million in scholarships and university grants to help high school and college athletes transform leadership on the field into leadership in life. 

In 1938, O'Brien, who wore No. 8 as a star quarterback for TCU, became the first player ever to win the Heisman Trophy, Maxwell Award and Walter Camp Award in the same year. He was inducted into the College Football Hall of Fame in 1955. For more information, visit www.DaveyOBrien.org. 

UP NEXT
Cincinnati opens American Athletic Conference play on Friday at 7 p.m. when Temple comes to Nippert Stadium.

Fans can buy tickets for remaining games HERE.

FOLLOW THE BEARCATS
For all the latest information on Cincinnati athletics, please visit GoBEARCATS.com. For up-to-the-minute updates, follow Cincinnati Athletics on Twitter, Instagram and Facebook.
 -GoBEARCATS.com-
COURTESY UC ATHLETIC COMMUNICATIONS