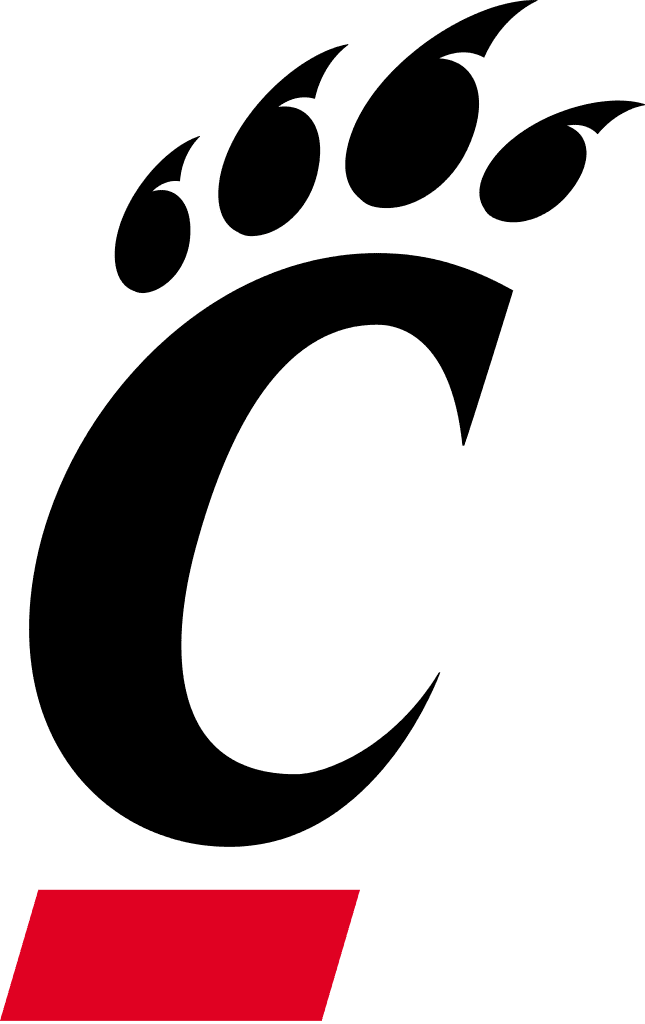 October 04, 2021
The Bearcats defeated No. 9 Notre Dame, 24-13, to earn a second straight double-digit road victory
DALLAS – The No. 5/6-ranked University of Cincinnati football team was named the Cheez-It Bowl National Team of the Week on Monday by the Football Writers Association of America, following Saturday's 24-13 victory at No. 9/7-ranked Notre Dame. 
 
The Bearcats forced three turnovers in the first half to race out to a 17-0 halftime lead en route to the program's first-ever win over a top-10 team on the road.
 
The victory was the third top-10 win in program history, joining the 17-12 win over No. 9 Wisconsin in 1999 and the 30-11 victory over No. 7 Rutgers in 2006 – after which UC collected its only other FWAA National Team of the Week honor.
 
Additionally, the win ended Notre Dame's 26-game home winning streak and marked back-to-back double-digit road victories for the Bearcats, following the 38-24 win at Indiana on Sept. 18, solidifying the Bearcats' resume as one of college football's top teams. 
 
Senior quarterback Desmond Ridder passed for 297 yards and two touchdowns, while adding another 26 yards and the game-sealing score on the ground. Ridder's six-yard paydirt rush capped a six-play, 75-yard drive that came as a response to Notre Dame clawing back to make the score 17-13 with eight minutes remaining in the game.
 
Junior cornerback Ahmad "Sauce" Gardner and junior linebacker Deshawn Pace tallied interceptions, while senior linebacker Wilson Huber recovered the fumble on a Notre Dame muffed kickoff return.
 
Senior wide receiver Alec Pierce finished with six receptions for 144 yards, while tallied four receptions for 70 yards and one touchdown. Junior running back Jerome Ford picked up 71 rushing yards. Senior cornerback Coby Bryant totaled three pass breakups and seven tackles.
 
GAME TIME UPDATES
Cincinnati will welcome UCF for a 12 p.m. ET (ABC) contest on Oct. 16.
The AAC office also announced that Cincinnati's regular season finale at East Carolina has been moved to Friday, Nov. 26 as the conference's "Black Friday" game. The game will air at 3:30 p.m. ET on ABC or ESPN OR 7 p.m. ET on ESPN. The finale at East Carolina was originally scheduled for Nov. 27.
 
UP NEXT
Cincinnati opens American Athletic Conference play on Friday at 7 p.m. when Temple comes to Nippert Stadium.
 
Buy tickets for remaining home games HERE.
COURTESY UC ATHLETIC COMMUNICATIONS