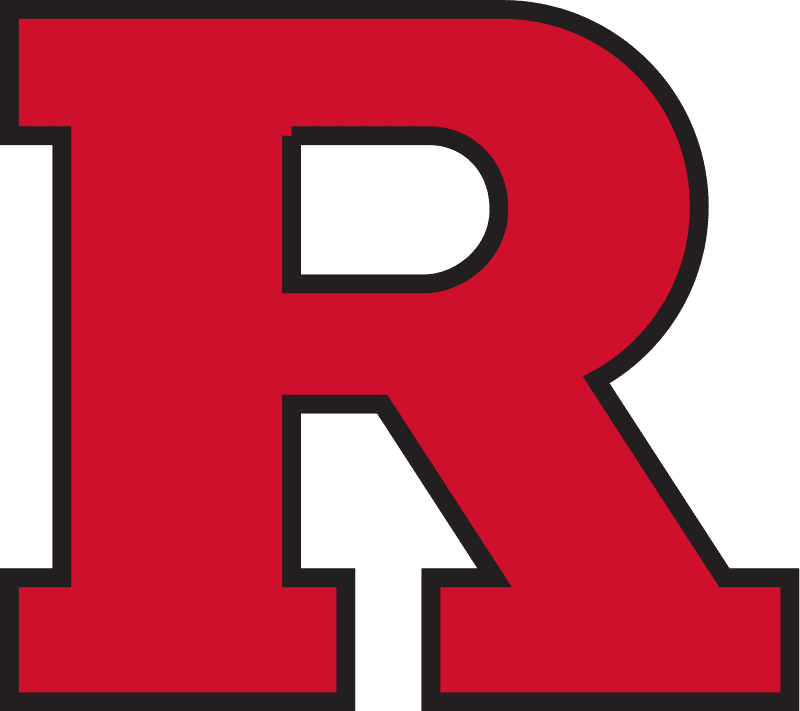 RUTGERS (3-1, 0-1) vs. No. 11 OHIO STATE (3-1, 1-0)
October 2, 2021 • 3:30 p.m. ET • Big Ten Network
SHI Stadium • Piscataway, N.J.

PISCATAWAY, N.J. – Following a hard-fought Big Ten opener on the road, Rutgers football returns to SHI Stadium for its first conference home game of the season versus No. 11 Ohio State. Kickoff is set for Saturday at 3:30 p.m. The contest is presented by Provident Bank.

Rutgers ranks first nationally with a net punt of 48.3, third holding opponents to 21.6 percent on third down, third with just 3.50 penalties per game, fourth in turnover margin per game (1.75), seventh in scoring defense (13.5), 10th allowing only 55 first downs and 11th permitting just 262.8 yards per game.
The game will broadcast on Big Ten Network. Viewers can find the channel through btn.com/gamefinder. The FOX Sports App will also stream the game.
 
TV: Big Ten Network (FOX Sports App)
Play-By-Play: Brandon Gaudin
Analyst: James Laurinaitis
Reporter: Rick Pizzo
 
Radio: RWJBarnabas Health Rutgers Sports Network
WCTC 1450-AM, WOR 710-AM, XM 196, Sirius 113, Scarlet Knights App
Play-By-Play: Chris Carlin
Analyst: Mike Teel
Analyst: Eric LeGrand
Sideline: Anthony Fucilli
Engineer: Paul Shrager
Pre/Post: Marc Malusis & Julian Pinnix-Odrick
 
Student Radio: WRSU 88.7-FM
Dylan Allen & Jake Schmied
RUTGERS SCOUTING REPORT
Rutgers holds a +82 points differential, the team's best mark through four games since 2007.
Rutgers has not surrendered a point in the fourth quarter this season.
Head coach Greg Schiano is tied for second in program history with 74 wins leading the Scarlet Knights. Frank Burns holds the record with 78 victories.
LAST TIME OUT
Down 20-3 at halftime, Rutgers rallied in the second half to make it a one-score game, but came up short in its Big Ten opener at No. 19 Michigan, 20-13.
The Scarlet Knights' defense forced four-straight three-and-outs to start the second half, allowing just 42 yards (35 rushing, seven passing) and two first downs after halftime. Overall, Rutgers held the nation's leading rushing team (350.3 yards per game entering) to 112 yards on the ground, including only 48 after the first drive. The unit also stopped the Wolverines on each of the last seven third downs.
QB Noah Vedral connected for a 14-yard touchdown to RB Aaron Young to cap a season-long 91-yard drive, while PK Valentino Ambrosio connected for two field goals. RB Isaih Pacheco rushed for a game-high 107 yards, his seventh career game in triple figures.
The 106,943 fans in attendance at Michigan Stadium marked the fourth-largest crowd to watch a Rutgers game, as the road tilt broadcast in front of a national audience on ABC.
OFFENSE
Rutgers is one of 10 teams nationally without an interception, allowing one or no sacks in 3-of-4 games.
Vedral ranks 28th nationally and fourth in the Big Ten with a 67.9 completion percentage. He has six games as a Scarlet Knight with at least 20 completions.
Pacheco owns 2,054 career rushing yards, 13th in program history and needing 20 to pass Bill Austin (1956-58) for 12th in the record book.
WR Bo Melton moved into ninth place in school history with 133 career receptions. He has logged at least three catches in 14-straight games and at least one in each of the last 25.
DEFENSE
Rutgers has permitted just 54 points, the least amount surrendered through four games since 2012 (51).
Rutgers ranks third nationally holding opponents to 21.6 percent on third down, seventh in scoring defense (13.5), 10th allowing only 55 first downs, 11th permitting just 262.8 yards per game and 14th with 3.5 sacks per game.
LB Olakunle Fatukasi ranks 18th nationally and fourth in the Big Ten with 9.8 tackles per game, collecting 6.5 tackles-for-loss with 3.5 sacks.
DB Tre Avery had his first game with multiple pass breakups at Michigan.
SPECIAL TEAMS
Rutgers leads the nation with a net punt of 51.5 yards per attempt. P Adam Korsak, two-time winner of the Ray Guy Award Punter of the Week in 2021, has downed 10-of-16 attempts inside the 20, including settling a punt at the 1 three times.
Rutgers scored its fourth special teams touchdown since 2020 against Delaware on a 62-yard punt return by WR Aron Cruickshank. It was his fifth career kick return score (four kickoff, one punt), needing three to tie the NCAA record.
Rutgers has blocked 61 kicks under Schiano.
PK Valentino Ambrosio is 5-for-7 on field goals and 17-for-17 on extra points to start the season.
VERSUS OHIO STATE
Saturday will mark the eighth meeting on the gridiron between Rutgers and Ohio State and fourth in Piscataway.
Last season, Rutgers took on No. 3 Ohio State and came up short in a second-half rally, 49-27. The Scarlet Knights outscored (24-14) and outgained (290-164) the Buckeyes in the second half, scoring three offensive and one special teams touchdowns. The 27 points were the most in RU program history on the road at a top-three ranked opponent (sixth game).
Three Rutgers quarterbacks combined for 34 completions, the most for the team in a Big Ten game and one off the single-game school record of 35 set in 2005 versus West Virginia and 1988 versus Vanderbilt.
Rutgers executed lateral plays on kickoff return and punt return (DB Avery Young to Melton 58-yard touchdown), also using a throwback to OL Raiqwon O'Neal for a score after using a direct snap to Pacheco for a 66-yard gain.
Defensively, DL Julius Turner posted three tackles-for-loss.
Three Scarlet Knights hail from Ohio: OL Brendan Bordner (Columbus), WR Shawn Munnerlyn (Columbus) and OL Kevin Toth Jr. (Hudson).
Head coach Greg Schiano spent three seasons as the Buckeyes' defensive coordinator (2016-18), winning two Big Ten championships, the 2017 Cotton Bowl and 2019 Rose Bowl.
Rutgers game highs versus Ohio State:

Rushing Yards: Desmon Peoples, 83 (2014)
Passing Yards: Gary Nova, 192 (2014)
Receiving Yards: Leonte Carroo, 100 (2014)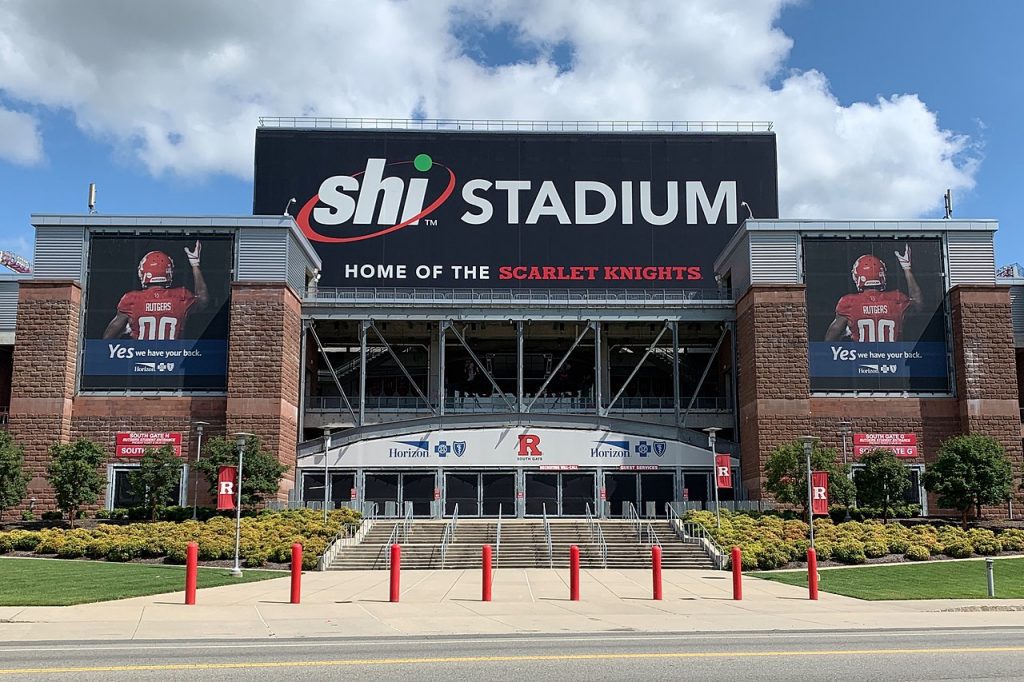 Follow Rutgers football on Twitter (@RFootball), Facebook (/RFootballShow) and Instagram (@rfootball) for the latest news and updates. Also subscribe to the YouTube channel and bookmark Rutgers.Football, the Scarlet Knights' dedicated recruiting site.
COURTESY RUTGERS ATHLETIC COMMUNICATIONS