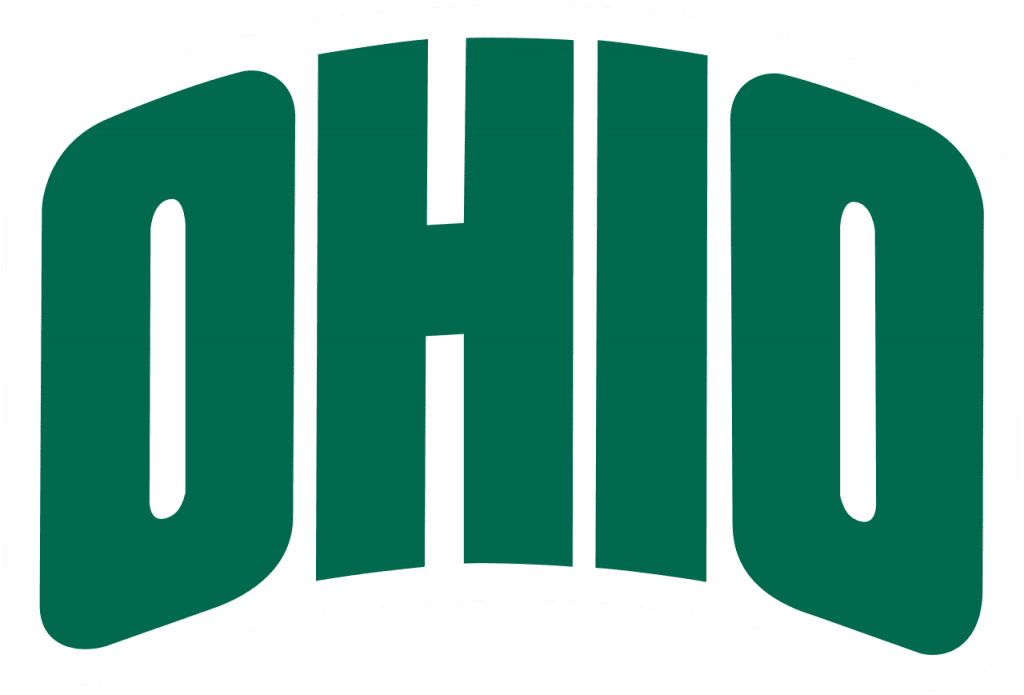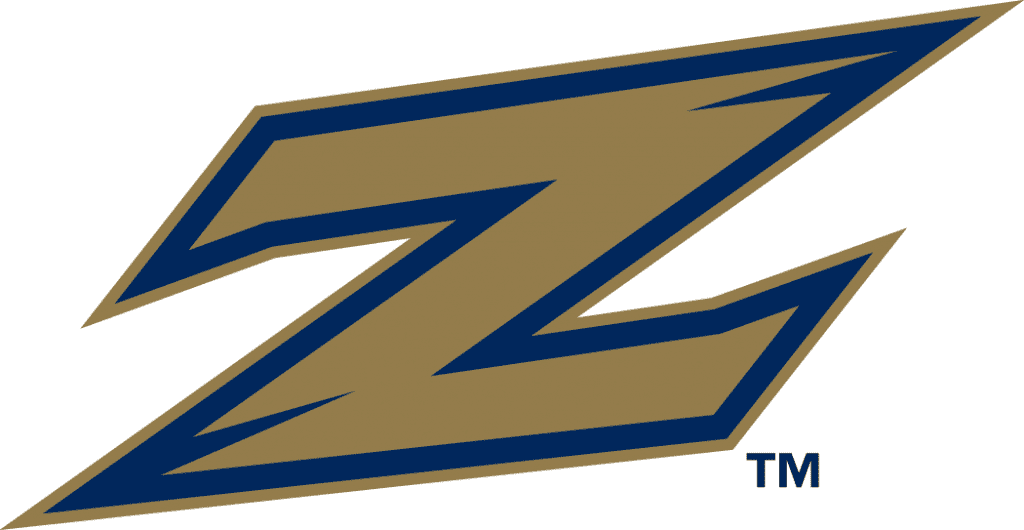 FOLLOW OHIO FOOTBALL: Facebook | Twitter | Instagram

ATHENS, Ohio — The Ohio football team (0-4) opens Mid-American Conference play this week when they head to Akron (1-3) to take on the Zips Saturday, Oct. 2. Kickoff is set for 3:30 p.m. and can be seen on ESPN3 where Jason Ross and Marcus Ray will have the call.
The Bobcats' matchup can also be heard on the Ohio Sports Network from Learfield. Russ Eisenstein returns for his 14th season as the "Voice of the Bobcats" and will be joined by Ohio alum Rob Cornelius, who has been a part of the broadcasts for two decades.
SERIES HISTORY VS. AKRON
This is the 38th meeting all time between the Bobcats and Zips, with Ohio leading the all-time series, 22-11-1.
LAST MATCHUP VS. AKRON
The Bobcats and Akron last met on Nov. 10, 2020 in Athens, with Ohio defeating the Zips, 24-10 at Peden Stadium.
In that game, Kurtis Rourke finished the contest 8-of-14 for 92 passing yards with Rogers went 2-of-3 for 30 yards and added 17 rushing yards. Hooks led all receivers with 73 receiving yards on a team-high four receptions. Redshirt sophomore safety Jamison Collier led Ohio with seven total tackles. Redshirt senior right defensive end Austin Conrad finished with six solo stops to match Collier for the team lead and recorded a sack. Thompson and redshirt freshman defensive tackle Jeremiah Burton accounted for Ohio's other two sacks.
Meanwhile, De'Montre Tuggle added 139 yards and two touchdowns for the Bobcats.
SCOUTING AKRON
Akron enters the matchup with Ohio, 1-3 overall after falling to Ohio State, 59-7 on Saturday. The Zips' lone win came against Bryant on Sept. 18.
Overall, Akron averages 19.0 points per game and 323.3 yards per game, with 115.5 rushing and 207.8 passing yards per contest.
Quarterback DJ Irons leads Akron, going 58-of-87 with three interceptions and 648 yards and six touchdowns. Irons also leads the Zips in rushing, taking 46 attempts for 182 yards and two touchdowns.
On the receiving end, Konata Mumpfield adds three touchdowns, while Michael Mathison averages 61.8 yards a game with one touchdown.
On the defensive side of the ball, Bubba Arslanian leads the team with 43 tackles and one tackle for loss.
LAST TIME OUT
The Ohio football team (0-4) concluded non-conference play Saturday afternoon, falling to Northwestern (2-2), 35-6 inside Ryan Field.
Redshirt sophomore quarterback Kurtis Rourke (Oakville, Ontario, Canada) went 20-of-29 with 166 yards, while redshirt fifth year quarterback Armani Rogers (Los Angeles, Calif.) finished 1-for-3, but was the Bobcats leading rusher with 68 yards on the ground, including a 55-yard touchdown to end the game. On the receiving end, redshirt fifth year senior wide receiver Cameron Odom (Bedford, Ohio) led the Bobcats with five catches for 42 years.
Defensively, redshirt sophomore linebacker Cannon Blauser (Hilliard, Ohio) led Ohio with seven tackles, six solo, one assisted, 1.5 tackles for loss, one quarterback hurry and one fumble recovery.
SCOUTING OHIO
Ohio is 0-4 to start the season for the first time since 2008.
Overall, the Bobcats are averaging 13.8 points per game to go along with 312.8 total yards per game.
O'Shaan Allison leads on the ground with 202 yards, while DeMontre Tuggle adds 164 yards and one touchdown.
Quarterback Kurtis Rourke is 65-of-99 with 582 yards, three touchdowns and two interceptions. While, Tyler Walton leads the receivers with 18 catches for 162 yards and two touchdowns.
MAC EAST SPECIAL TEAMS POW
Punter Jonah Wieland was named the Mid-American Conference East Special Teams Player of the Week on Sept. 20.
The redshirt 5th year transfer led Ohio on special teams on Thursday (Sept. 16) at Louisiana. Wieland recorded four punts 165 yards for an average of 41.2 yards per punt, while recording a long punt of 46 yards, while placing two punts within the 20.
MILESTONES HIT
Redshirt fifth year wide receiver Cameron Odom surpassed 1,000 career receiving yards on Sept. 11 against Duquesne, catching a 60-yard pass in the first quarter to secure the milestone. Odom has played in 45 games at Ohio, collecting 78 receptions for 1,066 yards and five touchdowns.
Meanwhile, redshirt junior running backO'Shaan Allison also surpassed 1,000 career rushing yards on Sept. 11 against Duquesne.
WALTON COMES INTO HIS OWN
Tyler Walton has stepped for the Bobcats on the receiving end over the past two games.
This season Walton has 18 catches for 162 yards and two touchdowns.
HOUSTON WE HAVE A PROBLEM
Redshirt junior linebacker Bryce Houston has taken advantage of his first three career starts.
Houston leads Ohio in total tackles with 32, while registering 18 assisted, 14 solo tackles and two tackles for loss.
ELAD STEPPING UP
Redshirt sophomore safety Jett Elad stepped up defensively against Duquesne, setting career marks in total tackles (11), solos (6) and assisted tackles (5).
He also added one tackle for loss, two pass breakups and one quarterback hurry.
On the season he now has 22 total tackles, one tackle for loss, two pass breakups and one quarterback hurry.
ALLISON LEADS THE GROUND GAME
Through three games, O'Shaan Allison leads Ohio on the ground, rushing for 202 yards on 41 carries.
He also has one receiving touchdown on the season.
ALVINNNNNNN
Redshirt senior Alvin Floyd is helping lead the Bobcats on the defensive end as well. Through three games he is on the team with 30 total tackles, 13 assisted and 17 solo. He also has one forced fumble and the Bobcats lone interception so far.
MAN THE CANNONS
Redshirt sophomore linebacker Cannon Blauser has made the most out of moving into a starting role. On the season, Blauser has 26 tackles, 12 solo and 14 assisted – with two tackles for loss, three quarterback hurries and one fumble recovery.
OnSept. 25 at Northwestern, Blauser led Ohio with seven total tackles and six solo, with a tackle for loss, quarterback hurry and his first fumble recovery of the season.
ALBIN TAKES OVER
Tim Albin enters his first season as head coach in 2021 after serving as Ohio's offensive coordinator for the past 16 years under Frank Solich.
Albin joined the Ohio Football coaching staff as offensive coordinator in 2005, reuniting with Frank Solich after four seasons together at Nebraska. The 2021 season will mark Albin's 17th year in Athens. Since his arrival in Athens, Albin has produced offensive units that have consistently ranked among the top of the Mid-American Conference. He also has directed an offensive attack that has practically rewritten all of Ohio's rushing, passing records, and scoring records. In the past 10 seasons, Albin's offensive units rank No. 1, 2, 4, 5, 6, 7, and 8 on the Ohio all-time Top-10 single season scoring list. The Bobcats 368 points in 2018 rank fourth on the all-time list.
Albin spent the 2004 season as offensive coordinator and running backs coach at North Dakota State, helping the Bison to an 8-3 record and No. 25 national ranking in their first season at the Division I-AA level. NDSU finished the season averaging 378.5 yards of total offense, including 192.4 on the ground, and had four offensive players named first-team All-Great West Football Conference. Albin served with Solich at Nebraska from 2000 to 2003. He started with the Cornhusker program as a graduate assistant, a position he held for three seasons before being promoted to running backs coach and passing game coordinator for the 2003 season. Prior to his stint at Nebraska, Albin was the head coach at Northwestern Oklahoma State for three seasons, winning the NAIA national championship in 1999 with a 13-0 record. He was named NAIA Football Coach of the Year by Rawlings and American Football Coach Magazine as the Rangers recorded their first undefeated season in history.
THE KING OF KICKOFFS
For the second time in three games dating back to 2020, redshirt fifth year running back DeMontre Tuggle returned a kickoff for a touchdown.
The latest one game against Duquesne as he took the opening kick 86 yards to the house for his first touchdown of the season.
He last kickoff return touchdown came last November against Bowling Green.
CAREER DAY FOR BUCK
Redshirt junior wide receiver Jerome Buckner posted a career day for the Bobcats against Syracuse on Sept. 4.
Buckner grabbed a career-high seven receptions for a career mark of 102 yards.
QBs vs. SYRACUSE
Starting quarterback Kurtis Rourke made his fourth career start on Saturday and his first against a Power 5 opponent.
Rourke went 21-of-28 with 142 yards and an interceptions late in Ohio's 29-9 loss.
Armani Rogers went 1-for-2 with a long pass of 32 yards.
Meanwhile, wide receiver Cam Odom recorded his first career pass attempt and completion with a 38-yard toss to Rourke in the second quarter.
BOBCATS FALL TO SYRACUSE
The Ohio football team kicked off their 2021 season on Saturday night (Sept. 4) in front of a near-capacity crowd, welcoming Syracuse into Peden Stadium. The Bobcats lost to the Orange, 29-9. Jerome Buckner led the offensive effort for the Bobcats en route to setting a career high in both receptions (7) and receiving yards (102) while on the defensive side of the ball, Ohio was led by safeties Alvin Floyd and Jarren Hampton who each recorded 10 total and four solo tackles.
DEFENSIVE LEADERS STEPPING UP
Redshirt fifth year Jarren Hampton and redshirt senior Alvin Floyd stepped up defensively for Ohio against the Orange.
Both finished the game with 10 total tackles, with six assisted and four solo tackles.
SO LONG TO A LEGEND
Long-time Ohio head coach Frank Solich stepped down as the Bobcats head coach on July 14 after leading Ohio for the last 16 years.
Solich owns a career coaching record of 173-101. His 173 overall wins rank as the fourth most among active NCAA FBS head coaches. He is the winningest head coach in Mid-American Conference history with 115 overall victories while his 77 conference-only wins rank second to former Central Michigan head coach Herb Deromedi's 90. His 16 years of service match Deromedi's (1978-93) for the most in MAC history. Ohio is 115-82 during the Solich era. His 115 victories are the second-most in program history behind Don Peden (121; 1924-46). Ohio has gone 77-46 in conference play since Solich's arrival in Athens in 2005.
Ohio has had a run of 12-straight non-losing seasons that has included 11 winning campaigns and six years with at least nine victories — including a 10-win campaign in 2011. The 2012 season began with the Bobcats earning a signature win at Penn State, upsetting the Nittany Lions by a score of 24-14. Ohio captured division titles in 2006, 2009, 2011 and 2016. Solich led the Bobcats to 11 of their 13 bowl appearances and the first five bowl victories in program history, with back-to-back wins in the 2011 Famous Idaho Potato Bowl and '12 Independence Bowl and back-to-back-to-back victories in the 2017 Bahamas Bowl, '18 DXL Frisco Bowl and '20 Famous Idaho Potato Bowl (2019 season).
LAST TIME WE SAW THE BOBCATS IN 2020
The last time we saw the Bobcats, Ohio rolled to a 52-10 victory over Bowling Green on Nov. 28 at Peden Stadium behind a career afternoon by senior running back De'Montre Tuggle and a stifling effort by the Bobcats' pass defense that featured three interceptions.
The Bobcats earned their fifth-straight win over the Falcons, including their third-straight in games played at Peden Stadium in the series.
Ohio has outscored Bowling Green by a 245-102 count in the last five meetings between the two teams. Bowling Green's 10 points mark the fewest the Bobcats have allowed the Falcons to score against them since shutting them out, 24-0, on Oct. 18, 1997.
NEW STAFF TITLES
Ohio football head coach Tim Albin announced the promotions of quarterbacks coach Scott Isphording and offensive line coach Allen Rudolph. Isphording has been elevated to the position of offensive coordinator, while Rudolph will now serve as the Bobcats' co-offensive coordinator.
Isphording enters his ninth season at Ohio and had served as the Bobcats' quarterbacks coach since 2014.
In 2016, Ohio's quarterbacks set single-season records in pass attempts with 458 combined. They also completed the second-most passes in school history with 250. Ohio passed for 3,142 yards which was second-most in school history and threw for 22 touchdown passes which ranks fourth all-time.
Rudolph enters his third season at Ohio and had served as the Bobcats offensive line coach since fall 2019.
Rudolph, a 24-year coaching veteran, has run an O-line that helped the Bobcats score a program record 521 point in 2018, while averaging 40.1 points per game. His second year at Ohio saw the Bobcats score 446 total points (34.3 ppg), which is third in program history.
Prior to his time at Ohio, Rudolph spent the previous three years as the offensive line coach at Arkansas State, helping to lead the Red Wolves to 23 victories and three bowl appearances – including a 31-13 win over UCF in the Cure Bowl in 2016.
RETURN OF TETT
Former Ohio football standout quarterback Tyler Tettleton has joined the Ohio football staff as an Assistant Football Coach/Passing Game Coordinator/Running Backs coach.
In three years as the Bobcats' starting quarterback, he helped guide Ohio to the 2011 Mid-American Conference East Division crown, a pair of bowl victories, including its first-ever bowl triumph in the 2011 Famous Idaho Potato Bowl and the program's first 10-win season since 1968.
Tettleton also set 27 Ohio football program records and became the first quarterback in school history to surpass 9,000 yards through the air. He also threw 67 touchdown passes during his career in Athens. In 2011, Tettleton set records for highest passer rating (148.9), most completions (265), most touchdown passes (28), most pass yards (3,306) and most total yards (3,960).
Tettleton spent the last season at LSU as an offensive assistant and spent 2019 as an offensive quality control coach with the Cleveland Browns.
After graduating from Ohio, Tettleton returned to his hometown of Norman, Okla. Where he served as a graduate assistant from 2014-17
QB1 = MAPLE MISSILE
Redshirt sophomore quarterback Kurtis Rourke was named the Bobcats starting quarterback for week one against Syracuse.
Last season, Rourke took advantage of this three games. He completed 30 of his 44 passing attempts (68.2%) for 386 yards and three touchdowns and also rushed for 17 yards on 14 attempts. He made his first career collegiate start at Central Michigan (Nov. 4), completing a season-high 12 passes on a season-high 19 attempts for a season-high 231 yards and two touchdowns, which included scoring strikes of 21 yards and 58 yards. He finished 8-of-14 passing for 92 yards in a 24-10 win over Akron (Nov. 10) where he completed 10 of his 11 passing attempts (90.9%) for 63 yards, including a five-yard touchdown, and rushed for a season-high 43 yards on three attempts, before exiting with an injury in a 52-10 victory over Bowling Green (Nov. 28).
A native of Oakville, Ontario, Canada, Rourke is the younger brother of former Ohio quarterback Nathan Rourke, who started for the Bobcats the last three seasons. Nathan Rourke finished his three-year career at Ohio with a record of 24-13 as starting quarterback and was under center for an unprecedented three-straight bowl victories. He ranks first in program history in career touchdowns scored (51), touchdowns responsible for (111), total offense yards gained (10,091), total offense yards per play (7.65), total offense yards per game (258.7), passing yards per attempt (8.3), passing yards per game (191.2) and passing efficiency (146.5); tied for first in rushing touchdowns (49); second in completions (525), attempts (894), passing yards (7,457) and passing touchdowns (60); third in points scored (306) and completion percentage (58.7 percent); fifth in passing yards per completion (14.2); eighth in rushing yards (2,634); and ninth in rushing yards per game (67.0).
Nathan Rourke was the inaugural winner of the Jon Cornish Trophy, which is awarded annually to the most outstanding Canadian player in NCAA Football, in 2017-18 and repeated as the winner in '18-19. On April 30, 2020, he was selected with the 15th overall pick in the second round of the 2020 Canadian Football League Draft by the BC Lions.
Ohio is 10-6 in season openers in the last 16 years.
FOLLOW THE TUGGBOAT
Fifth-year running back De'Montre Tuggle was the catalyst of Ohio's offensive attack in 2020, and that continued in Ohio's final game against Bowling Green in 2020.
Tuggle rumbled for a career-high 185 yards and three touchdowns on 15 carries, including a career-long run of 70 yards for a score. He posted his second career 100-yard rushing performance and second in as many games and notched his sixth career game with multiple rushing touchdowns and second in a row. Tuggle ran for an eight-yard touchdown with 11:45 left in the first quarter for the game's first score, scampered for a 70-yard touchdown just over two minutes later to help make it a 14-0 lead and then capped off the scoring with just over seven minutes to play in the third quarter with a 43-yard touchdown run to help make the score final.
Tuggle garnered national recognition for his performance against the Falcons, being named to the weekly Paul Hornung Award Honor Roll in addition to being named an Earl Campbell Tyler Rose Award National Player of the Week Honorable Mention.
COX'S CAREER MILESTONE
Redshirt junior wide receiver Isiah Cox led Ohio with four receptions for 102 receiving yards at Central Michigan. He went over the 1,000-yard career receiving mark in the contest, having now hauled in 54 career receptions for 1,074 yards in 27 games over the past two-plus years. Cox tallied his third career game with at least 100 receiving yards. His 58-yard touchdown reception in the second quarter marked his sixth career touchdown reception.
Last season, Cox led Ohio with 39 receptions and 663 receiving yards, both of which set career highs.
SUPER SENIORS
With the ability to take an extra year of eligibility due the COVID-19 pandemic, a number of Bobcats chose to come back for one final ride with Ohio.
Cam Odom, Will Evans, Alex Wolff, Jarren Hampton, Armani Rogers, Julian Ross, De'Montre Tuggle, Adam Luehrman, Nick Sink, Hagen Meservy, Chase Cokley, Ryan Luehrman, Jonah Wieland and Zach Burks will all be back for one more yet.
Those players will be wearing a special patch on their jerseys to honor those Super Seniors
A LOOK BACK AT 2020
Ohio is coming off of a 2020 season that was shortened by the Covid-19 pandemic. Ohio finished the year 2-1, recording a pair of home wins over Mid-American Conference East Division rivals Akron (24-10) and Bowling Green (52-10) at Peden Stadium.
CONTINUITY ON OFFENSIVE STAFF
Wide receivers coach Dwayne Dixon (15 years) and offensive coordinator/quarterbacks coach Scott Isphording (nine years). Co-offensive coordinator/offensive line coach Allen Rudolph is in his third year at Ohio. Tight ends coach Brian Metz, is in his second year with the Bobcats, however, Metz is no stranger to the Bobcats, having spent time as an intern with the program from 2013-14 and as an offensive graduate assistant from 2016-18. The newest addition to the staff in former Ohio quarterback Tyler Tettelton who will serve as Ohio's running backs coach/passing coordinator.
AYE AYE, CAPTAIN
The Ohio football team has named seven team captains for the 2021 season – redshirt fifth-year running back Julian Ross (Kansas City, Mo.), redshirt fifth-year wide receiver Cameron Odom (Bedford, Ohio), redshirt fifth-year offensive lineman Nick Sink (Fishers, Ind.), redshirt senior defensive tackle Kai Caesar (Cache, Okla.), redshirt senior safety Alvin Floyd (North Miami Beach, Fla.), redshirt junior linebacker Bryce Houston (Lewis Center, Ohio) and redshirt sophomore quarterback Kurtis Rourke (Oakville, Ontario, Canada)

Odom enters his third season serving as a team captain, while Caesar and Ross enter their second season. Meanwhile, Sink, Floyd, Houston and Rourke are all serving as captains for the first time.
The Bobcats also had seven captains during the 2011 and 2018 seasons.
Safety Jarren Hampton led Ohio with eight total tackles, including a team-high seven solo stops.
BOBCATS IN THE CFL
Five former Bobcats are currently active in the CFL, starting with former QB Nathan Rourke (BC Lions). Running back Maleek Irons and wide receiver Papi White are both with the Hamilton Tiger-Cats, while running back AJ Ouellette (Toronto Argonauts) and defensive tackle Casey Sayles (Winnipeg Blue Bombers) are also active.
BOBCATS IN THE NFL
Two former Ohio football student-athletes are representing the Bobcats at the highest level of the sport — Indianapolis Colts cornerback T.J. Carrie, Dallas Cowboys outside linebacker Tarell Basham.
UP NEXT
The Bobcats finally return to Athens on Saturday, Oct. 9 when Ohio hosts Central Michigan for Homecoming 2021. Kickoff is set fro 3:30 p.m. inside Peden Stadium and can be seen on ESPN+.  
COURTESY OHIO ATHLETIC COMMUNICATIONS