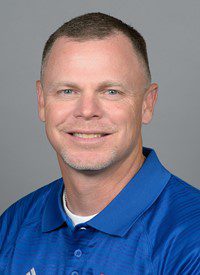 Tulsa Post-Game Notes vs. Ohio State
GAME
• Tulsa wore white helmets, white jerseys and blue pants.
• Tulsa game captains were: #2 Keylon Stokes (WR), #71 Chris Paul (OT), #90 Jaxon Player
(DT), #97 Tyarise Stevenson (NG).
• Tulsa won the coin toss and deferred. Ohio State receives, Tulsa defending north end
zone.
• Today's game was only the second meeting between the two schools.
TEAM
• Tulsa totaled over 500 total yards (501) for the first time this season and the first time
since gaining 522 yards vs. Tulane last season (No. 19, 2020).
• Tulsa allowed over 500 total yards (508) for only the second time in the last 36 games
(since the start of the 2018 season) … the other 500+ game was Oklahoma State's 506 yards
in 2019.
• This was the third straight game that Tulsa threw for over 200 yards and today's total of
428 yards was a season high.
• Tulsa's 428 passing yards was the most for a Tulsa team since passing for 421 yards
against Memphis on Oct. 23, 2015.
• Tulsa scored on its first possession of the game for the first time this season, scoring on a
22-yard field goal.
• For the second straight week, Tulsa was tied with its opponent after the first period …
last week against Oklahoma State the score was 0-0 … today the score was 3-3.
• At halftime, Tulsa held a 217 to 199-yard edge in total offense in the first half, throwing
for 204 yards.
• Tulsa's defense gave up only one rushing touchdown entering today's game but allowed
Ohio State to rush for 3 TDs.
• It took the 11th quarter of the season for Tulsa to score its first passing touchdown of the
year.
PLAYERS
• Davis Brin threw for his first career 300+ game with a career-high 428 yards … his
previous high was 266 yards in his only significant playing time last year against Tulane.
• Brin's 428 yards was the most for a Tulsa quarterback since Dane Evans threw for 421
yards against Memphis on Oct. 23, 2015.
• Brin's two TD passes tied his career-best from last year against Tulane.
• Brin completed 6-of-9 passes for 75 yards on Tulsa's first drive.
• Lachlan Wilson's 67-yard punt in the second quarter was a season-long for the Tulsa
sophomore.
• Graduate transfer Ezra Naylor II caught his first passes in the Tulsa uniform with 81 yards
on 5 receptions.
• Brin also tied his career-high with two TD passes.
• Kendarin Ray had his first career forced fumble and first career sack on the same play as
Tulsa took possession of the fumble in the 3rd quarter.
• On that Ray forced fumble, Anthony Goodlow had his first career fumble recovery.
• Cannon Montgomery had his first career touchdown reception with a 21-yard TD catch
and run on just his 4th career reception.
• Josh Johnson had his first 100+ receiving game of the year and the second of his career
with a career-best 149 yards.
OPPONENT
• Ohio State running back TreVeyon Henderson's 277 rushing yards was the 6th most for a
Tulsa opponent, and the most since Kevin Smith of UCF had 284 rushing yards on December
1, 2007.
COURTESY TULSA ATHLETIC COMMUNICATIONS