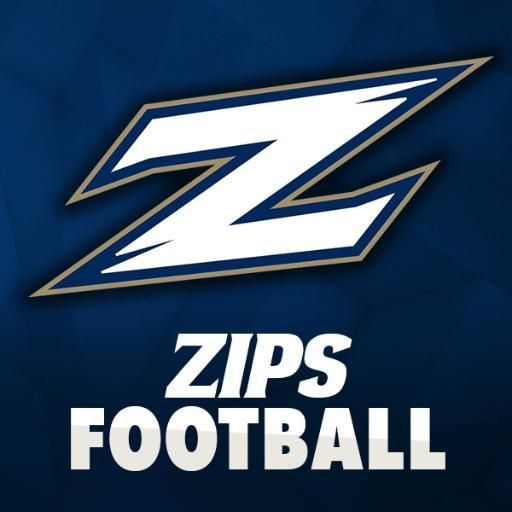 Three Zips Selected to 2021 Athlon Sports Preseason All-MAC Team
Follow Zips Football on Twitter (@ZipsFB), Facebookand Instagram

Full Athlon Sports All-MAC Release
AKRON, Ohio – A trio of University of Akron football players have been named to Athlon Sports 2021 preseason All-Mid-American Conference teams as redshirt junior ILB Bubba Arslanian (Aurora, Ohio), junior RB Teon Dollard (Lake City, Fla.) and sophomore CB A.J. Watts (Columbus, Ga.) were recognized by the magazine on Thursday.

Arslanian earned second-team All-MAC preseason honors after a dominant season as one of the premier linebackers in both the MAC as well as the NCAA in 2020. As a team captain, he was rated first in the NCAA in solo tackles (7.8) and in total tackles (12.3), while ranking 20th among active career leaders in the NCAA in total tackles per contest (7.07), 49th in solo tackles per game (3.60), 54th in assisted tackles (104) and 73rd in total tackles (212).

In MAC play, Arslanian headlined the league in solo tackles (47) and tackles per game (12.3), while ranking third in total tackles (74) and seventh in assisted tackles (27). His 16-tackle performance against Bowling Green represents the second-best single-game effort in the MAC this season. Arslanian has had 10 or more total tackles in 14 of the last 18 games overall. He led the Zips in tackles all six games last season, seven straight games overall and nine of Akron's last 11 contests dating back to the 2019 season.

Dollard and Watts were tabbed as a third-team honorees.

After becoming the first Zip to garner first-team All-MAC honors at running back in 2020, Dollard represented the fourth offensive player to earn first-team league accolades in program history. He rushed for 666 yards on 112 carries en route to scoring a team-high six touchdowns. Dollard was rated 17th in the NCAA in rushing (111.0), 29th in rushing yards per carry (5.95), 53rd in rushing yards (666) and 55th in all-purpose yards (115.83). He ranked third in the MAC in rushing yards (666), fourth in rushing touchdowns (6) and in rushing yards per game (111.0).

Dollard's 202 yards against Kent State (Nov. 17, 2020) represented the highest single-game rushing total since Dennis Kennedy posted a 277-yard effort against Eastern Michigan on Oct. 18, 2008. He also finished with four touchdowns on the ground against the Golden Flashes, the most for a Zip since Bobby Hendry rushed for five scores versus Eastern Michigan on Nov. 24, 2001. Dollard also added totals of 185 and 165 yards, respectively, on the ground versus Bowling Green (Dec. 5, 2020) and Ohio (Nov. 10, 2020).

Watts garnered third-team All-MAC accolades as a defensive back in 2020. Watts led the Zips in interceptions (2), pass break-ups (2) and forced fumbles (1), while ranking second in tackles (29) and solo tackles (22) and fourth in assisted tackles (7). In MAC play, he was second in the league in interceptions (2), fifth in interceptions per game (0.33) and 19th in solo tackles (22). Watts posted interceptions in back-to-back games against Bowling Green (Dec. 5,) and Buffalo (Dec. 12) to complete the 2020 campaign.

Akron is led by third-year head coach Tom Arth.

Season ticket plans for the 2021 season, which include a ticket to all six home games as well as a parking pass, can be purchased now (starting at only $60 each) by calling or texting 888-99-AKRON (25766) or visiting The C.P. and Cornelia S. Chima Athletics Ticket Office at InfoCision Stadium-Summa Field (located at 375 E. Exchange Street, near Gate 1 at the southwest corner of the venue, at the corner of E. Exchange and S. Union streets) during our transitional business hours (Monday through Friday 10 a.m. to 2 p.m.).
EDITOR'S NOTE:
Teon Dollard is no longer on Akron's football team. That hurts the Zips because Dollard was no doubt one of the best running backs to play on the team in 10 years. He was named a First Team All-MAC player after gaining 666 rushing yards in the Covid-19 shortened 2020 season.
Back in March of this year, Dollard was facing felony weapons charges and faced a suspension with the team at that time. Dollard came back and participated in workouts and practices. The final decision to kick him off the team came before the first game of the season.
ARTICLE COURTESY AKRON ATHLETIC COMMUNICATIONS