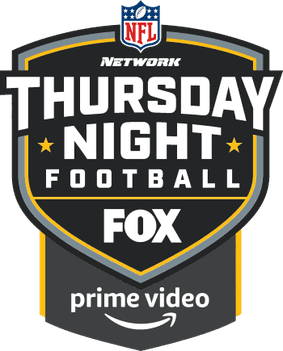 Total Viewership of 7.9 Million Across TV and Digital –
Up +25% vs. 2020 NFL Network Exclusive 'Thursday Night Football' Average
Giants-Washington Most-Watched Telecast on Thursday
Average Minute Audience on NFL & Yahoo Sports Platforms Hits 532K –
Highest Ever for NFL Network Exclusive 'Thursday Night Football' Game
Total viewership for last night's Thursday Night Football Presented by Bud Light Platinum game featuring the Washington Football Team's 30-29 win over the New York Giants was 7.9 million viewers (TV + Digital) – making it NFL Network's most-watched exclusive Thursday Night Football game since 2018 (New York Jets vs. Cleveland Browns, 2018 Week 3).
The 7.9 million viewers for Giants-Washington on TV and Digital is up +25% vs. the 2020 NFL Network exclusive Thursday Night Football three-game average (6.3 million P2+) and up +9% versus last year's Week 2 Thursday Night Football matchup between the Cincinnati Bengals and Cleveland Browns (7.2 million). Giants-Washington was television's most-watched telecast of the day.
Digital streaming across NFL digital platforms, Giants and Washington mobile properties, and Yahoo Sports mobile properties delivered an average minute audience of 532K – the highest digital average minute audience ever for an NFL Network exclusive Thursday Night Football game.
The 2021 Thursday Night Football Presented by Bud Light Platinum season continues Thursday, September 23 when the Houston Texans host the Carolina Panthers EXCLUSIVELY on NFL Network. Pregame coverage begins with TNF First Look at 3:00 PM ET, followed by NFL GameDay Kickoff at 6:00 PM ET.
The strong start to the 2021 Thursday Night Football season comes after NFL Network's most-watched live preseason game schedule since 2017. This year, NFL Network aired a record 23 live preseason games which averaged 1.4 million viewers P2+ and 534K viewers P18-49 – up +35% overall and +37% for P18-49 vs. NFL Network's live preseason schedule in 2019.
ABOUT NFL MEDIA
NFL Media is comprised of NFL Network, NFL RedZone, NFL Films, NFL.com, the NFL app and streaming service, the NFL Channel.
Seven days a week, 24 hours a day, 365 days a year, fans turn to NFL Network to receive information and insight straight from the field, team headquarters, league offices and everywhere the NFL is making news. Launched in 2003, NFL Network gives fans unprecedented year-round inside access to all NFL events, including the Super Bowl, Playoffs, regular season, preseason, Pro Bowl, Pro Football Hall of Fame induction weekend, NFL Draft, NFL Scouting Combine, Senior Bowl, league meetings, minicamps and training camps.
For fans on the go, all NFL Network programming can be streamed live through the NFL app and NFL Network app on smartphones, tablets, PCs and connected TV devices (Amazon Fire TV, Android TV, Apple TV, PlayStation 4, Roku and Xbox One). Access is available for NFL Network subscribers of participating TV providers. For more information, go to NFL.com/nflnetwork.  
COURTESY NFLmedia.com